Paul Merson gives his thoughts on what the other top six teams need to compete with Premier League champions Chelsea next season.
With Chelsea having to deal with the added pressure of European football next term, the onus will be on the chasing pack to close the gap on the Blues, who were crowned champions in Antonio Conte's first season in charge.
Here, Merse runs through what Arsenal, Liverpool, City, United and Tottenham need in the transfer market to put pressure on Conte's side next term...
Arsenal
If they keep Wenger, I don't see them getting close to the top. I just think tactically Wenger has lost it. Sometimes you've got to play games like horses for courses. Mourinho goes to places, sets up and makes sure they don't get beat, Wenger does not play that game. He opens the game up and says: 'You have a shot, we have a shot, best team wins.'
That doesn't work anymore. It's alright when you've got Henry, Bergkamp, Pires, Ljungberg, Overmars, Petit, Sol Campbell, Vieira, Lauren… saying: 'You have a shot, we have a shot' is alright then, they'll rip anybody to shreds! But not this team.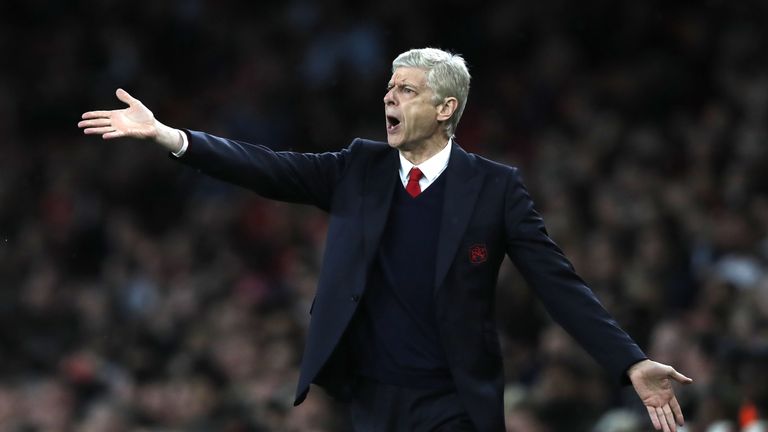 Tactically it isn't good enough, and they need to buy four or five players.
I don't think he would treat the Europa League with the respect Mourinho has. Wenger won't play his best team in that competition, not a chance, that doesn't do anything for him. It's just an opportunity to play the younger kids and play once a week in the Premier League.
I think Cech has been great, world class, but he's coming towards the end, and they need a centre midfielder, a centre-forward and a centre-half. That's your spine! If you're needing that, it's hard to get in this day and age.
Liverpool
They will need a full-back firstly. I think James Milner has been great but he's not a full-back for me and they'll have the Champions League to deal with.
I think they need another centre-half unless they bite the bullet with Mamadou Sakho and bring him back because he's been outstanding for Palace.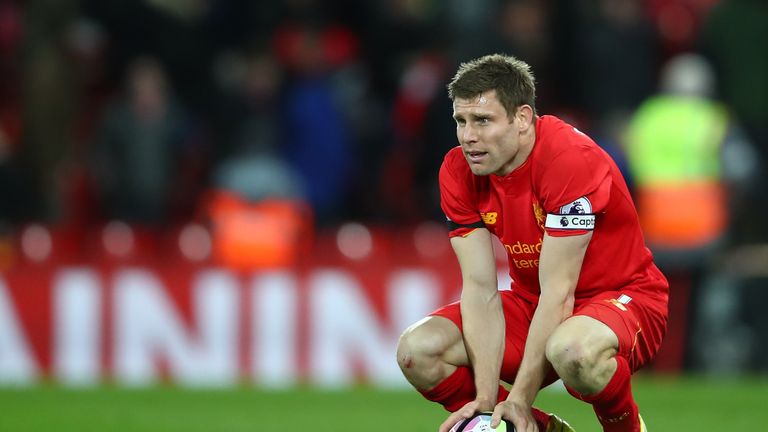 Then they probably need a centre-forward in my opinion, somebody who is going to be a physical presence and hold the ball up and be a focal point. They've got talent behind but they need that sort of player up front for me.
Manchester City
I think the manager has got to change the way he's playing at times. I don't think you can go into every game rolling the ball out of the box, playing it to the full-backs at the side of the box and playing your way up the pitch.
Every now and then that comes off, but it puts severe pressure on the team. I don't see how they're favourites for the Premier League next season, I think they need three defenders, a goalkeeper, which won't be cheap, and a holding midfield player, a top-drawer one at that.
I don't necessarily think Pep should be adapting to his players rather than vice versa, but I think he should be adapting to the league more.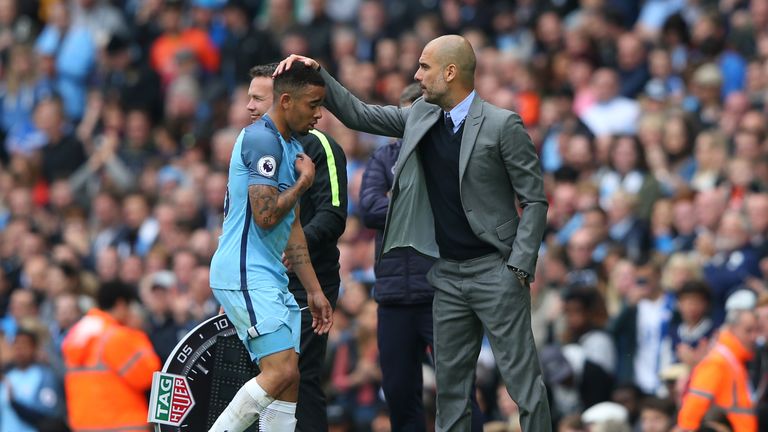 It's OK in Spain and Germany, the lesser teams go to your Barcelonas, Real Madrids and Bayern Munichs, looking to get the game out of the way and concentrate on the next game. That doesn't happen in this country, every game is a hard game, and I think Pep needs to realise that.
Manchester United
People talk of Mourinho doing a sufficient job 'with that squad'. He put out a second team against Tottenham without about 1,000 caps between them!
For me, next season is the one. I knew Pogba would struggle this year, and I really don't think you can win a Premier League title with Zlatan Ibrahimovic playing up front for you every single week.
Not at his age. Don't get me wrong, he's been great, but he doesn't have that pace, and you need pace in 2017 as a Premier League striker.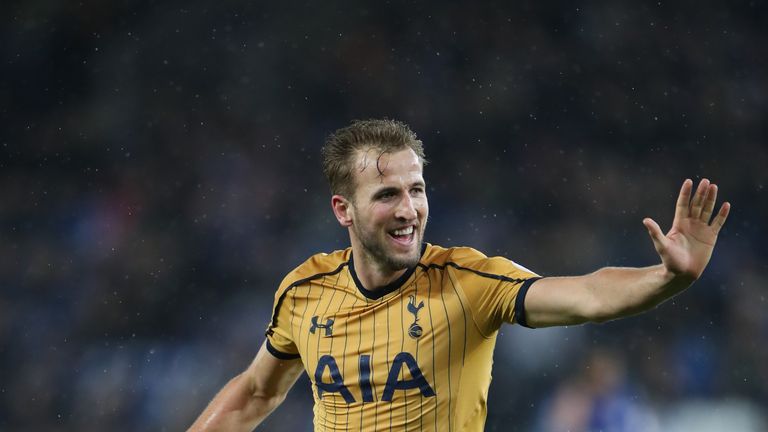 Ibrahimovic has been successful, but the team haven't. That's no good. You want your team to be successful and everyone in your team to be a 7 or 8 out of 10. You need a team.
Every time Eric Bailly plays United look a lot more solid, but I don't think he trusts a lot of his other defenders.
I think he needs to give Henrikh Mkhitaryan a free role, he's one of the best players in the Premier League. When this lad gets going, I can't believe how good he is. But, I don't think Mourinho has given him the confidence and belief to go out and do what he should be doing.
Will United go in for Harry Kane? In my opinion, I think United should go for Kane over Antoine Griezmann. I'd want a player who is proven and has scored goals in this league. I'm a big fan of Griezmann, but this is a different league, and I don't think Man Utd can get this wrong and wait another year.
It's important that Mourinho buys players that are proven in this league.
Tottenham
You've got to remember, Spurs have come from absolutely nowhere in the last two seasons. If they don't win anything in the next two seasons, then you start to worry.
I think the fixture list is very, very important for Spurs come June. I really think they need to be playing the lesser teams first up at Wembley, so they can get their confidence up.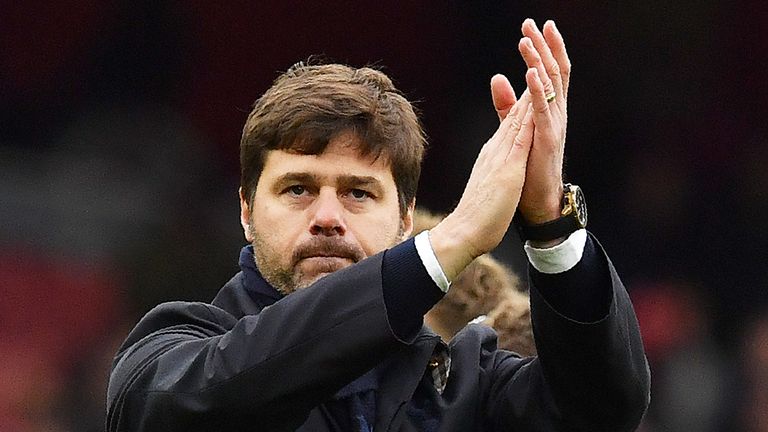 You don't want three of Liverpool, Arsenal, Man Utd, Chelsea, Man City coming to Wembley in the first five home games. It's massively important.
In terms of keeping hold of their main men, these stadiums cost money. Kyle Walker could be going to Man City, and Tottenham aren't going to be able to pay the players what Manchester United and others can.
Tottenham were the only team last summer who went into the season with a proper team developed already. You go through Man Utd, they need three or four, so do Arsenal and Man City, but you look at Spurs, and the team is there already.
But if you're going to buy players for £30-40m, do they want to sit on the bench? That's the problem, they bought Vincent Janssen, who has hardly played, and if they get rid of him and bring in someone as back-up for Harry Kane, you're going to pay tens of millions for a player who hardly gets a game unless Kane is injured. That's the problem Tottenham have; when you buy players, they have to be better than what you already have, and there aren't many around better than Spurs at the moment.