Gary Neville previews Manchester United's clash with Arsenal on Saturday, running the rule over Wayne Rooney, Jose Mourinho and more.
United claimed their first league win in four games before the international break, but sit a disappointing sixth in the Premier League going into Saturday's clash.


They are six points behind Arsenal, who are just two off leaders Liverpool, and Arsene Wenger's men are unbeaten since the opening day of the season.
Neville, who was heavily involved in the most fierce United v Arsenal clashes throughout the 1990s and 2000s, says the Premier League is back to a higher level, Jose Mourinho should be given plenty of time, and it is nowhere near the end for Wayne Rooney.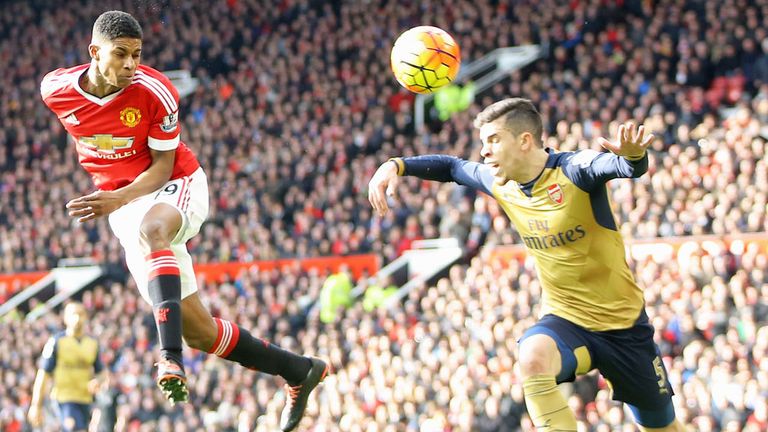 You can watch Manchester United v Arsenal live on Sky Sports 1 from 11.30am on Saturday.
If Jose was happy, I'd be disappointed
People say Jose Mourinho is not so happy at the moment, and to be honest with you I would be disappointed if he was happy, with some of the performances he has seen. I think what he will be most concerned about at the moment is the inconsistency, the fact his team's performances fluctuate from being really good to being so bad.
That's the worst thing for a manager or a player - inconsistency. You want to trust your players so they can produce a high level of performance week in, week out. That doesn't mean to say you have to always be at your best, but to get a very good minimum standard.
Actually, at the moment, you can go from a really good performance in a certain match, to a performance the week after that just drops to a standard.
At the moment, he is right not to be happy, because he's seen different levels of consistency from the players, and the players who have won titles before will understand you can't drop to those levels. You're never winning a title if you're inconsistent, and that's what he'll be disappointed with.
It was never going to last forever
Of course, the psychology has changed since Fergie left, the players who have been there for a while, they had one voice, they knew who was in control. They've now had three managers in three, four years. You know that change in direction, style of play, how each manager works, getting used to that.
It's the same in any workplace. If you had three different bosses in your company in three years, you wouldn't know whether you were coming or going, and that's the same out there. It's important that the club can stick by Jose for three years, let him do the work. It's going to be tough, you can see that at the moment.
The other clubs are spending big money, have their house in order, good teams as well. And Manchester United are not going to have it all their own way unfortunately.
It was great watching the club win titles and being part of that all the time, but the reality of it is that it was never going to go on forever, this period was always going to come, but they're going to have to fight through the difficult times, and do it in the right way if you like, and that means stability with the management team.
Let Jose do his job
I think we're judging Jose Mourinho on a moment. You hear ridiculous things like: "Has he lost his magic?" He won the league 18 months ago, he's one of the most successful managers of all time and he's only young in management terms.
If Manchester United go and win the next four matches, Mourinho will be a genius again, they'll say, and we're very quick these days to shoot managers, coaches, players down, particularly those who have built up enough credit to prove it over a long period of time.
Ultimately, let him do his job, let him deliver. There's nothing to suggest he's not going to deliver here yet, in my mind. There's evidence to suggest it's going to be tough, tougher than he thought.
Premier League back to a higher level
I think there have been some brilliant games this season; they've been competitive and ferocious. I think this season, with the introduction of new managers, there seems to be a higher standard, and I can see the Premier League getting back to a higher level in this first three months of this season.
I hope this Manchester United v Arsenal game on Saturday is a real game. A proper game, where there is that real competitive edge, with both teams going for it with great football. I also want to see great organisation, with not a lot being given away.
The 8-2 games, or the 5-0, 6-0 games, in some ways they're not that good a game, because what you really want is for it to be a massive struggle between the top teams, and that's what I'd hope on Saturday
It's not the end for Rooney
At the moment, the way Rooney fits into the jigsaw is that he plays some games and doesn't play others. He's arrived at that period in his career where ultimately, that's how it's going to be for him.
But that's not a criticism, that's just a happening. That's what happens to all players as they get into their 30s, they don't play every single week Wednesday-Saturday, Wednesday-Saturday.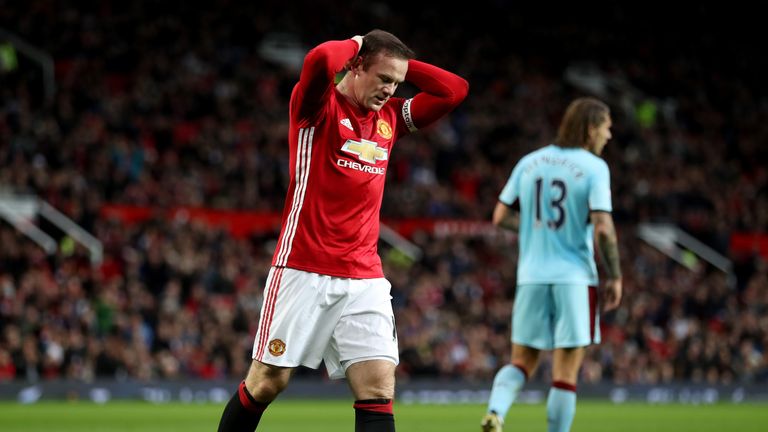 His performances haven't been up to his level for the past eight to 12 months. Mourinho has left him out in the past months, he's put other players in, and it's for Wayne Rooney to fight his way back into the team.
But it's not the end of Wayne Rooney, I just believe he's entering into a different phase of his career where he's not going to play every week, and his contributions are going to be different than they were previously.
Why are we surprised?
It's happened to Gerrard, Terry, Giggs, Scholes, Lampard. Historically, over the years, why are we surprised all of a sudden that another great Premier League player gets into his 30s and this happens.
Why are we surprised by it? We shouldn't be.
It's a personal choice that United players have had to decide previously; are they happy with those 25-30 games a season, or do they want to get out and play every week?
That's something Wayne Rooney has to decide over the next six, 12 months or whatever that will be. It's not a choice Manchester United can make, as long as he has a contract. It's his choice.
But you've got to remember, he's only been out of the team for four weeks. He'll still be in the mindset of fighting to get back into the team and playing every game.
Carrick makes things tick
Carrick is almost never going to be star of the show, but I always get the feeling that when Michael is in the team, the team play better. That was the feeling when I was there, and since I've left.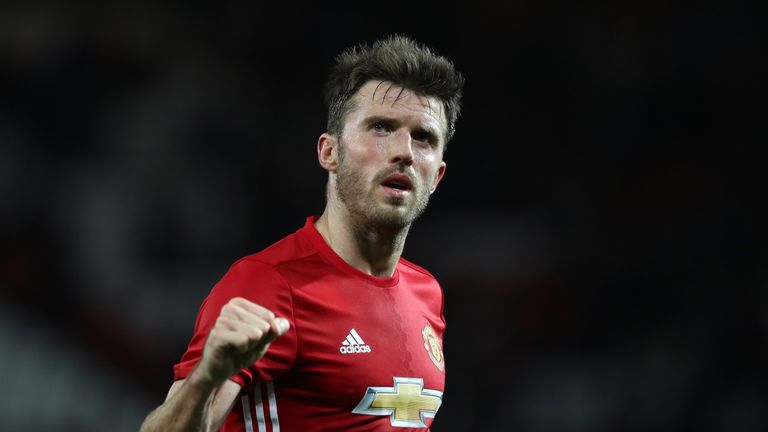 He has the habit of bringing the best out of other players. That's through the control he brings, the composure, the experience, the defensive and positional play that some people don't always spot because it's not a sliding tackle or aggressive header.
You won't find many people that have a bad word to say about him, he's a fantastic player, and the big thing is he makes the team tick a lot better.
I'd be surprised if we didn't see him play on Saturday. We've had an international break where he isn't involved, he's had the time for preparation, and could be important for United on Saturday.
Upgrade to Sky Sports now to watch Man Utd v Arsenal this Saturday and get the first six months half price!