Thierry Henry and Graeme Souness discuss Arsenal's transfer policy
Last Updated: 15/08/16 9:57am
Thierry Henry believes Arsenal are no longer first choice for many top players looking to move to the Premier League.
Chelsea, Liverpool, Manchester City and Manchester United have all outspent the Gunners so far this transfer window, with the arrival of midfielder Granit Xhaka for a reported £30m the club's only major piece of business so far.
And following Arsenal's 4-3 defeat to Liverpool in their opening Premier League game of the season on Super Sunday, Henry questioned his former club's ability to attract the biggest names.
"The thing I don't understand is, we've been told that Arsenal are wealthy, that we have money, that we can compete against anyone in the market," Henry told Sky Sports.
"But when the season starts, we can't compete in the market. So which one is it? I just don't understand.
"Are Arsenal still the first choice in England? If a big player becomes available on the market, first of all, can you compete? Can you put the money on the table?
"Next, is the money stupid? We all know the money is stupid but you have to pay.
"And finally does the player want to come to Arsenal? That's something we all need to take into consideration. So are we still the first choice in England? I don't think so."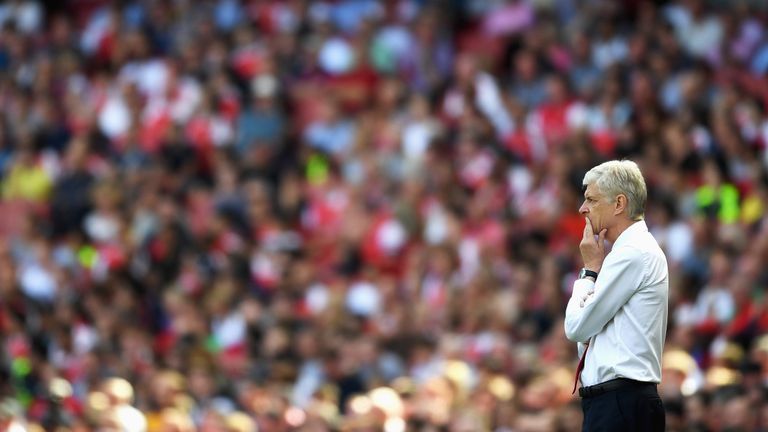 Injuries to Per Mertesacker and Gabriel meant Wenger started Calum Chambers and new signing Rob Holding in defence against Liverpool, and Henry identified the position as an area to strengthen.
"In general I think Arsenal need a centre-back and a striker," he added. "If they cannot get that striker, they should play Alexis Sanchez with Olivier Giroud.
"It doesn't have to be a world-class striker, but someone who can bring something different. You don't always win the league with the league's top goalscorer. I finished top scorer of the league with Arsenal and didn't win the title.
"Sometimes you just need something different and I think Alexis can be that guy."
Fellow Sky Sports pundit Graeme Souness agreed with many of Henry's points, and urged Wenger to "bite the bullet" and spend money before the transfer window closes.
"He has to face reality," Souness said. "His team isn't good enough. He will know, because he works with them every day, in certain areas they need to strengthen.
"To do that he has to accept, like Sir Alex Ferguson used to accept, like Roman Abramovich accepts, like Man City accept, there is a premium to pay today when you go and buy players as a big club in the Premier League.
"Wherever you go if you are Arsenal, you are going to be paying over the odds and you have to accept that and just bite the bullet.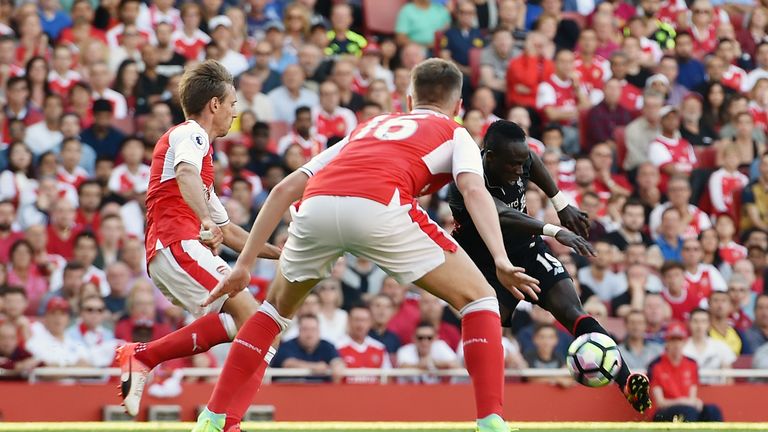 "I say the same thing with Arsenal when I say they are just a couple of players away, and I still feel that. It's all doom and gloom at the moment but they are not a million miles away.
"It would cost big money because you can't go to a big club now and buy their best player. They will want twice as much as normal because they can't replace him.
"They [Arsenal] have created this dilemma for themselves and they are now in a difficult position."
Hit play on the video at the top of the page to watch the Super Sunday panel discuss Arsenal's transfer policy