Stamp on Axel Witsel earns Shanghai Shenhua's Qin Sheng six-month ban
By James Walker-Roberts
Last Updated: 24/03/17 4:01pm
Shanghai Shenhua's Qin Sheng has been banned for six months for stamping on the foot of Axel Witsel.
Sheng and Tianjin Quanjian's Witsel were involved in a tussle in the penalty area before the Shanghai player looked down and stamped on Witsel's foot.
The midfielder was shown a red card and, as well as being banned for half a year, he has also been hit with a £14,000 fine by the Chinese Football Association.
Sheng will not be able to play again in the Chinese Super League until September 12, which is less than two months before the end of the season.
Shanghai released a statement to condemn the actions of their player.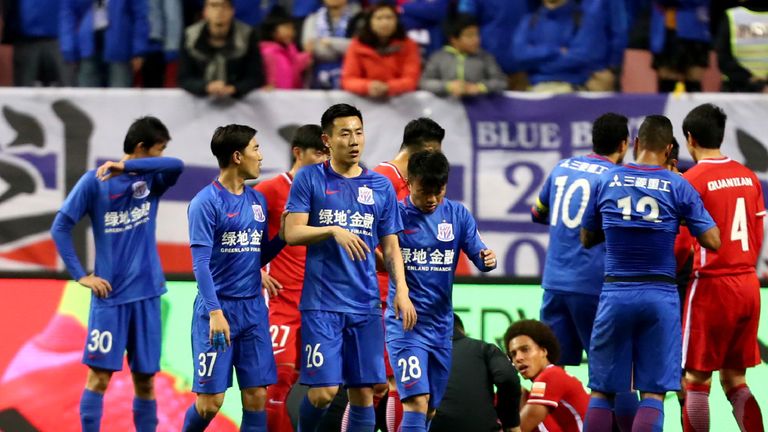 "This abominable behaviour, which is a personal, serious violation of regulations and sports ethics, has had a huge negative impact on the club and even Chinese football as a whole," said the club.
Sheng, meanwhile, apologised for his actions on social media.
"In the previous game, I displayed severely irrational behaviour, causing an injury to an opponent, affecting the team's result and creating a negative impression," he said.
"As a professional player, I should not take such revenge but respect the referee's decision."
Sheng's team-mate Sun Shilin has also been banned for two games after mocking Witsel's team-mate Alexandre Pato for missing a penalty by giving him a "thumbs up".