Ballon d'Or winner Ada Hegerberg should have been valued more as a footballer, says Scotland Women's manager Shelley Kerr.
This follows Hegerburg being asked "if she knew how to twerk" after winning the award by host Martin Solveig, a French DJ. The striker has since accepted an apology given by Solveig.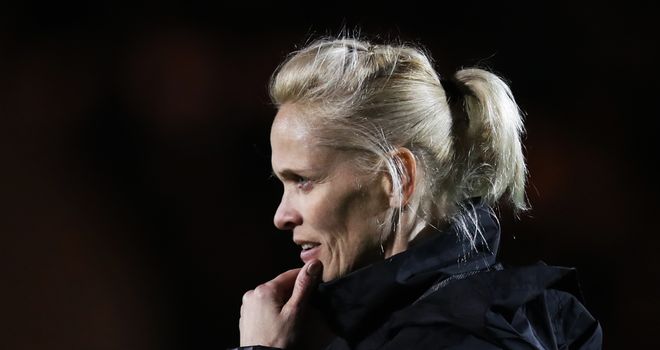 On the remark, Kerr said: "She's an exceptionally talented young player, she's scored over 250 goals at 23-years-old and is a serial champions league winner and then it's marred by an inappropriate comment.
"We should be valuing her talent as a footballer and instead, we're talking about an inappropriate comment. We've got an exceptional player who has won an inaugural award and instead we're talking about that comment.
"Looking at that comment I'd say we do have a long way to go. There certainly has been a lot of headway made but we still need to educate people more."
Since joining Lyon in 2014, Hegenberg has won three Champions Leagues, three Coupe de France trophies and four back-to-back Division 1 Féminine titles.