The latest installment of our Tackling Racism series focuses on the rise of antisemitism in football and whether it is acceptable to use the 'Y' word.
There have only been 12 Jewish players in the history of the Premier League, yet statistics from football's anti-racism campaign Kick It Out showed 10 per cent of all discrimination reports during the 2017-18 season related to antisemitism.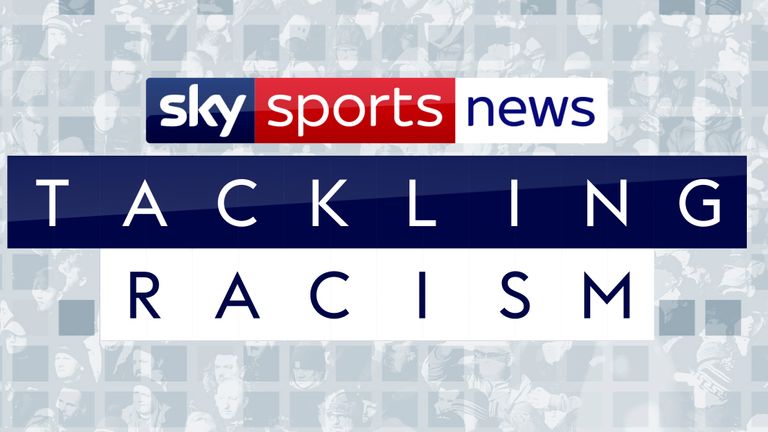 John Mann chairs the All-Parliamentary Group against antisemitism and has worked on eradicating racism in football.
He told Sky Sports News: "Antisemitism in football is now being taken seriously but the problems haven't decreased.
"The levels of antisemitism directed against Tottenham and their fans when they are playing is appalling. In any other walk of life in this country, it would not be accepted and the 'Y' word itself is a key part of the problem.
"It's not a badge of honour, it is a badge of racism, and racist chanting and racist abuse, and there needs to be concerted action in this country to stamp it out."
Much of the debate around antisemitism in the game has been focused on the 'Y' word. Chelsea chairman Bruce Buck - who is Jewish - believes the term should not be used.
He told Sky Sports News: "We have taken advice from the Board of Deputies (of British Jews), which is the highest Jewish organisation in the UK and also from the World Jewish Congress.
"We don't think it can be self-appropriated - which is what Spurs fans have done - but it is a difficult issue and we just have to work our way through it."
Tottenham have traditionally drawn a large fanbase from the Jewish community, and some supporters have responded to antisemitic abuse from rival supporters by adopting the 'Y' word to describe themselves.
Spurs supporter and sociologist Frank Furedi has defended the use of the term by Tottenham fans.
"It seems to me that people who are critical simply don't understand the meaning of this word for those individuals," he told Sky Sports News.
"I just think that people who are trying to ban the 'Y' word are really looking to be outraged by anything. It's a very cheap form of virtue signalling that has got nothing to with football."
Sky Sports News hosted a panel discussion about antisemitism in the game and the use of the 'Y' word as part of our Tackling Racism series on Monday.
Guardian sportswriter Jacob Steinberg was on the panel, alongside the chief executive of the Holocaust Educational Trust, Karen Pollack.
Joining Jacob and Karen was Ivor Baddiel, the Chelsea-supporting brother of David Baddiel, who recently made a film about antisemitism in football.