What are Premier League clubs planning in terms of their staff during the coronavirus lockdown?
Arsenal
Arsenal first-team players, head coach Mikel Arteta and other core coaching staff have agreed to take a 12.5 per cent pay cut due to the coronavirus pandemic.
The Premier League team say some of the money could be repaid if the club meets certain targets in the coming seasons.
The arrangement is voluntary but the overwhelming majority of the Arsenal players have agreed to the pay cut. A small number of players have yet to agree - but the offer to take the 12.5 per cent cut will remain on the table, so they could still do so in future.
Casual staff, like stewards, will be paid in full until April 30.
Aston Villa
Aston Villa continue to pay their players and staff their full wages. The club are awaiting the outcome of talks between the PFA and the Premier League players.
Bournemouth
Eddie Howe was the first Premier League boss to take a voluntary pay cut, joining assistant Jason Tindall, technical director Richard Hughes and chief executive Neill Blake.
The club initially furloughed 50 members of staff, but followed Liverpool and Tottenham in reversing their decision after receiving criticism from the club's supporters.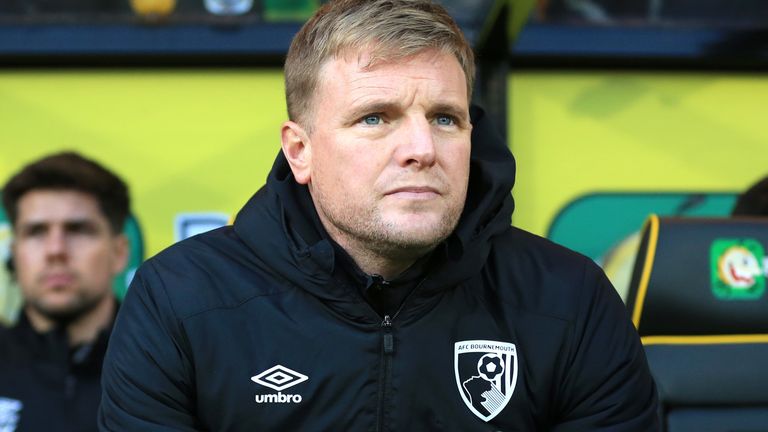 Brighton
Brighton's deputy chairman and chief executive Paul Barber, technical director Dan Ashworth and head coach Graham Potter have each taken a significant voluntary pay cut for the next three months.
The decision means non-playing staff will not be furloughed imminently.
Burnley
Burnley have said they will continue to pay all matchday and non-matchday casual staff until April 30 and will explore all options going forward.
Chairman Mike Garlick revealed the club could lose £50m if the Premier League did not resume this season.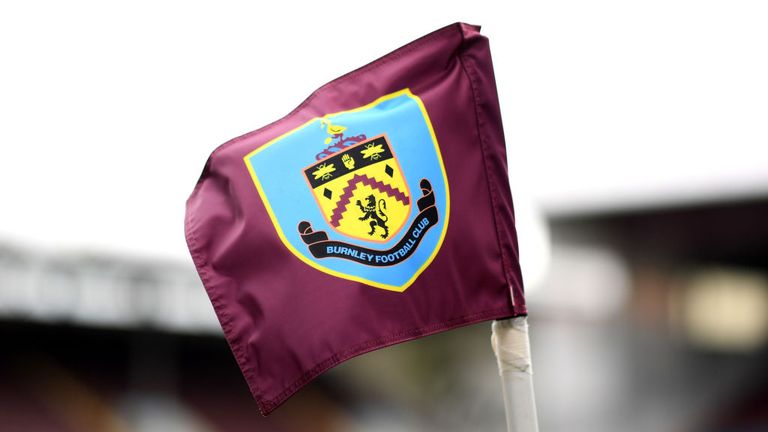 Chelsea
Chelsea's players were in talks about taking a 10 per cent pay cut as part of their response to the coronavirus crisis, with director Marina Granovskaia holding discussions with captain Cesar Azpilicueta over the issue.
However, the club have since confirmed that: "At this time, the men's first team will not be contributing towards the club financially and instead the board have directed the team to focus their efforts on further supporting other charitable causes."
Chelsea have made it clear they will not be making any staff redundant or placing them on furlough, while casual and match-day workers will continue to be paid as normal.
In addition, the club's owner Roman Abramovich is paying for 128 rooms in hotels at Stamford Bridge to be donated to NHS staff, while 81,000 meals have been provided to the health service and charities.
Chelsea have also joined forces with charity Refuge to raise funds and awareness of those suffering domestic abuse during the lockdown.
Crystal Palace
Crystal Palace players and management staff continue to be paid their full wages. Chairman Steve Parish has also reassured other staff that they will not lose out financially during the current crisis, including matchday employees.
Everton
Everton are not taking advantage of the Government's furlough scheme and currently have no plans to do so.
They are also committed to paying all directly engaged matchday and non-matchday casual workers unable to work due to the coronavirus crisis.
Regarding wage cuts and deferrals for players, the club is awaiting the outcome of discussions between the Premier League and the players union. At this time all players and staff remain on full pay.
Leicester
Leicester intend to retain all permanent staff and does not intend to utilise the government's furlough scheme. All casual matchday and non-matchday staff will be paid to the end of the 2019/20 season.
Chairman Aiyawatt Srivaddhanaprabha also launched the club's 'Gift of a Wish 2020' charitable programme on April 4, which would have been his late father's 62nd birthday. A proportion of the funds made available will be allocated to causes whose work supports those affected by the coronavirus pandemic.
Liverpool
Liverpool have reversed their decision to use the government's furlough scheme to pay non-playing club staff, apologising to fans for coming to the "wrong conclusion".
The club had planned to use the scheme to pay around 200 staff, whose work has been affected by the suspension of the Premier League, a move which was criticised by former players Jamie Carragher and Dietmar Hamann.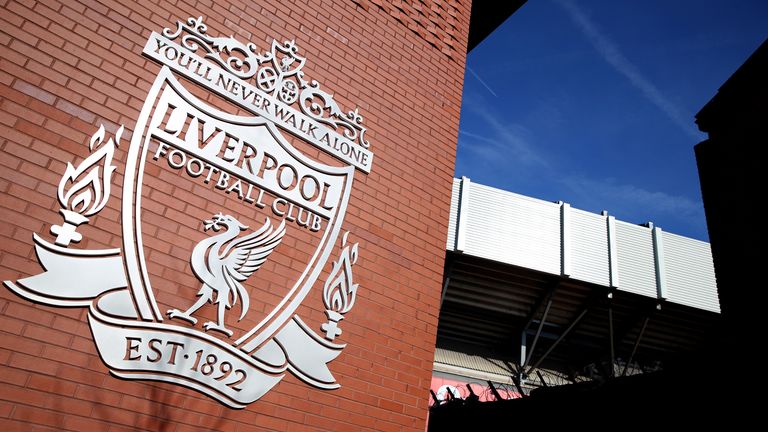 Manchester City
Manchester City have confirmed they will not be furloughing any of their non-playing staff due to the Coronavirus outbreak.
Manchester United
Manchester United will not be using the government's furloughing scheme to protect around 900 full-time members of staff during the current coronavirus pandemic.
In an email addressed all those affected, chief executive Ed Woodward confirmed the club would instead continue to pay all employees as if they were working as usual.
Newcastle
The majority of non-playing staff at Newcastle have been furloughed. That includes the entire recruitment department and academy staff, foundation department plus ground staff and many involved behind the scenes in business and commerce.
Managing director Lee Charnley remains working full-time but from home, so too the head of communication. All players and coaching staff remain on full pay as well.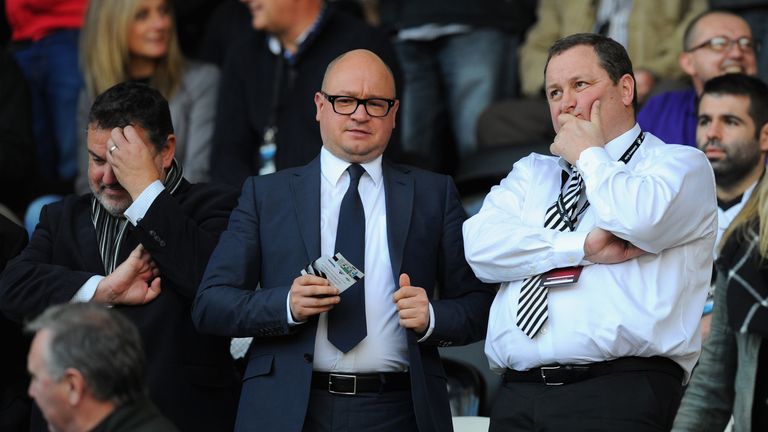 Norwich
Norwich have placed some of their non-playing staff on furlough, and have stated they will ensure the club tops up employees' salaries to make up their full-time wages.
Zoe Ward, the club's business and project director, said: "At least 50 per cent of the workforce are still working in lots of different areas across the club. We've taken this decision to protect staff, not only now, but in the future."
Sporting director Stuart Webber defended the decision, saying: "We won't change just to be seen as changing for a little public perception.
"We stick to our beliefs and believe we've done it for the right reasons for our business. That's what people forget - it's a business."
Norwich have also confirmed that wage deferrals for the first-team squad have "never been discussed".
Sheffield United
Sheffield United manager Chris Wilder and chief executive Stephen Bettis have agreed to partial pay and bonus deferrals amid the coronavirus pandemic.
In a move designed to ease financial pressures on the club during the ongoing crisis, Wilder has taken the lead with a gesture that will help United retain the remainder of their staff on full pay.
Senior members of Wilder's coaching staff have also agreed to the deferrals, which are set to last for six months.
The move came after the club had announced they would furlough some permanent and casual staff "who are unable to perform their regular duties" during the pandemic, but the plan was always to continue to pay them in full.
This was quickly followed by confirmation that the players had accepted a partial pay and bonus deferral until the end of 2020, amid continuing uncertainty regarding when the Premier League might return.
Southampton
Southampton's first-team squad, manager Ralph Hasenhuttl, his coaching staff and the board of directors have agreed to defer part of their wages until the end of June "to help protect the future of the club and the staff that work within it".
The club's owners have ensured all those staff not deferring wages will continue to earn 100 per cent of their salary and have confirmed Southampton will not be utilising government's Job Retention Scheme during that period.
Tottenham
Tottenham reversed their decision to use the government's furlough scheme following criticism from their own supporters, and will instead pay staff in full.
Chairman Daniel Levy was one of 550 non-playing staff at Tottenham due to take a pay cut to "protect jobs" amid the coronavirus crisis.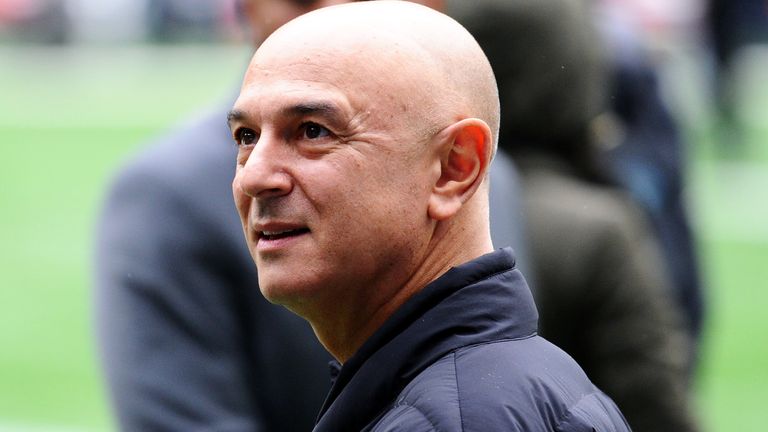 The club have also approached former boss Mauricio Pochettino with a view to reducing his reported £8.5m-per-year severance package to ease financial concerns.
The 48-year-old was dismissed and replaced by Jose Mourinho in November following a slump in form after five-and-a-half years in charge.
Watford
Watford have reached an agreement with their players over a wage deferral to help the club's financial situation during the coronavirus pandemic.
It follows positive and constructive discussions with the players, led by club captain Troy Deeney, and a number of other senior first-team squad members.
Although the exact details of the pay cut remain private, Deeney said the decision was made 'in the best interests of helping the club'.
West Ham
West Ham players will defer a percentage of their salaries, while manager David Moyes and vice-chairman Karren Brady will take a 30 per cent pay cut.
Joint-chairmen David Gold and David Sullivan are joining fellow shareholders to inject £30m into the club to ensure stability during football's shutdown. The pair are also deferring interest payments on shareholder loans. All full-time employees are continuing to be paid their full wages.
Wolves
Wolves are waiting for a resumption and resolution to talks between the PFA and the Premier League players. As it stands, they continue to pay all of their staff their full wages.