David Ginola on Monday Night Football: Newcastle, Kevin Keegan's rant and more
Ginola also talks his time at Tottenham, league leaders Man City and Newcastle's title collapse
Last Updated: 27/11/18 12:36am
David Ginola shared insights from his career on Monday Night Football, discussing Newcastle, that rant from Kevin Keegan and more.
The former Newcastle and Tottenham winger also spoke about his time at White Hart Lane, playing under George Grahamm, Newcastle's title collapse and Pep Guardiola's Manchester City.
Read on for some of the highlights from Ginola's MNF appearance...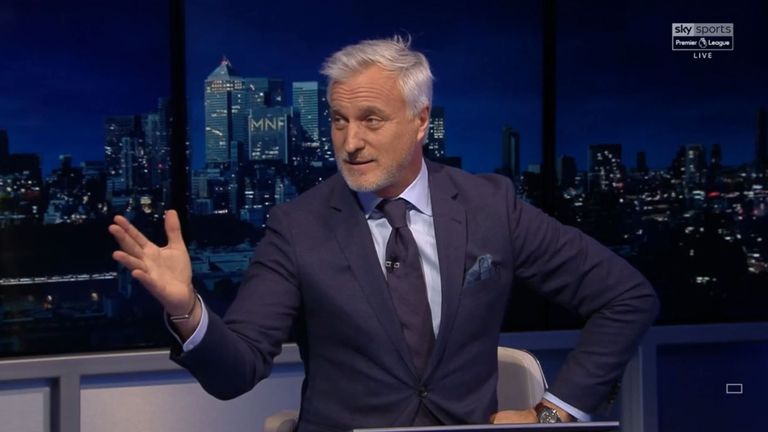 Ginola on his time at Newcastle…
It was brilliant. Playing for Newcastle United under Kevin Keegan in the '90s was a dream because he gave me plenty of freedom on the football pitch to play the football I liked. He knew that I needed that freedom to give him what he wanted from me. He brought me to the club and told me to just play as I wanted. Do whatever you want on the football pitch and actually he said exactly the same to every single player. That's why probably at the end of those two seasons - 1995/96 and 1996/97 - we finished runners-up and we didn't win anything.
Ginola on playing in front of the passionate Newcastle fans…
It was magical. It was just amazing. For me, I had a response every time I had the ball. I was doing my stuff on the pitch and I had this noise coming out from the stands and it was just amazing. It made me realise how huge football was at the time in England.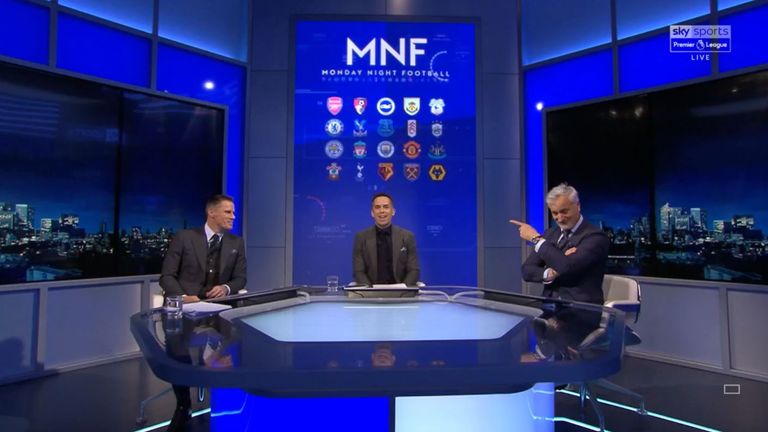 Ginola on Newcastle's title collapse in 1995/96...
When we started to make gaps between us and them, we realised we could go to the end and win the league. We soon realised at some stages we didn't have the knowledge of being right at the top. It was like discovering being at the top, leading the pack and looking down at Manchester United and Liverpool and all those teams. We started to unconsciously make problems for ourselves.
As I explained earlier, it was having fun on the football pitch. We enjoyed sharing things together. We knew we were capable of winning games and winning the league so it didn't matter too much to lose a game. At some stages we started to think too much of winning, winning, winning and we lost the plot.
We had everything in our hands to kill the league and we didn't. You need some luck sometimes. How can you be 12 points clear and finish four points behind? That's the question mark, for the manager and us as a player, not for the fans. We were very frustrated for the fans. We wanted so much to bring the trophy back to St James' Park for them because they really deserve it. I met so many Newcastle people and some of them have got tough lives. As a football player you have a duty. You need to win games. You're not playing for yourself, you're playing for the people, fans. You want to bring a smile on their face.
In the first part of the season we would have won games easily. We soon realised the second part of the season would be more difficult. English Premier League is hard not because the game is hard. It's because, until the final whistle, the game is never over. In Italy you're 2-0 up, game over. In England, with 10 minutes left, you're 2-0 up and you can lose 3-2.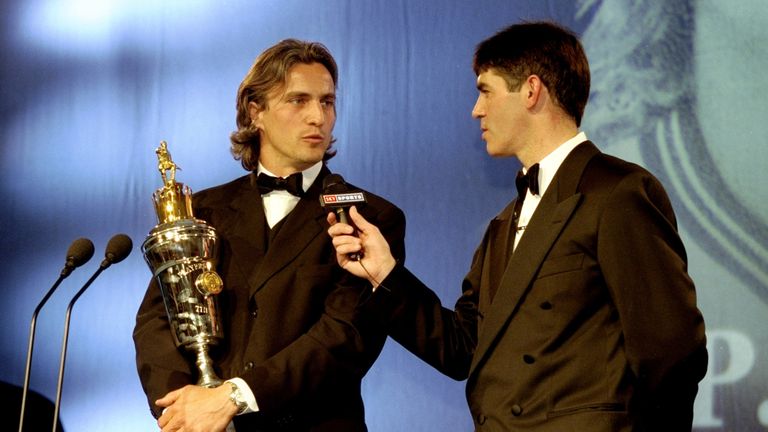 Ginola on Kevin Keegan's rant...
We heard him in the dressing room. We actually went out to help him because we thought there was trouble in the dugout. He was shouting. He was really annoyed. Also he realised things were slipping off his hands. Well, that's a shame.
When you see someone nervous a he was that night, you realise he's losing the self-confidence he had in the previous weeks. Would he be able to make the right decision in the near future? Because he was becoming really anxious about losing. He was so confident before. It's a shame because he's a great man. I admire him as a player, as a manager. He was not saying too much in the dressing room. Everything was very simple. I think that's probably the main shame of it.
Ginola on his time at Tottenham...
The 1998-99 season was probably the best. Because I loved playing for Spurs. White Hart Lane was my garden. The relationship with fans was amazing. I was 30, 31, 32 and this is when you have the maturity to understand that the main part of your career is behind you and you want to finish on a high. This is when you realise you want to do incredible things. You believe in your possibilities and capabilities are there. I wasn't injured one second of the season and made sure physically I was very strong.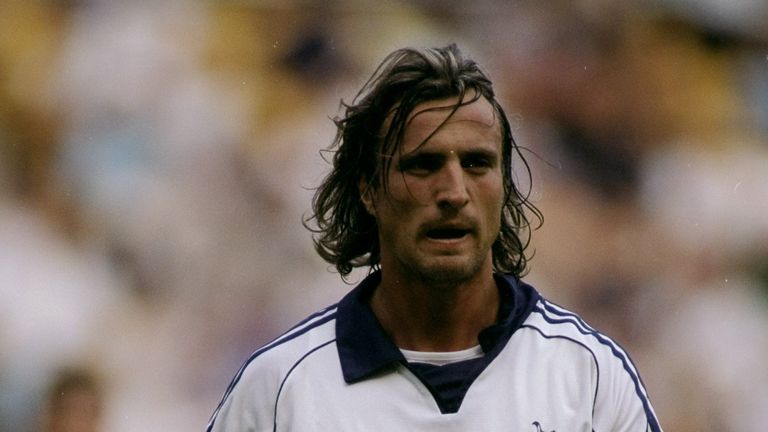 Ginola on playing under George Graham at Spurs…
When George Graham signed for Spurs the press asked him questions like about me not being his type of player. What people forget is he tried to sign me back in 1993/94 when we played Arsenal with PSG in the semi-final of the cup. He's got a certain ego. He would never say I like or I love David Ginola but I know every time I was doing something nice he liked it.
Ginola on Premier League leaders Manchester City…
They remind me a lot of Pep's Barcelona team. It's the way he's always enjoyed playing and the players are now used to his way of thinking about football. You can see it on the pitch. Every single player is enjoying it and they are enjoying playing with each other. It's amazing because they score a lot of goals and when you score that amount of goals it proves you are really enjoying yourself. I'm not comparing the two sides but when we played under Kevin Keegan at Newcastle we were fun, we were enjoying it and we were smiling every time we went on the football pitch. It didn't matter too much about conceding goals because we knew we would score. At any time we could score and that's what I like the most in football. This Man City team are capable of doing so many incredible things but it seems so easy. Why? That's because you've got the players to do so.