The Premier League says the preference is for all clubs to be able to play home and away if the competition resumes next month - and insists no club has asked for the curtailment of the season or the scrapping of relegation if it restarts.
Premier League shareholders discussed Project Restart during virtual talks on Monday, following the government's new guidance on lockdown restrictions.
Top-level sport in England could restart behind closed doors from June 1 but spectators may not be able to attend venues until a coronavirus vaccine is found.
The government and UK's top football police officer have suggested that games should be played in neutral venues but that plan was opposed by many relegation-threatened clubs.
"Everybody would prefer to play home and away if at all possible," Masters said.
"It's clear to see that some clubs feel more strongly about that than others. It is an ongoing dialogue and we've been talking to the authorities about the conditions in which we could get the Premier League back up and running and taking all that advice on board.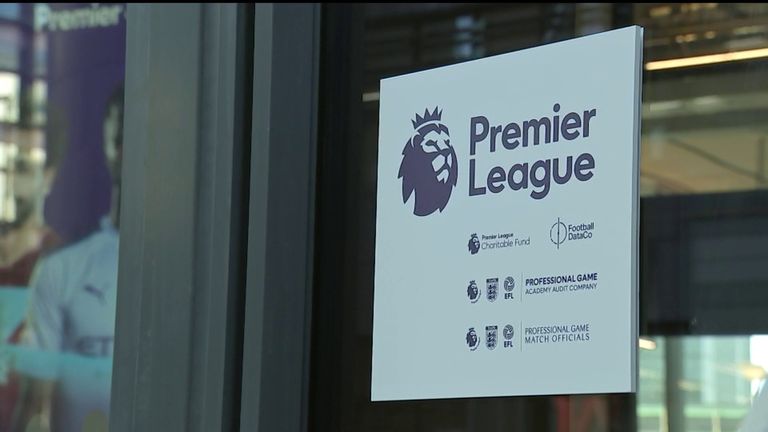 "We are working flat out to create a responsible, safe, and deliverable model to complete the season.
"No decisions will be made until after we have talked to players and managers and those meetings are scheduled for later this week."
'No club asked for curtailment or scrapping of relegation'
Masters says all 20 Premier League clubs remain committed to finishing the 2019/20 season and insisted no club has asked for the curtailment of this campaign or asked the Premier League to scrap relegation if the season does restart.
"If the season plays out, no-one has suggested, or talked about, relegation not being in play," Masters said.
"There was a view that we were better together, better off talking through one voice and better off acting at all times like a collective. That was a unanimous view.
"Clubs came together today, I feel people can see the momentum"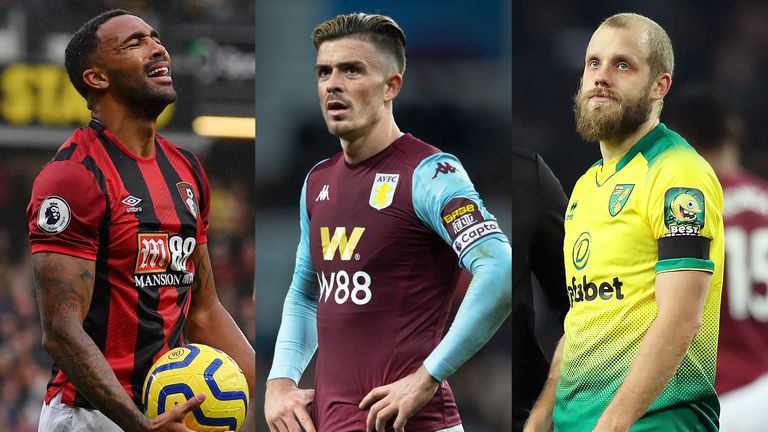 He added: "It was the first time we discussed curtailment - it's still our aim to finish the season obviously but it's important to discuss all the options with our clubs.
"What I can say is that all of the talk was about finishing the season. No conclusions were reached on any other models. Those are future conversations we may need to have."
Premier League clubs also voted to allow contract extensions for players whose current deals expire on June 30.
Players at the end of loan spells can also extend their moves if all three parties involved are in agreement.
Sky Sports News can also confirm FA chairman Greg Clarke spoke about the integrity of the game to clubs during their conference call but there remains no indication that the FA will intervene on the Premier League's decisions.
'Clubs could return to group training on May 18'
Testing, medical protocols and any potential return to group training were also discussed on Monday, with further meetings between players and managers set to follow this week.
Premier League clubs could return to group training on May 18 - next Monday - subject to approval by players,
Masters said "it is possible" that we could see the first phase of group training at Premier League clubs by next week but he could not yet confirm whether the league would return to action on June 12.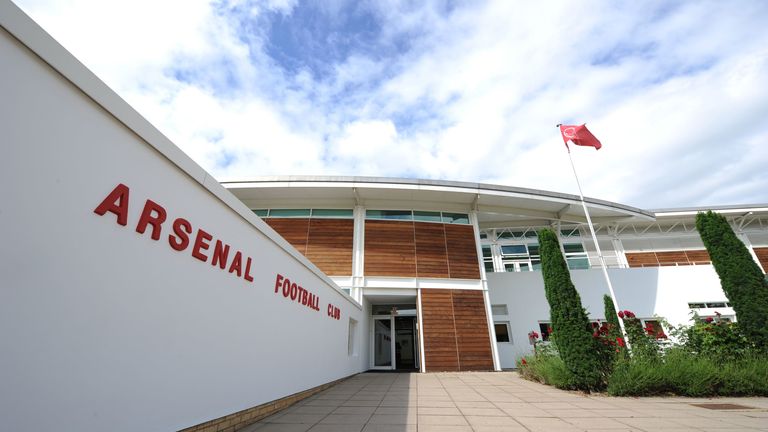 "I really wouldn't want to make a prediction now. Clearly we have plans but they're all flexible", he said.
"We want to remain in step with government and the authorities. We want to remain in step with the mood of football supporters".
Analysis: Why home and away games matter to clubs
Sky Sports' Peter Smith:
If the Premier League season resumes, the outcome of the final fixtures will transform clubs' finances for seasons to come.
While Liverpool would be all-but assured of the title, the race for Champions League qualification and the fight to avoid relegation are far from certain.
The impact on clubs who do or don't succeed in those battles will only be reinforced by the financial constraints expected to be felt across the football industry in the wake of the coronavirus pandemic.
So unsurprisingly clubs are keen to defend their corner. To explore every avenue to complete the season in the fairest fashion - and without giving away an advantage to their rivals.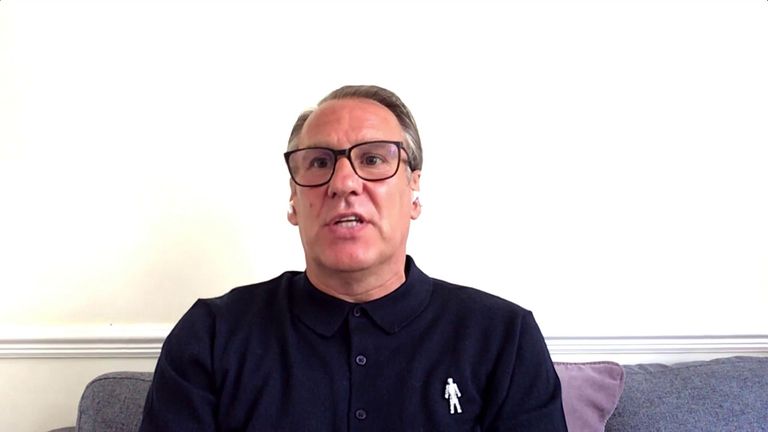 As a result, the neutral venues proposal has proven to be an issue for what is now a large number of clubs.
That's because playing at home makes a difference. A Sky Sports study highlighted that Premier League teams are over 14 per cent more likely to win at home than away. But even with no fans present, familiarity with your surroundings, reduced travel time and the psychological edge of playing on your own patch makes a difference.
A small sample size of behind-closed-doors games in that Sky Sports study suggested home territory can be even more important when no fans are in attendance.
Of the teams with the biggest margin between their points-per-game records at home and away this season, five of the top seven are fighting relegation.
Aston Villa have won three-quarters of their points at home this season and have six games remaining at Villa Park. That's the joint-most home games remaining of any club in the Premier League.
Brighton, who are in a similar position, have five games left at the Amex and have made clear they feel they have a better chance against Manchester City, Manchester United, Liverpool, Arsenal and Newcastle at home even without fans than on a neutral pitch.
Struggling Bournemouth have the toughest run-in, while Watford - who defeated Liverpool at Vicarage Road - and Norwich - who beat Man City at Carrow Road - know the benefit of home comforts.
Signing up to play at neutral venues may indeed prove to be the "least worst option", as Crystal Palace chairman Steve Parish told Sky Sports last week. But when the Bundesliga is relaunching with home and away fixtures and the financial futures of English clubs are on the line, Premier League clubs are pushing to explore all the avenues of a safe restart.
As Premier League chief executive Richard Masters put it on Monday night: "Everybody would prefer to play home and away if at all possible…It's clear to see that some clubs feel more strongly about that than others."
Who's said what on neutral grounds?
Brighton chief executive Paul Barber was one of the first professional voices to oppose the use of neutral grounds to decide the rest of the season.
He complained they would have a "material effect" on the league's integrity, with Brighton still due to play five home games out of their remaining nine - and sitting only two points outside the Premier League bottom three.
Two of their relegation rivals, Aston Villa and Watford, have also spoken out against the plans since then.
Aston Villa CEO Christian Purslow said the prospect of "losing £200m" was weighing heavy on clubs' minds when they were being asked to make compromises as part of Project Restart, and added his name to those against the neutral grounds proposals.
Writing in The Times on Saturday, his counterpart at Watford, Scott Duxbury, said the Hornets were opposed to playing in neutral venues and added "at least six clubs - and I suspect more" had issues with concluding the season through a "distorted nine-game mini-league".
Conversely, Crystal Palace chairman Steve Parish said playing at neutral venues could be the "least-worst option" to allow the Premier League season to continue.
"Next season, in all likelihood, we'll start with neutral grounds, and I'm sure we'd like to get back into our stadiums as soon as possible," he said. "There will be a distortion of the competition that way around.
"All the pitches are pretty much the same size, and an empty stadium is an empty stadium. I think it'll be a level playing field from when we start."
Analysis: Government roadmap led by aspiration
Sky Sports News reporter Geraint Hughes:
The Government's roadmap out of lockdown begins, but with a caveat that could stop the return of football and all sport in its tracks before it's even got going again.
It has an ambition, an aspiration to allow professional sporting events behind closed doors from June 1 onwards. Ambition and aspiration are key words here, it is not definite, it is not set in stone. Far from it.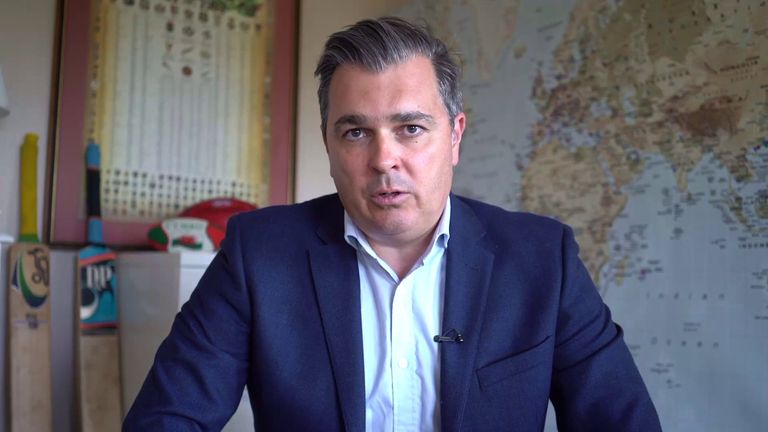 At any point on the journey towards a 'new normal' that includes the return of football, if the alert level rises or positive tests or deaths rise then the return of the beautiful game just will not happen as unacceptable risks will not be taken by the government. Football's restart or any other sport is just not important enough in the grand scheme of public health.
A lot has been debated about a lack of clarity around the Government's roadmap and right now it is reasonable to understand confusion from sports fans and those whose livelihood is from sport.
Only two pages of the 50-page document published on Monday relate in any way to sport or sporting activity. With regard to professional sport it's pretty much 'June 1 behind closed doors… if possible'.
Greater detail on that could well come on Tuesday as I understand cross-sport medical working groups have already compiled proposals about how a safe return to training schedules will look although those proposals are continuously being tweaked and amended.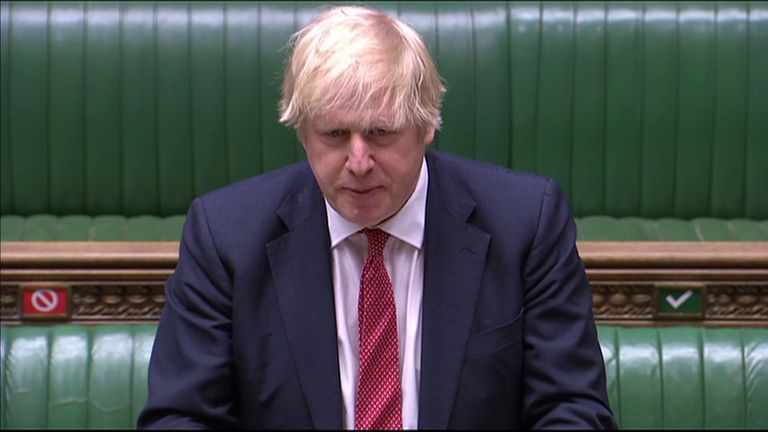 Those details cannot come quick enough for MPs whose job it is to hold the government to account. Shadow Sports Minister Alison McGovern MP has sent a letter to Sports Minster Nigel Huddleston with 20 questions she wants answers to about Project Restart.
There is so much more detail to come, none more pressing than the thorny issue of whether to play football at neutral venues behind closed doors. Police responsible for football have again reiterated their preference for playing the remaining matches across both the Premier League and EFL at neutral venues.
Right now the return of sport behind closed doors remains hypothetical and the thought of crowds allowed back in remains ever distant if the fight against Covid-19 does not successfully follow government targets.