Thomas Tuchel admitted his Chelsea side were "lucky Tottenham did the job for us" after their London rivals' win over Leicester meant Chelsea finished fourth in the Premier League and the Foxes ended up in fifth.
Heading into the final half an hour, Leicester were 2-1 ahead against Tottenham with Chelsea heading into the Europa League, trailing Aston Villa 2-0.
But a Kasper Schmeichel own goal sparked a collapse from the Foxes, eventually losing 4-2 at the King Power, while Mason Mount pulled a goal back at Villa Park.
Although Chelsea - who had Cesar Azpilicueta sent off late on - lost 2-1, the result at Leicester ensured they will be competing in the Champions League next season.
When asked if he was happy with a top-four finish, Tuchel - whose side face Manchester City in the Champions League final in Porto on Saturday - told Sky Sports: "Tomorrow, a lot. Today, a loss never feels good.
"But we did the main target, there is nothing to worry about now, nothing to regret. It was a very difficult objective to meet, we did it, so huge congratulations on the effort and performances and focus.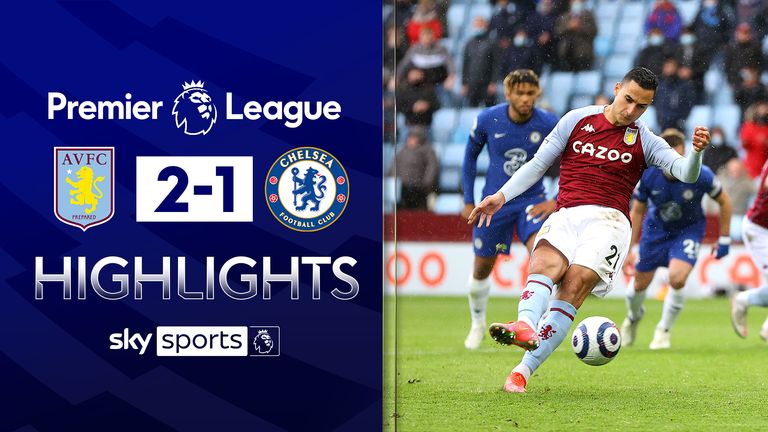 "We are still a young team, still a lot of players fighting for the first trophy, fighting for the first time in big matches, you can see that, obviously. This is the way, we need to learn and improve while we do it. We did it, and we will arrive now in Porto with full confidence."
The Chelsea manager later added: "It was the story of our season. We needed many clean sheets to overcome a lack of composure and precision. Today, we concede two goals out of nothing and from set-pieces. We made it hard to come back.
"We are lucky that Tottenham did the job for us and finished the job for us today. We came to win and to put any doubts to the side but it was not possible.
"We are in the position, we are in it, that it was possible to end in the top four even with a defeat is because of the team's hard work and consistently good results.
"It was our main target but clearly, we did not play or prepare for the occasion today. We prepared for the match and the target was to win the match and I think that, again, we are absolutely able to win this match.
"We need to adjust details and we need to be spot-on on Saturday as we want a positive outcome. I knew it maybe three or four minutes before our game was over because the game at Leicester was over a bit earlier, so we knew about the result and that it was clear we were through."
Disappointed Rodgers: It hurts at the moment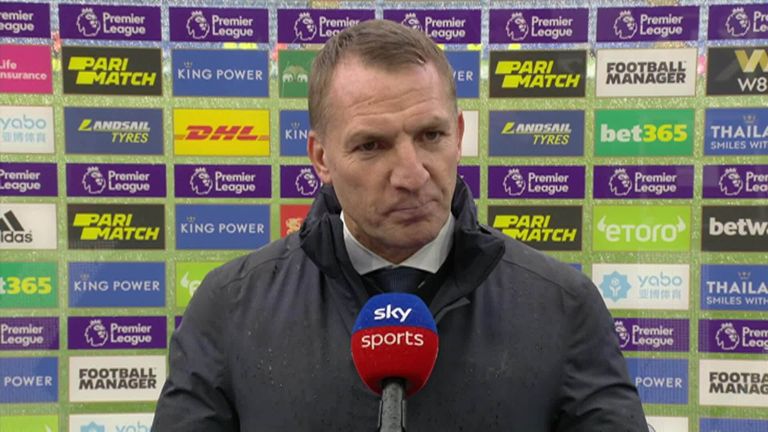 For Leicester, it was another late drop out of the Champions League places - the Foxes had spent more time in the top four than any other side this season (242 days), but were unable to hang onto their spot.
Manager Rodgers said: "We said before that if we didn't make it, we'd be disappointed. We were twice up in the game, we struggled without the presence of Wesley, who went off early, and Jonny (Evans) not being in there.
"It hurts at the moment and probably will do for a few days. But when I look back overall and reflect on what the players have given, despite the obstacles we've had, I'll have great pride in what they've achieved.
"They've battled and with the players that we've had out that make a difference for us, we've kept it going until the very end. There's huge disappointment now, but also pride in how we've fought until the very end.
"I've always said it - we deserve to finish fifth over the course of the 38 games. I don't go with the one that we deserve to be there because we've been there for so many weeks, that doesn't really matter. Top four is being there at the end of the season.
"Our test and challenge is can we arrive in the top six. Where we're at and what we're competing with is some of the biggest and best clubs in world football. On a football front, we're there to compete and to fight and that's what we'll look to do.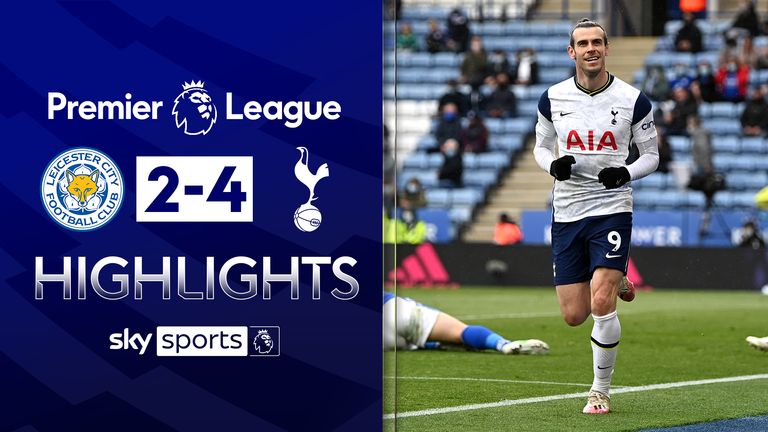 "The young squad, they've got that taste of winning and it's always hard to win in the Premier League and win the trophies, but we're here to fight and we push and improve on and off the pitch.
"We put up an incredible fight to finish there [in the top four] against some huge teams and we were ahead of teams that should be in there. We'll come back next year hoping to disrupt the top six again."
Klopp: Third place a massive achievement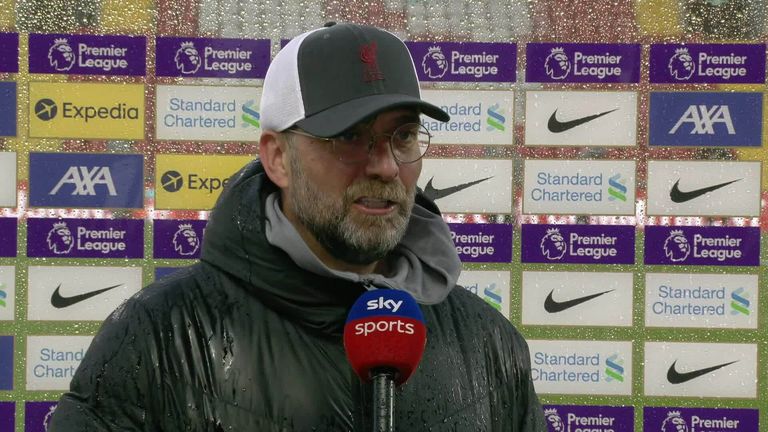 A double from Sadio Mane saw Liverpool end the season with a 10-game unbeaten run and secured Champions League football after climbing above Chelsea into third place.
Klopp's side were seven points adrift of the top four prior to their run starting but 26 points from a possible 30 have ensured they will play in Europe's elite club competition again. The German admits finishing third in the Premier League was "barely possible" a month ago.
"It's big, come on," he said. "If someone would have told me a few weeks ago we would finish third… it was absolutely out of reach, impossible.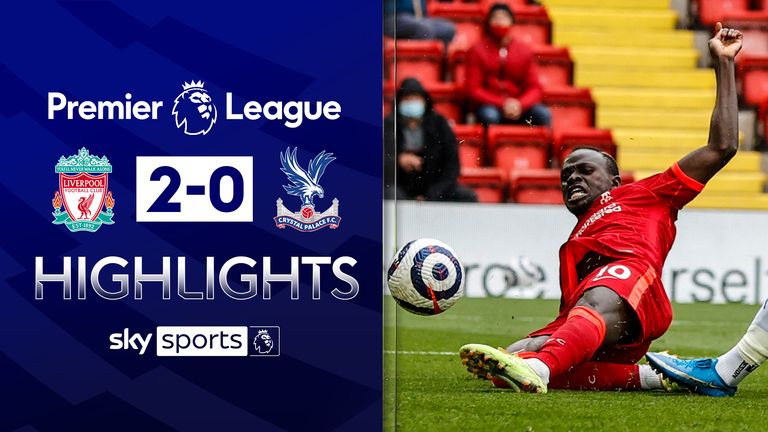 "The good thing about this year is that we didn't feel too good very often because many things around us happened. Injuries were a subject that followed us through the whole year, that was hard to take. But from nowhere to the Champions League in five weeks, that's a massive achievement, I couldn't be happier. It's great, absolutely great.
"It is so nice to see that we could use the final weeks to give this season a proper turnaround. I am happy for the Champions League that they don't have to play without us, it is great we are in it, I cannot wait for that.
"It is an outstanding achievement from the boys. Man City rightly won the league, great season, congratulations to them, but just because we couldn't be champions didn't mean we couldn't have any targets. The target was to seal international football, it's the Champions League and that's really good."
Where next for Kane?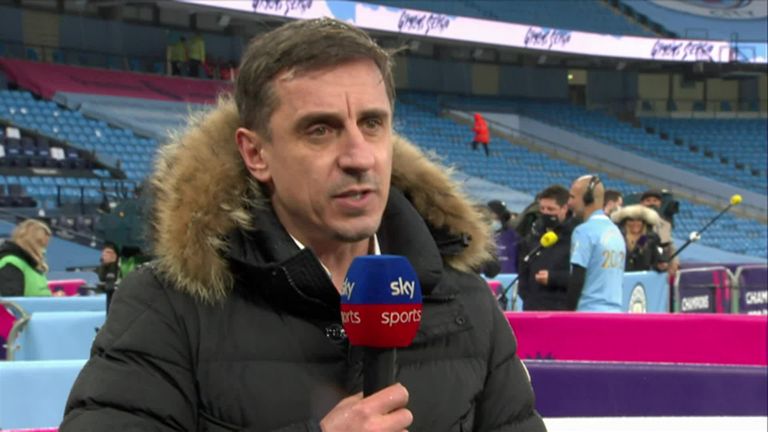 It was a man-of-the-match performance from Harry Kane on potentially his final appearance as a Tottenham player.
He scored his 23rd goal of the season, enough to win his third Premier League Golden Boot - becoming only the third player to do so after Thierry Henry (4) and Alan Shearer (3).
But having told Tottenham he would like to leave this summer, where does his future lie? The Sky Sports pundits had their say...
Gary Neville: "I think it's all about what Tottenham want to do, in terms of Daniel Levy and whether in a COVID climate the money that's going to be expected for him is going to be paid by either of the Manchester clubs. I don't see him going abroad, I don't see him staying in London and going to a club that's near Tottenham. It's whether they're going to pay that big price tag.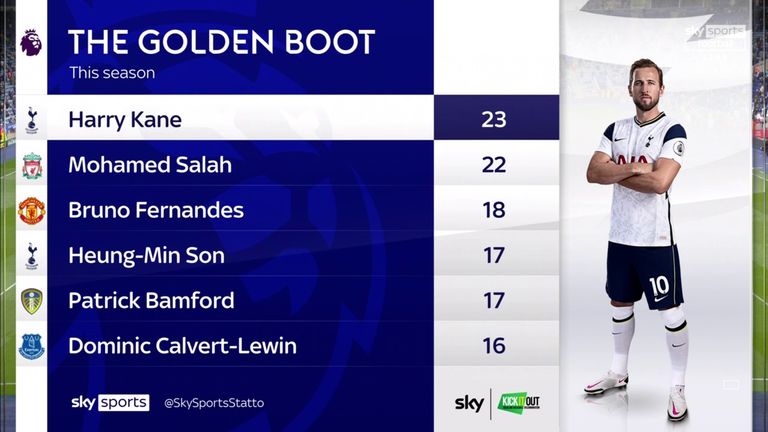 "Man Utd have got Martial, they've got Lingard, they've got James… would they be players, with a lump of money, who could entice Tottenham to do something? I'm sure City have got players here that they could throw into the mix. It's ok having the money but you do need to get some players to make sure that money isn't spent on players that are less valuable to you.
"I think it would appease a lot of the United fan base. There is an element of the fan base that are not going to let this go but if they sign Varane, Kane and Sancho that will cost a lot of money but it's the type of thing that will quieten a lot of the fans down and create incredible excitement at Old Trafford.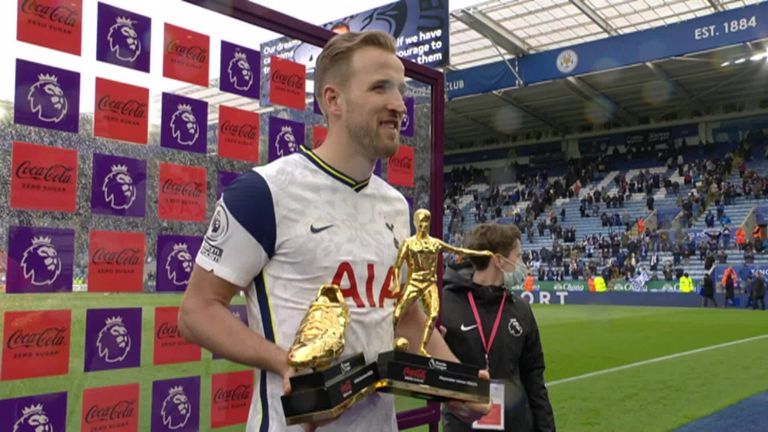 "He never said in that interview with me he wanted to leave. I think he's at a point in his career whereby it's a reflection point."
Jamie Redknapp: "He's an incredible player. His numbers, some of the goals he's scored, there's no limit to what he can do. It's not going to be easy to get out of Tottenham. It's a difficult club, it's a difficult owner who will want top money for him. That's going to be a tough conversation - and Harry's such a nice lad. Can he force a move? I just don't think that's in his psyche.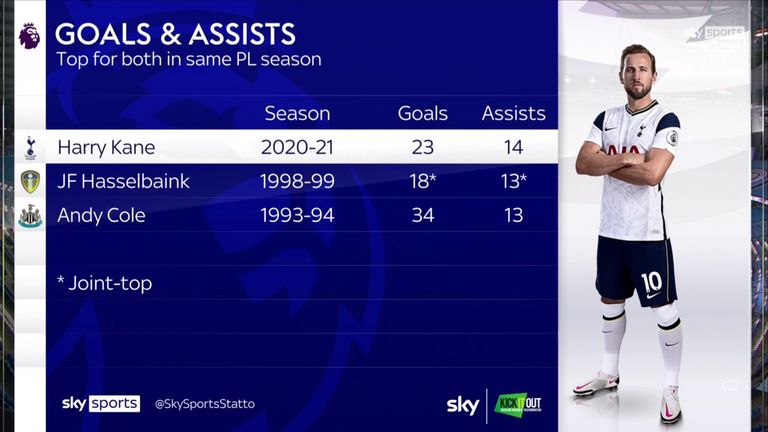 "I look at Man Utd right now, one of the biggest clubs in the world, all the history it's got, but are you guaranteed to win Premier League titles there? There's still the trouble that's going on behind the scenes with the Glazers, that might run into next season. Whereas it just feels at City, they've just lost a No 10, there's a place there for him, they've not got a recognised striker. This feels like the ideal fit - but you never quite know in football.
"I wouldn't be surprised if he's still a Tottenham player next year. It's not going to be easy to get out of this club. This isn't a dig at Daniel Levy, it's just a fact he's a Tottenham player and if they've not got to sell him they don't have to sell him. You've got a contract, you can't force your way out of a football club."
Mason: Seventh is not where we want to be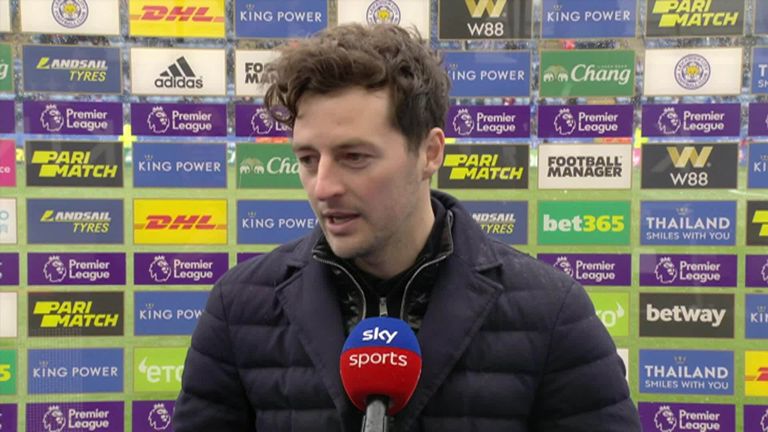 Tottenham's victory on the final day also secured them a spot in the Europa Conference League by virtue of their seventh-place finish, but interim manager Ryan Mason wants to be further up the table.
He told Sky Sports: "It's not where we want to be. We want to be higher up and competing in the big competitions but we are in Europe for another season. We respect that any competition and we'll go into it with full respect.
"I'm sure there are a lot of things [that haven't put Tottenham where they want to be], probably things that happened before I was here. But what I can tell you that in the five weeks I've had, there are professionals in there that want to work for the club, fight for the club. I think we've seen today the effort to keep competing, to keep running and of course, we have the quality as well.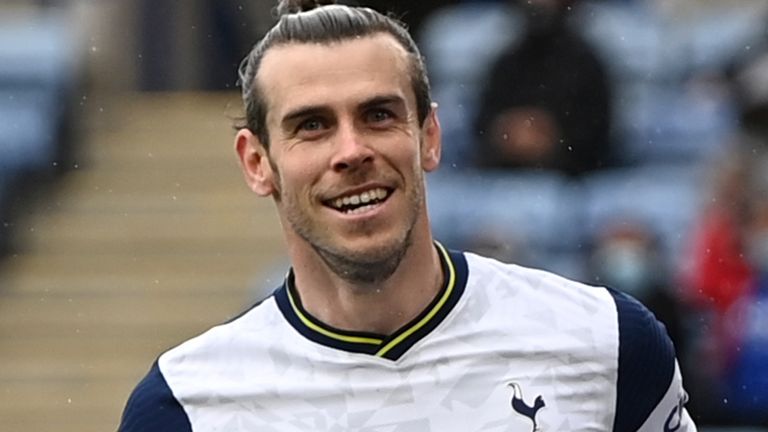 "I'm pleased to finish in this way, especially after Wednesday, which was difficult for us to have it in our own hands and lose that. We responded and did all we could today so we have to take some positives from that.
"Obviously there was a lot riding on it for both teams. We felt that and I think at times in the second half we used that to our benefit.
"I'm going to have some time to relax and reflect on what has been a crazy five weeks, but five weeks I have enjoyed and feel honoured to be a part of."
What's next? Euros, transfer window, 2021/22 key dates
Euro 2020 kicks off on Friday June 11 - just 19 days after the conclusion of the 2020/21 Premier League season - and runs until Sunday July 11.
The 2021/22 Premier League campaign will start on the weekend of Saturday August 14 - 34 days after that Euro 2020 final at Wembley.
Clubs will be able to start planning for the new term when the top-flight fixtures are released at 9am on Wednesday, June 16 but transfer business can start in earnest before then, with the summer transfer window opening on Wednesday June 9.
The 2021/22 Championship season begins a week before the top-flight one on the weekend of Saturday August 7. All Sky Bet EFL fixtures will be announced at 9am on Thursday June 24.