MNF Extra: Wolves captain Conor Coady is starring at centre-back
Conor Coady faces his former club Huddersfield Town on Sunday
Last Updated: 23/11/18 9:24am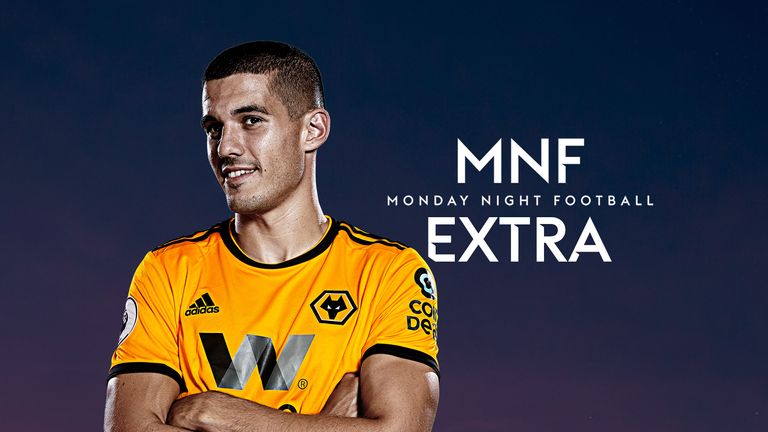 As Wolves captain Conor Coady prepares to face Huddersfield on Super Sunday, Jamie Carragher assesses the merits of his former team-mate's switch to the centre of defence and explains to MNF Extra why he always felt this would be a good move.
When Wolves face Huddersfield on Super Sunday, the visiting supporters at Molineux could be forgiven for being bemused by the sight of the opposition player directing the game from the centre of defence. Conor Coady was a Championship midfielder for the Terriers back in 2015. Now he is the captain of a Wolves team impressing on their Premier League return.
"He played 43 games for us that season and you just knew he would go on and do well," former Huddersfield captain Mark Hudson tells MNF Extra. "He was a really lively character with an excellent attitude and he brought a lot to the dressing room. He was a good midfielder who had an awareness of what was around him and could read danger well. Not that I ever thought he would become a centre-half."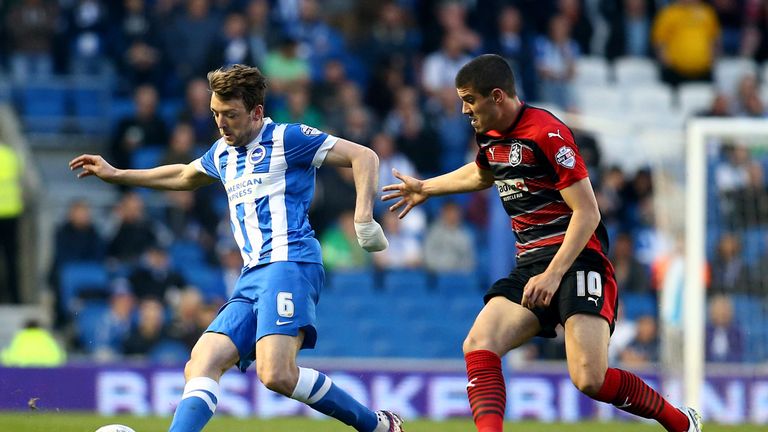 After two subsequent seasons at Wolves, the first in midfield and the second as a makeshift right-back, there were not many at Molineux tipping Coady to become the lynchpin at the heart of the club's defence either. But Nuno Espirito Santo immediately made the switch upon taking over as head coach in the summer of 2017 and one man was not so surprised.
Jamie Carragher was a senior player at Liverpool when Coady was a young hopeful at Anfield. The teenage Coady had potential. He captained England at U17 and U20 level. But Carragher's suspicion, even back then, was that his then team-mate would need to drop back into defence if he were to maximise his chances of success at the highest level.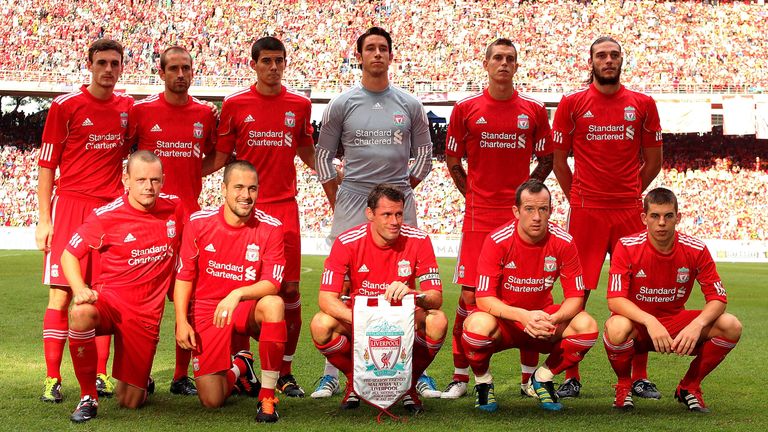 "I just looked at my own transition from midfielder to centre-back because of how the game was going," Carragher tells MNF Extra. "A lot more football is played through midfield in the modern game and I am not sure he was quite quick enough with his feet in there. That's something that would have stopped me playing at the real top level as a midfielder too.
"There is less space in there now. It is not just about whether you can pass, it is whether you can move the ball quickly when you are being pressed and being closed down. But with his leadership qualities, physique and reading of the game, he just looked like a centre-back to me. The Wolves manager has to take credit because he has really pushed him there."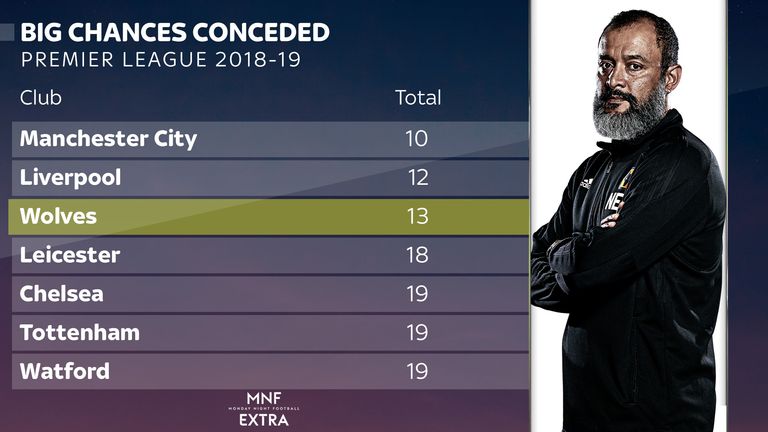 The move helped take Wolves to the Championship title last season and continues to reap results. Only the Premier League top four have conceded fewer goals than Wolves this season. Only the Premier League top four have kept more clean sheets. It is not luck either. Only the top two of Manchester City and Liverpool have allowed fewer clear-cut chances than Wolves.
With Willy Boly and Ryan Bennett either side of him, Coady has made that position in the middle of the back three his own. "The other two are more out-and-out defenders who are more aggressive, so the man in the middle can play in a covering position and that's where his reading of the game comes into it," explains Carragher. "He can organise from there."
He can also help launch Wolves' attacks. Coady's range of passing is an important weapon and the statistics highlight his influence. Ruben Neves gets the headlines for his passing but Coady has hit more accurate long passes than any other defender in the Premier League. Toby Alderweireld, Harry Maguire, David Luiz and Virgil van Dijk make up the top five.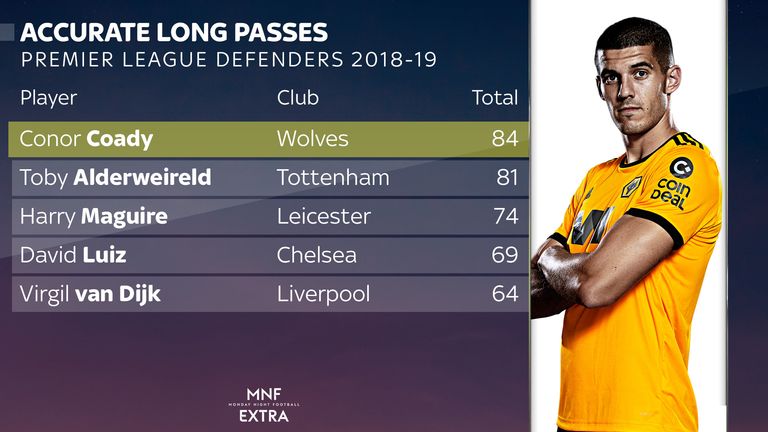 "You would class all of those players as ball-playing centre-backs and the fact that he is in that company shows the upbringing he has had in midfield," says Carragher. "Having played as a midfielder, that passing ability helps you when you go back into defence.
"The statistic also reflects the way that Wolves play. They like to get width high up the pitch with the wing-backs. They use that big switch of play a lot. It usually comes from the two midfield players but there is nothing better than having a centre-back able to do it too."
With Gareth Southgate utilising a back three at the World Cup in the summer, there was speculation earlier this season that Coady's fine form could even see him break into the England squad. However, the switch back to a four-man defence makes that trickier.
"He is a bit unfortunate really because he probably will find it difficult now," adds Carragher. "It is not just that there is one fewer place but he is actually playing in a back three, which very few English players are doing. It is an added bonus if you play the system that England use on a week-to-week basis, so the fact that this has now changed doesn't help him.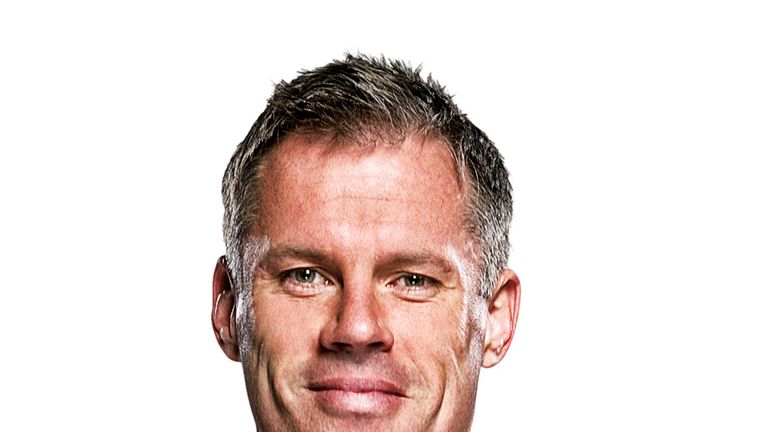 He is the one of the nicest lads you could meet and he has a great attitude. He's a manager's dream.
Jamie Carragher on Conor Coady
"But things can change quickly. I don't think anyone would have thought that, when he moved to Wolves, there would have been talk of him playing centre-back for England. The fact that he is now even part of that conversation shows how well he has done.
"He is the one of the nicest lads you could meet and he has a great attitude. Forget football ability for one moment, if you have got those two things that gives you a great chance of going far in the game. The only way you can describe him is that he's a manager's dream."