Zlatan Ibrahimovic's age no barrier to new contract at Man Utd, says Wes Brown
By Allan Valente
Last Updated: 18/01/17 12:03pm
Former Manchester United defender Wes Brown says talk of Zlatan Ibrahimovic being given a new two-year deal is no surprise because of the Swede's current form.
The 35-year-old moved to Old Trafford on a 12-month contract, with the option for another year, in the summer and Jose Mourinho has already said that activating the extension will be "no problem" but newspaper reports suggest United now want him to stay for another year on top of that.
Ibrahimovic has scored 19 goals so far this season and would be 37 by the time that potential contract expires but Brown, who won five Premier League titles with United, says his form merits that discussion and insists age is no barrier for certain players.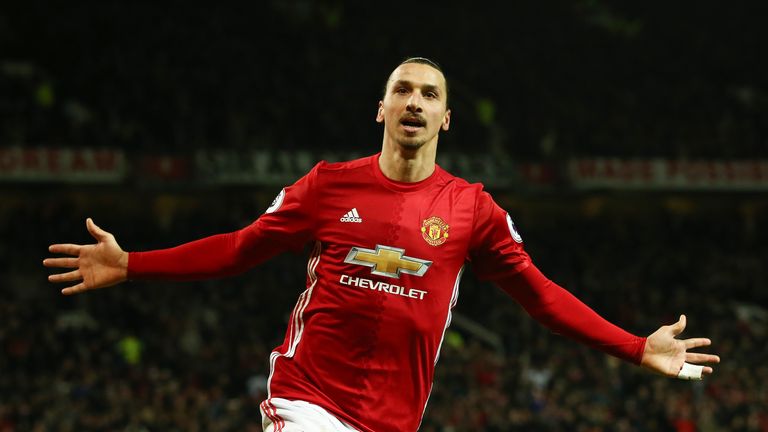 "I don't think it is [a barrier]. Sometimes you get players, the attitude and focus - he wants to be the best at everything he does," Brown told Premier League Daily. "He is proving that at the moment with how he is playing and the goals he is scoring and you can see it running throughout the team.
"He has been doing it throughout his career and he is not going to stop now.
"He'll stop when he can't do it, as soon as he stops scoring the goals and he knows it is not there anymore. But he wants to be the best and I think he is proving that at the moment. Talk of a new deal wouldn't surprise anyone at the moment."
Marcus Rashford says learning from Ibrahimovic has been "invaluable" for himself and other young players at the club and Brown believes having a big personality like the former Barcelona and AC Milan striker is what United have been missing in recent years.
"When I was there and playing at the back you had your strikers who put the ball in the net so the confidence goes straight throughout the team. You start to play well, you know if you get the ball up to them they will do the business up front," he said.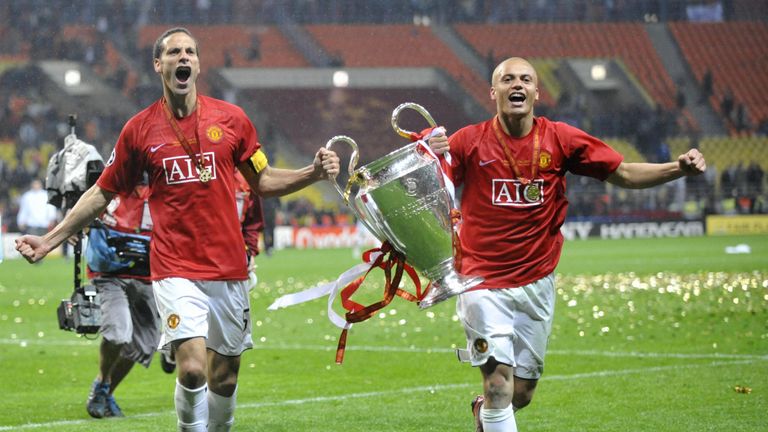 "That runs throughout the team and he is showing that at the moment and it looks like everyone is taking from his example."
United are sixth in the table but, following Sunday's 1-1 draw with Liverpool, are now unbeaten in their last 12 Premier League games, their best run since March 2013, and Brown believes the fear factor is coming back at Old Trafford.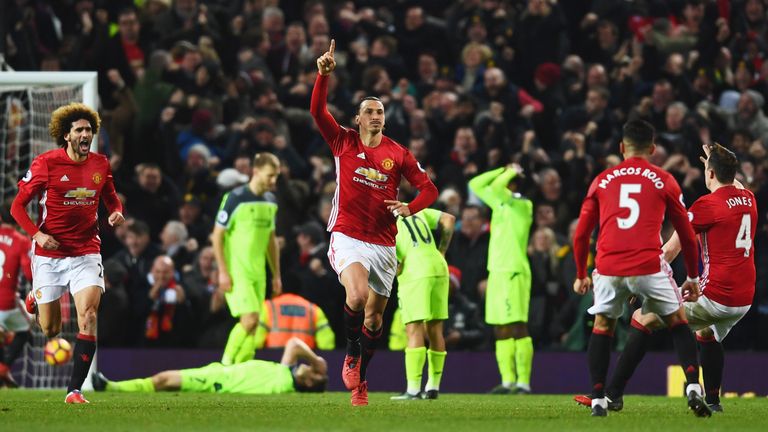 "I think it is slowly coming back, it is a great run at the moment and there is definitely a little bit more fear factor there," he said.
"I think they are playing well. The manager knows his best systems, his best players, especially to start the games now. I think that has helped. Generally the players have got more confident and Ibrahimovic has been on top form as well, which helps.
"At the moment it is getting there. If we can keep doing that, we will definitely be fighting there at the top to challenge for the Champions League. Still a bit off it, but keep up this form and they have definitely got a chance."