Jose Mourinho has confirmed Matteo Darmian can leave Old Trafford if a suitable bid comes in for him this summer.
Full-back Darmian has been linked with a return to Italy with either Inter Milan, Juventus or Napoli.
The 28-year-old was made captain for United's pre-season friendly against his former club AC Milan in California, which United won 9-8 on penalties, and Mourinho referred to his possible departure after the game.
"Matteo wants to leave and I think when a player wants to leave, if the right offer arrives you have to try to be human and let the player follow his instinct but not at any price," Mourinho said.
"Until now, the offers we got for Matteo are not even close to being accepted.
"If Matteo leaves he leaves because the right offer arrives and if he stays, yes you are right, he can be important for us."
Meanwhile, Martial returned to France on Wednesday for the birth of his second child, something Mourinho insisted was arranged a few days before he travelled, amid speculation linking Martial with a transfer.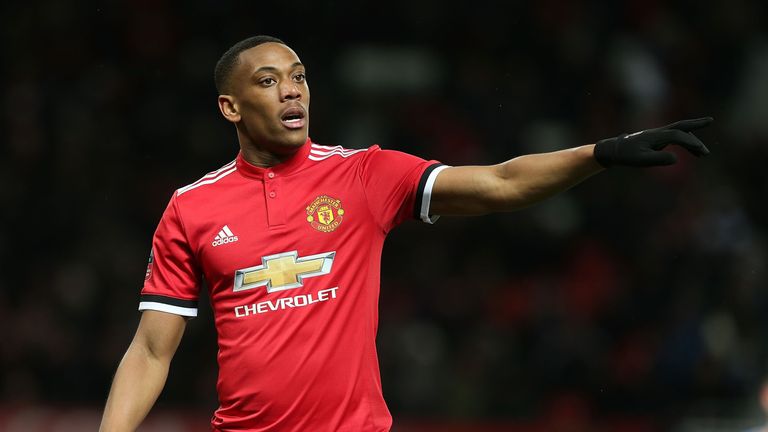 Sky Sports News understands Martial has told Mourinho he wants to leave the club, with Chelsea, Bayern Munich and Borussia Dortmund among the clubs interested in signing him.
"I found out that Martial was going to Paris when he told me," Mourinho added. "It was two or three days ago.
"When it is personal reasons, everyone analyses that the way they think is the correct way and when a man is going to be a father in this case, it's the second time he is going to be a father, and he decides is very important for him to go, nobody has the right to stop him to go."
MUTV is the only place to watch all of Manchester United's pre-season matches live, and hear first on new signings. Go to www.sky.com/mutv to find out more, or go to Sky channel 418 and press red.