In the summer of 2016, the forthcoming season was sold as the game's great managerial showdown. Pep Guardiola was coming to the Premier League. Jose Mourinho had returned with Manchester United. It was Jurgen Klopp's first full season at Liverpool, big things were predicted for Mauricio Pochettino's Tottenham, and there was always Arsene Wenger.
But the season belonged to Antonio Conte.
It was a total triumph, the title secured with two games to spare. Chelsea won 30 of their 38 matches - a new record at the time. They won 13 in a row at one point, keeping 10 clean sheets in the process. Conte not only showed his motivational skills but also his tactical nous as his Chelsea side became the first to win the Premier League with a 3-4-3 formation.
Few thought it was possible. In fact, none of the Sky Sports pundits tipped Chelsea to win the title that season. Most had them outside of the top four. It was described as a "monster job" for Conte and that too had been the view of outgoing interim manager Guus Hiddink, the man who had steered the club away from the drop zone into a safe 10th-place finish.
"It's my opinion that Chelsea are in a transition period," said Hiddink after the club waved goodbye to the Champions League with defeat by Paris Saint-Germain. "They have to see how they go on and try to regain the lost terrain where Chelsea used to be, that's true. Chelsea must consider its short-term future and how to handle what happens next."
Conte shrugged off those concerns. His intensity engaged the players and his tactical ideas gave them something to believe in. The battle to get Chelsea back into the top four turned into a title procession. Mourinho was humiliated 4-0 on his Stamford Bridge return with Manchester United. Guardiola's Manchester City were beaten at home and away.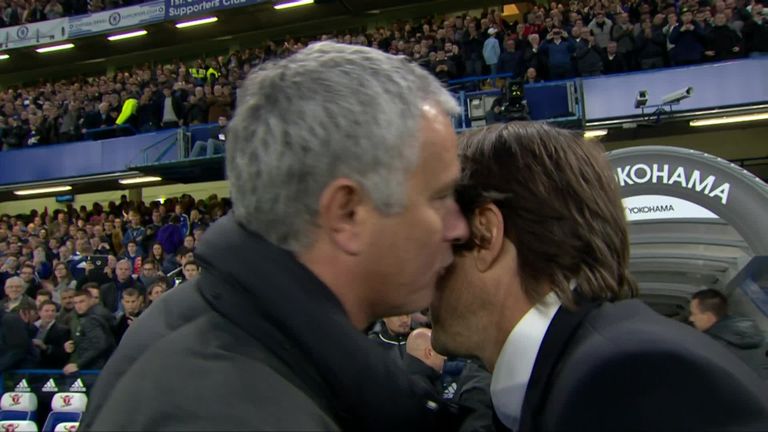 All of which feels a long time ago now. Conte departs with his FA Cup success failing to mask the team's poor form in the Premier League. Once again, the club is coming to terms with missing out on Champions League football. Once again, there is talk of a squad overhaul being required before they can hope to compete with the best at home and abroad.
Conte must take his share of the blame for this situation. Mistakes have been made and not all of them can be passed on up the Chelsea chain of command. For all the frustration caused by Diego Costa, he had been the top scorer in each of the club's last two title wins and the manner in which he was discarded felt clumsily executed to say the least.
The recruitment since has been mixed. There were nine new arrivals last term but only three were in the team for the FA Cup final victory. That four of the signings had played in Italy and another four were brought in from other Premier League clubs suggests that these names were not new to Conte. But he never did give the impression he was impressed.
Even the tactical brilliance that had been a feature of his first season at the club, came under scrutiny. The switch to a 3-5-2 formation, sacrificing width and sidelining Willian, did not work. Nor did the 3-4-3 that had been so successful initially. Had Nemanja Matic's influence been underestimated? Tiemoue Bakayoko transition was far from seamless.
The lack of faith in Michy Batshuayi was also called into question when the striker promptly scored five goals in his first fortnight at Borussia Dortmund. Man-management had been seen as a strength but relations with key players appeared to deteriorate in his second season, with Willian's reaction following the FA Cup serving to underline this point.
Even so, Conte's biggest problem was managing upwards. The complaints about investment made his exit feel almost inevitable even before last summer's window shut. Supporters continued to chant his name but he tarnished his reputation somewhat with his obvious discontent. The aim to "avoid a Mourinho season" was averted last term - but only just.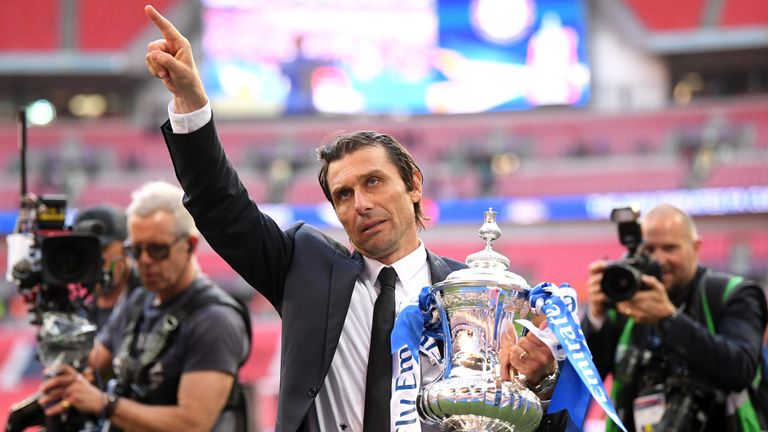 An instinctively combative character ended up looking resigned and no doubt more than a little aggrieved. At least he got to bow out clutching a trophy - a piece of silverware to add some weight to his claim that he remains a "serial winner" as a manager. It was not enough for Chelsea. In truth, it was probably not enough for Conte either.
From his perspective, he is the coach who got the better of Guardiola and Mourinho despite starting out at a disadvantage and being denied the funds to match. Having demonstrated his qualities, he would have hoped to have been given the financial backing to repeat the feat and - belatedly - show what he was capable of doing on the European stage too.
That chance was not forthcoming at Chelsea. But Conte leaves having proved that he can coach successfully outside of Italy. He leaves having shown that his skills are transferable. And perhaps most of all, he leaves while still able to say with pride that when the great coaching showdown of 2016 came along, he was the one who walked away with the title.
Comment below to get involved in the debate, but please adhere to our House Rules. If you wish to report any comment, simply click on the down arrow next to the offending comment and click 'Report'.