Jurgen Klopp says Liverpool must use 'wonderful base' in final weeks of season
Watch Liverpool vs Tottenham live on Sky Sports from 4.15pm on Sunday; Kick-off at 4.30pm
By Rory O'Callaghan
Last Updated: 28/03/19 9:28am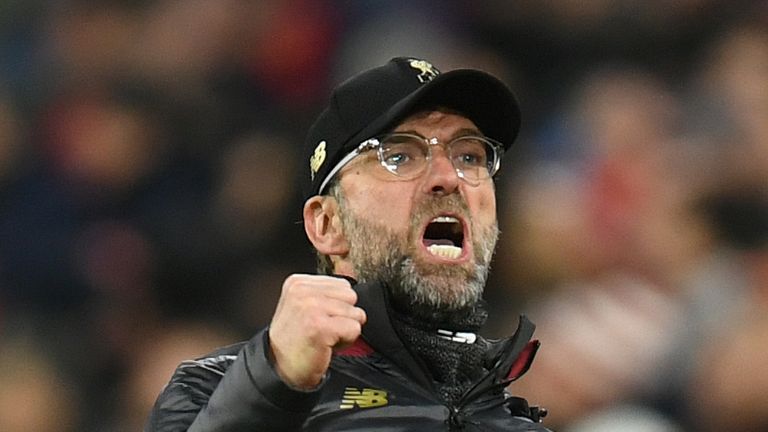 Liverpool manager Jurgen Klopp believes his side have created a "wonderful base" for the remainder of the season as they continue their challenge for the Premier League and Champions League double.
Liverpool lead Manchester City by two points at the top of the Premier League table, having played a game more, while the Reds are also through to the quarter-finals of the Champions League, where they will face Porto.
The Merseyside club have lost just once in the Premier League this season and next face Tottenham at Anfield on Sunday, live on Sky Sports.
Klopp has played down the pressure of the title race and believes his side are well positioned to secure their first league crown since 1990.
"It is [exciting], absolutely," Klopp told Liverpool's website. "That's what we were always talking about - a season is like that, you constantly prepare a basis for the final weeks.
"We are now in the final weeks and there will be no interruption anymore, there will only be game after game after game and they all are very, very important.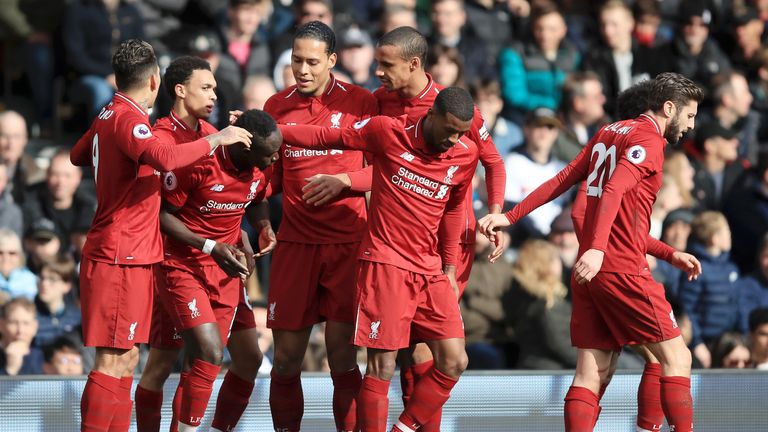 "On the one side, opponents fight for the Champions League spots, and on the other, they will fight [to stay in] the league."
After hosting Spurs, the Reds' remaining away fixtures are at Southampton, Cardiff and Newcastle, with home games to come against Chelsea, Huddersfield and Wolves.
"I think only Wolves in the last match, they are not fighting for Champions League and not fighting for staying in the league," says Klopp, "but we all see what shape they are in - and they can go to the FA Cup final, so that's exciting for them. But these are our opponents.
"Champions League, we don't have to talk about that because they are all finals, each game is a final. Hopefully we can stay in that competition for a while.
"We created a wonderful base, now let's use it."
'Salah break really important'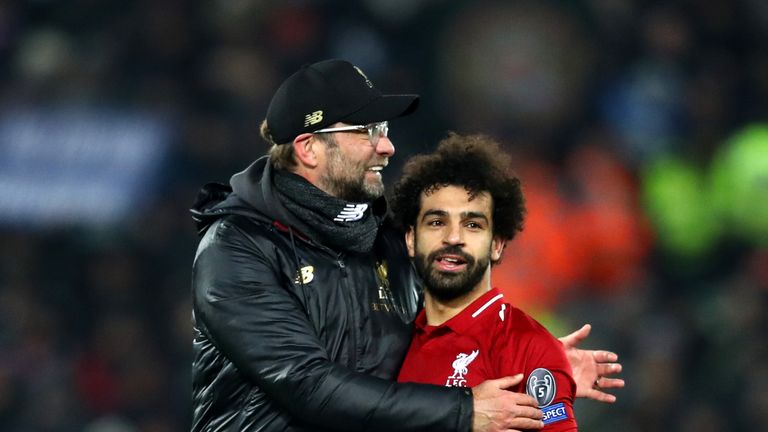 Mohamed Salah will benefit from being rested by Egypt during the international break and is looking relaxed ahead of The Run In, says Klopp.
The Liverpool forward has struggled relative to his own high standards in his second season at Anfield, with 17 Premier League goals as opposed to 28 at this stage last season, but he is still just one behind the league's top scorer Sergio Aguero.
The Egyptian used his break to spend some time on the beach and Klopp, whose side host Tottenham on Sunday, live on Sky Sports Premier League, knows the importance of having a well-rested Salah leading the line.
"He always played pretty much all games everywhere, for his country, for us and all that stuff, so it was really important [he could have a break]," said Klopp.
"Now he will be here, a full week to prepare for the rest of the season, so that's cool. I spoke to him, he looked really relaxed and in a good mood. Now, let's go."
Thommo: Spurs a danger for Liverpool
Liverpool will need to be at their best against Tottenham when the two meet at Anfield on Sunday, says Soccer Saturday pundit Phil Thompson.
Spurs are always a top side. I think everyone loves the way they play the game, the way they love to build-up and they have got a top-class manager who likes to change things," he told Sky Sports News.
"Spurs are still a dangerous side at any time. They may have lost three of the last four but you know them coming to Anfield, they may not be going for the title, but they need to consolidate to play in the Champions League because they need it in that magnificent new stadium of theirs. They are going to be fighting for those places so it doesn't make things any easier for Liverpool.
"I'm expecting a massive game. They have big players and the nucleus of this wonderful England side is based around Tottenham players so Liverpool are going to have to be at their best on Sunday."
Premier League vault: Liverpool 4-0 Tottenham
Nearly five years ago, Tottenham were beaten 4-0 by Liverpool at Anfield on Mother's Day. We revisit the game ahead of the same fixture on Sunday...