We analyse the plans and priorities for Tottenham as they face a huge summer of change with a managerial search and the future of Harry Kane to be resolved...
Which positions are Tottenham targeting?
Daniel Levy has a busy summer ahead!
It's a big summer for the club - one of change - and at top of what is a large in-tray is appointing a new manager, and an announcement is expected in the next couple of weeks.
Tottenham's plans for the summer were unchanged by Jose Mourinho's sacking, with the club's recruitment team - headed by chairman Levy and chief scout Steve Hitchen - clear about which areas of the field need improving. But they have been altered by Kane's desire to leave the club, with Manchester City, Manchester United and Chelsea all keen on the England captain.
Whereas Spurs were searching for a backup striker to Kane, with Carlos Vinicius to head back to Benfica from his loan having failed to impress, they have been forced to make inquiries about a potential new first-choice. It is not clear who their targets are at this stage but the club have a long-standing interest in Danny Ings, for example, whose situation at Southampton is unclear with just a year left on his contract. Spurs also had a look at Ollie Watkins last summer, but he went to Aston Villa, while Victor Osimhen had long been tracked but joined Napoli.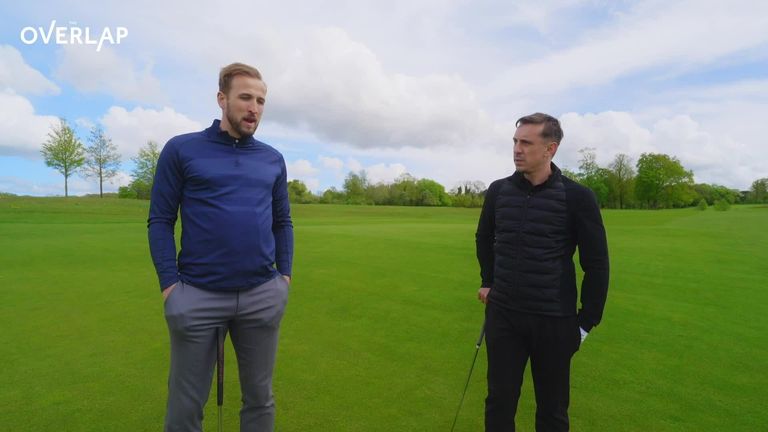 Centre-back is also a clear priority, with the performances of Toby Alderweireld, Eric Dier and Davinson Sanchez all leaving a lot to be desired this season. Spurs like Joachim Andersen, who was impressive on loan at Fulham despite their relegation, as well as Ben White at Brighton among many others. They have also tried for the likes of Antonio Rudiger and Ozan Kabak in recent windows.
Other than those immediate priorities, things will depend on outgoings. Spurs need to sell to buy and there are doubts over the long-term futures of Serge Aurier, Moussa Sissoko, Ben Davies and Erik Lamela. There may also be interest from the Middle East in Lucas Moura. And of course Gareth Bale is set to return to Madrid, which means Spurs have been scouting new players who can play off the right. They have been looking at the likes of Stuttgart's Nicolas Gonzalez, Lille's Jonathan Bamba and Norwich's Emiliano Buendia among others.
Goalkeeper Hugo Lloris has one year left on his contract and there does not appear to be a new one on the horizon, either, which has led Spurs to monitor potential replacements such as Dean Henderson at Manchester United.
So there could also be changes in goal, at either full-back positions, in midfielder and among the forwards, but the final decisions on any incoming or outgoing transfers is likely to gather pace once the new manager is in place.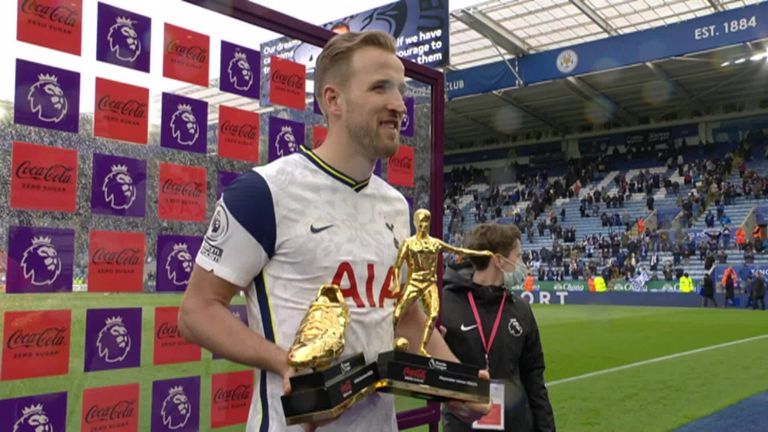 What do the stats say about Tottenham?
There's plenty to do at Spurs this summer, but with the futures of Kane and Bale up in the air, replacing their goals could be key for Levy and any new potential manager at the Tottenham Hotspur Stadium.
Kane,who has told Spurs he wants to leave the club, hit 23 goals in the Premier League, winning the top-flight Golden Boot for a third season after also picking it up in 2015-16 and 2016-17. He becomes only the third player to win the award three times, after Thierry Henry (four) and Alan Shearer (three).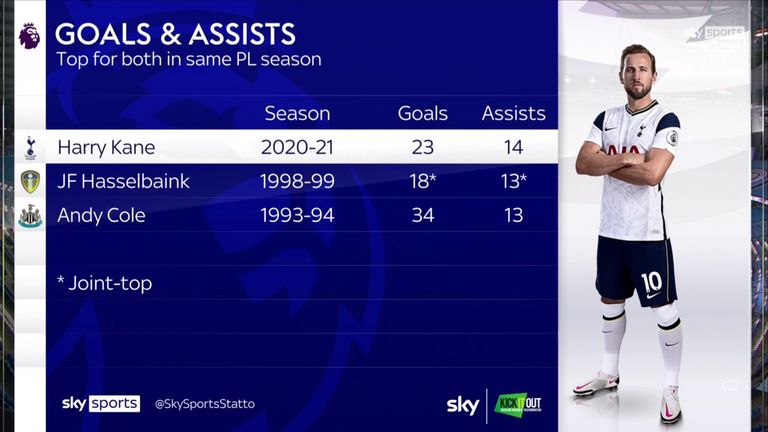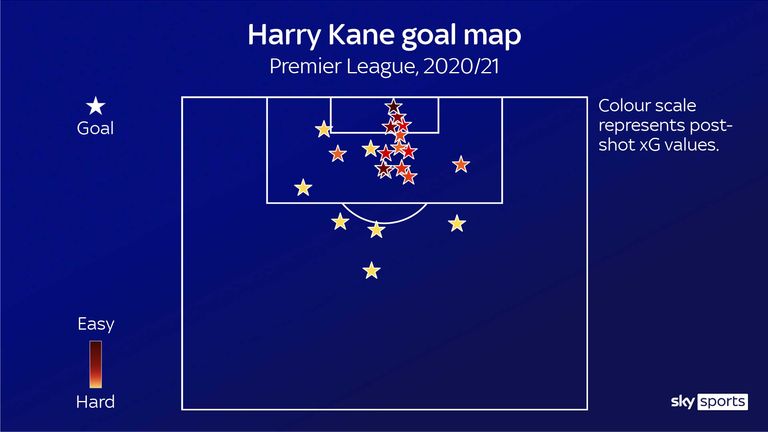 Meanwhile, Bale has returned to form at Spurs, scoring 16 goals but is due to return to Real, where his contract expires in the summer of 2022.
It means Levy will have to find a way to replace almost half of the league goals his team have scored in 2020-21, should both Kane and Bale head out of north London.
What the manager has said...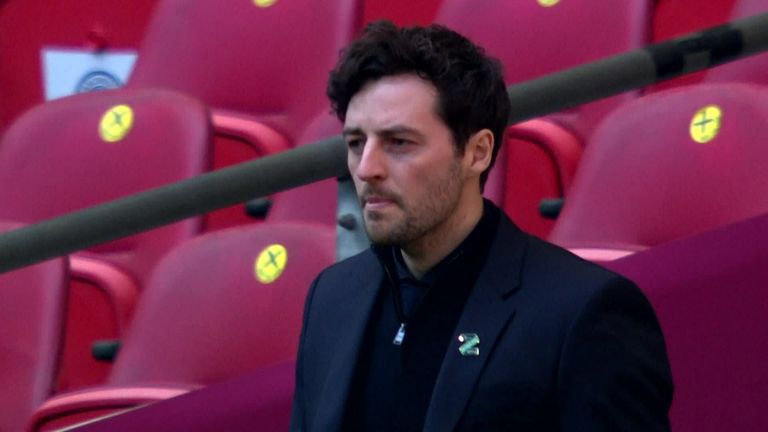 Ryan Mason, who was Spurs' interim boss for the final part of the season after replacing Jose Mourinho, on what the club need to do: "It's a big squad. It's a very good squad as well. There's definitely tools to work with for next season and I'm sure the chairman and the football club will have a long hard think about the direction the football club wants to go.
"I'm sure those conversations will happen over the summer," he said. "I think the bigger picture, discussions like that probably need to happen over the summer."
He also had to field plenty of questions regarding Kane's future in recent weeks, but speaking about the striker's comments about not wanting to end his career with regrets, he saw no harm in what Kane revealed.
"No player wants to end their career with regrets. No human being wants regrets. It's normal."
He also did not think Kane's lap of honour at the end of the 2-1 defeat to Aston Villa was a goodbye to the fans.
"It's normal," Mason added. "If anyone has been at the last home game of the season while Harry Kane has played at this football club, he has been pretty consistent in going around the pitch, clapping the fans and getting a good reaction.
"Nothing has changed this season to home games in previous seasons, it's normal."
Finally, Mason has also spoken about Bale following Tottenham's final day win at Leicester, but remained tight-lipped on the Wales forward's future at Spurs.
"I'm not going to speak about individuals when it comes to this summer and next season," he said. "We need to appoint a manager first but in terms of Gareth, yes he produced moments of brilliance.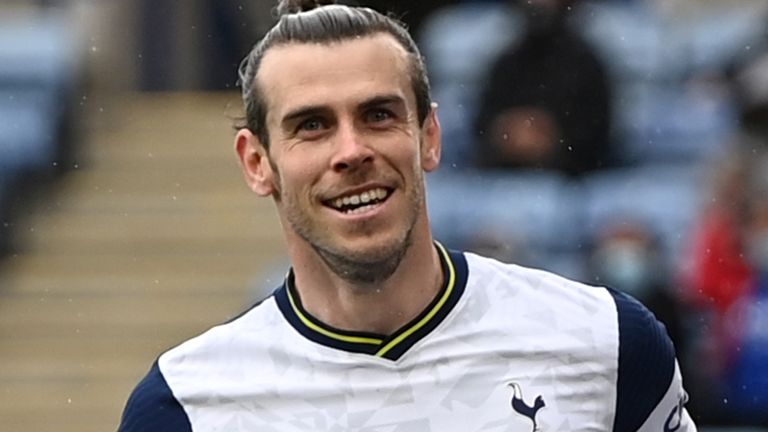 "It will happen after the Euros. I know what I'm doing, [but] it will just cause chaos if I say anything… I'm not thinking about anything else other than Wales."
"I've said all along that Gareth won't lose this. You don't overnight lose that ability to produce moments when you're that good. He's proven that over a decade and he's been excellent for me and he's been excellent today as well.
"I thought he came on and changed the game. Some of the touches and the balls he played, he showed immense quality and I expect nothing less from Gareth."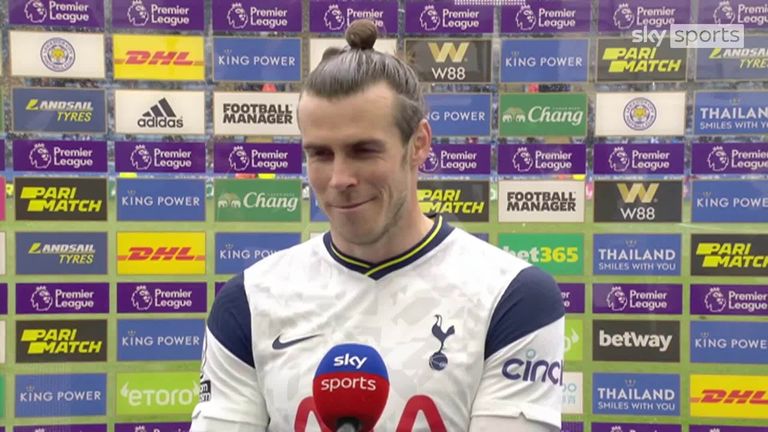 What should Tottenham do this summer?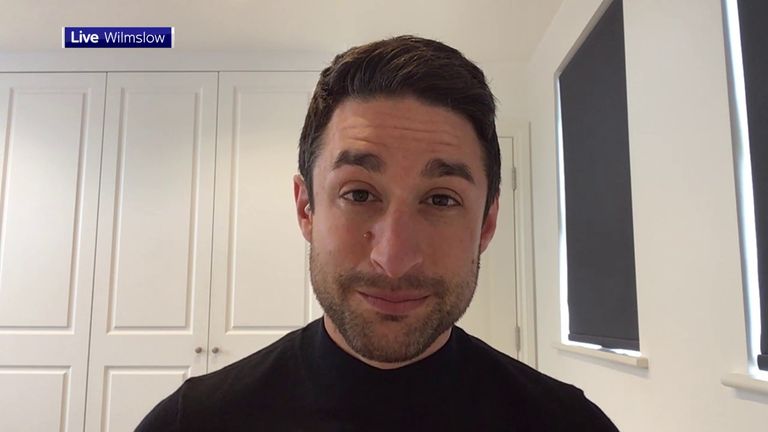 Sky Sports News' Paul Gilmour writes: "The summer at Tottenham will be defined by whether Levy agrees to grant Kane's wish of moving to another Premier League club.
"After convincing Kane to stay last year the 2020/21 season has ultimately ended in frustration for the England captain with Spurs again failing to qualify for the Champions League. Player sales, with Kane being the most valuable asset of them all, will help shape any approach to a rebuild at a club that has been badly impacted by the lack of matchday revenue.
"Levy will also be desperate to find solutions to the toxic mood among supporters after the handling of the ESL entry and, at the time of writing, they are yet to appoint a permanent successor to Jose Mourinho. We are told the club has been sounding out potential replacements for Kane.
"This could be the perfect opportunity to reset and target any imbalance in the current squad. One thing is for certain, it won't be dull at Spurs this summer!"
Sky Sports News' Lyall Thomas writes: "Spurs will have to be clever and may need to sell one or two of their better players to reinvest the money back into their squad. It certainly needs a refresh, having gone stale under two managers now in Mauricio Pochettino and Mourinho.
"In my opinion, it is the right time to sell Kane and reinvest the money wisely in the rest of the squad. While his goals and assists have been immense, it is irrelevant if you are conceding just as many at the opposite end of the field and that is why Spurs have finished seventh, despite their front-three topping the goal-involvement chart.
"They also need to be flexible in the market, especially when it comes to selling these players. Due to the economic hit from Covid-19, most clubs do not have much money to spend on new players if at all. Demanding what would have been market-value for players say, a year or 18 months ago, is not going to be pragmatic for creating a new team at Spurs that can thrust them back into the top-four.
"That is not to say they should take less for what he's worth for Kane, say. But the structures of such deals may need to more flexible and creative than normal.
"They should let go, if they can, the likes of Aurier, Lamela, Sissoko, Davies and maybe even Dele Alli - and look to a new crop wanting to prove themselves at a club like Spurs. For this, though, they will need a new head coach who can spread the right philosophy and mindset in a similar way to that which Pochettino did during his successful reign."
Sky Sports' Jamie Redknapp writes: "This is the biggest summer of Daniel Levy's tenure as the chairman. They have got no manager, their star player wants to leave - he has to get this right. He has made some massive decisions to make."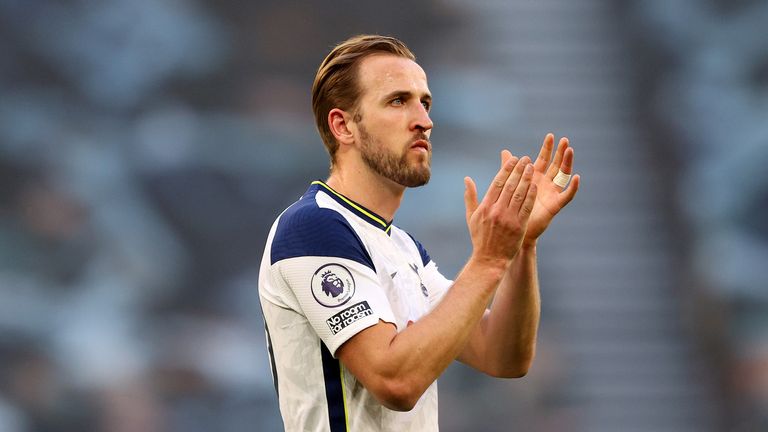 'I don't see Kane going abroad'
Sky Sports' Gary Neville: "It's all about what Tottenham want to do, in terms of Daniel Levy and whether in a Covid climate, the money that's going to be expected for him is going to be paid for by either of he Manchester clubs, I would say.
"I don't see him going abroad. I don't see him staying in London and going to a club that's near to Tottenham. I think it can only be Manchester City or Manchester United that would actually be able to afford him or he would probably go to, and it's just whether they are going to pay that price tag.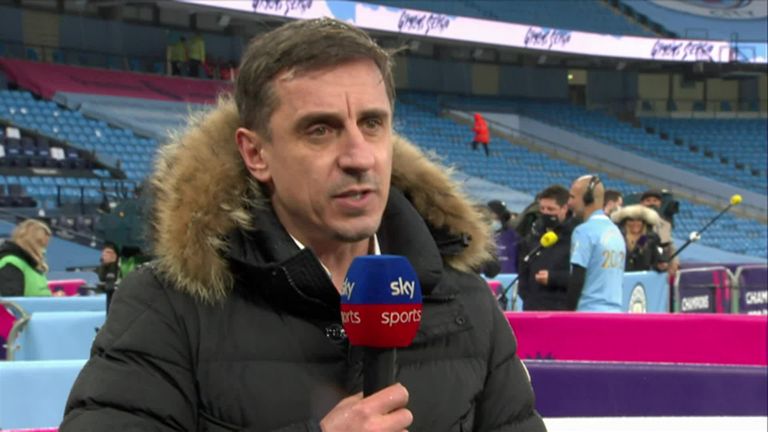 "I just mentioned before about Manchester United, they have got Anthony Marital, Jesse Lingard and Daniel James. Would they be players, along with a lump of money, that could entice Tottenham to do something?
"I'm sure City have got players who they could throw into the mix because it's okay having the money but you do need to get players in to make sure that money is not just spent on players that are less valuable to you."
"So, it's maybe about what makeweights can go into the deal from City or United."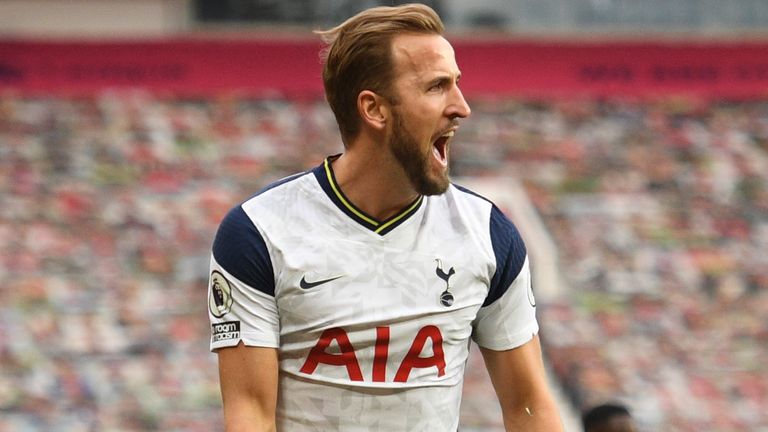 Will Kane force a move?
Sky Sports' Jamie Redknapp: "It's not a foregone conclusion that he's going to go. Daniel Levy is a very difficult man to negotiate with. Whoever wants to buy him will have to pay top dollar. It may be a case of a loan swap with some players, that might be a way to entice Levy to come to the table.
"He's one of the best strikers in world football and they're a valuable commodity. Levy is going to want £100m+ and that takes out a lot of teams.
"Chelsea, Man City and Man Utd are probably the three. I'd love to see my old team Liverpool go for him - whether they've got the money, I don't know. He's a Tottenham legend - maybe not if he goes to Chelsea because that won't go down well with the fans - but I can picture him in that Man City team, getting chance after chance after chance, winning trophies and working with one of the great managers ever to work in football. I think it would be a good move for him."
"It's not going to be easy for Kane to get out of Tottenham. Can he force a move? I just don't think that's in his psyche to do that. If he can and he wants to go, and the club can get the right money for him then maybe something can happen."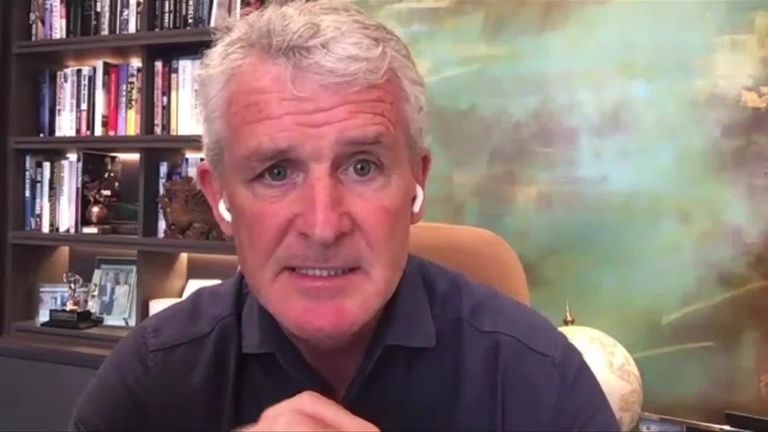 Souness: It's now or never for Kane
Sky Sports' Graeme Souness: "There are two prizes out there: Haaland and Kane.
"With Haaland, there is still a question mark, but that is getting smaller with every week. With Harry, there are no question marks. But I think for Harry Kane, it is this year or never.
"For Spurs to become what Harry would want isn't going to happen during his career. It's not going to happen during his time at the football club. He hasn't got six, seven years to wait.
"I don't think that [£200m] would be outrageous. I don't think Pep is being entirely honest when he says they won't go big this year. I think they will."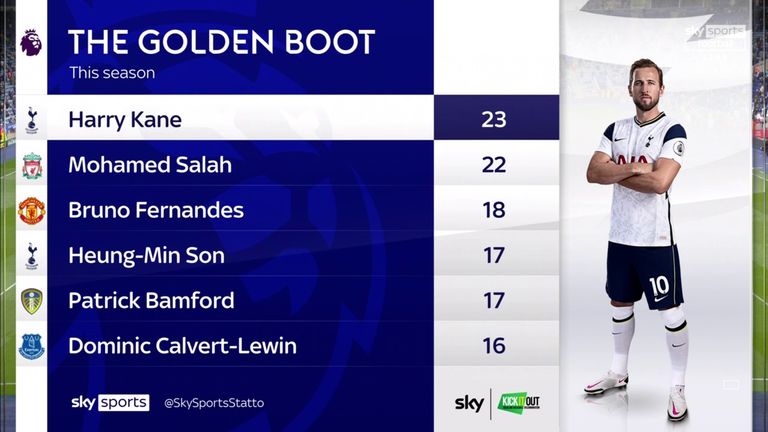 Keane: I think Kane fancies Manchester United
Sky Sports' Roy Keane: "It's only natural for us to speculate about Harry Kane if they don't get in the Champions League. He must be getting frustrated.
"If they can't get into the Champions League, and obviously they are not competing at the top end of the league, then it is only natural from a selfish point of view that Harry Kane would have to look at his options - and he would have some great options because he is a world-class striker and there aren't many out there.
"...Kane must be looking at this Manchester United team and thinking 'I could be the top man up front for Man United'. Kane must fancy a United move. I think Kane fancies United.
"Man United have closed the gap to City and Kane would be a huge step."