Is Aymeric Laporte the answer to Man City's defensive issues?
Last Updated: 10/05/16 4:41pm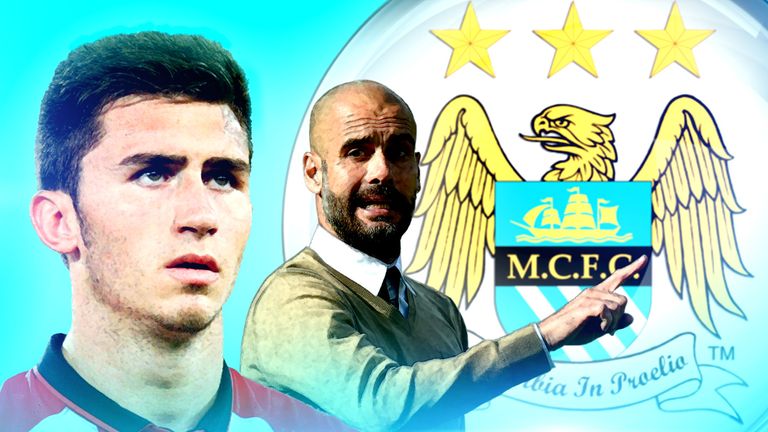 Manchester City want to sign Athletic Bilbao's Aymeric Laporte this summer, according to Sky sources. The French defender looks a good fit for Pep Guardiola's Etihad Stadium revolution, writes Nick Wright.
Pep Guardiola counts Argentine manager Marcelo Bielsa as one of his biggest influences so perhaps it is not surprising that he shares his idol's admiration for Aymeric Laporte. The French centre-back was schooled by Bielsa as a teenager at Athletic Bilbao, and Guardiola is eager to continue his education at Manchester City next season.
Sunday's 2-2 draw with Arsenal showed why the incoming manager has identified central defence as City's most pressing area in need of attention. This season they have conceded more Premier League goals (40) than in any of the previous five, with Nicolas Otamendi and Eliaquim Mangala struggling to meet expectations and Vincent Kompany repeatedly falling victim to injuries.
Major changes are required, and while Everton's John Stones is among the names to have been talked up, Laporte appears to be the priority for Guardiola. City's sporting director Txiki Bergiristain has already flown to Bilbao to discuss the deal with Athletic, and reports in Spain suggest City are ready and willing to pay his £39m buy-out clause.
It is a huge sum for a 21-year-old still recovering from a broken leg suffered playing for France's U21s in March, but he is due to return in August and the feeling in Spain is that he is worth the investment. Laporte has developed a burgeoning reputation over the course of four seasons in Athletic's first team and has already amassed over 100 La Liga appearances despite his tender age.
Basque journalist Endika Río has followed his progress from the start. "He is a central defender with the profile that Pep Guardiola likes," he tells Sky Sports. "He's strong, tall and powerful but what characterises him most is playing out from the back. He makes the central midfielders' jobs easier. He has good distribution and he has quality with the ball at his feet."
That technical ability is invaluable to Guardiola, whose attacking philosophy requires modern, ball-playing centre-backs who can build quickly and fluently from the back. The role was fulfilled by Gerard Pique at Barcelona and David Alaba at Bayern Munich, and Laporte, it seems, will be the man for the job at Manchester City.
A money-spinning transfer to the Etihad would cap a rapid rise for Laporte, who was only 18 when Bielsa promoted him to Athletic Bilbao's first team in November 2012. "It was quite a difficult year for Athletic," recalls Río. "Javi Martinez had left and they were having trouble renewing Fernando Amorebieta's contract, so Bielsa promoted Laporte even though he had hardly played for the reserves."
Laporte was thrust into the heart of a struggling side, but the 6ft 2ins teenager swiftly established himself as a regular starter in central defence. "Bielsa saw characteristics in him that fit with his style of football," says Río. "He soon filled the gap left by Amorebieta. He was a boom."
Bielsa loved Laporte - "I don't remember a single fault I could tell you about," he said in 2015 - and he made 17 appearances before the 60-year-old was replaced by Ernesto Valverde in the summer of 2013. Bielsa's gruelling training methods had taken a heavy toll as Athletic finished 12th in 2012/13 but the squad were reinvigorated by Valverde. Laporte, in particular, went from strength to strength.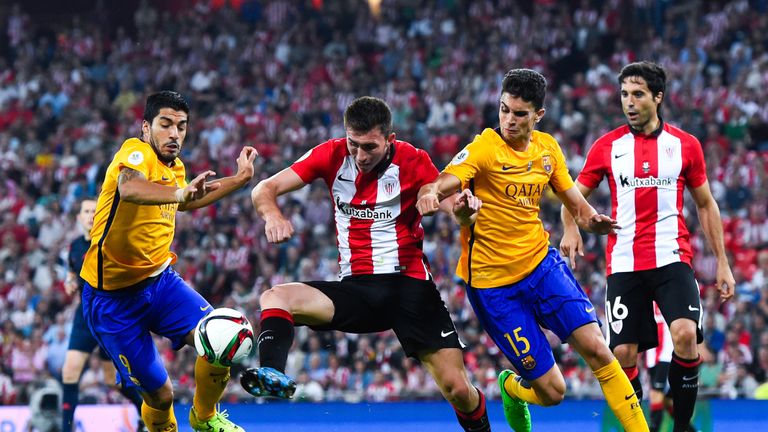 "Laporte's second year in the first team was Valverde's first in charge," says Río. "The team finished fourth in La Liga and qualified for the Champions League. Laporte was part of the spine of the team and became the líder of the defence. He was still 19 but no one disputed it despite his age. Bit by bit, he has improved a lot in very little time."
Laporte has come out on top in duels with the likes of Lionel Messi and Cristiano Ronaldo since breaking into the Athletic team. He helped them reach the final of last year's Copa del Rey and played every minute of their historic 5-1 aggregate win over Barcelona in the Spanish Super Cup in August.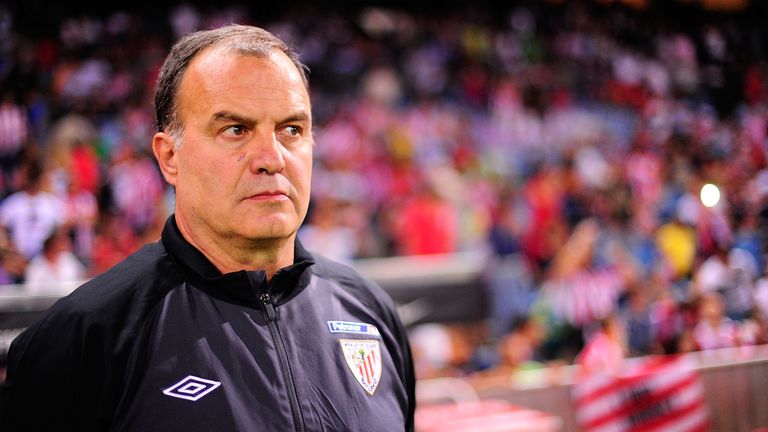 Laporte is a great player with every quality. I don't remember a single fault that I could tell you about. He's fast, he has character, he is competitive, he has very good technique and he is very intelligent.
Marcelo Bielsa on Aymeric Laporte in 2015
Laporte is an accomplished one-on-one defender who doesn't shy away from physical challenges, but he prefers to rely on his fine reading of the game and intelligent positioning rather than gung-ho tackling. He has an excellent range of passing and averages more per game than any other Athletic player with the exception of central midfielder Beñat, while he is also a goal threat, having scored five times this season alone before he was injured in March.
As for weaknesses, there is little to cause alarm. "In some games you can still see his youth and inexperience," says Río. "There have been some errors and he has been sent off for inexperienced fouls, but with time he has got better. You can see that he learns very fast for a player so young, and it's not surprising that some of the biggest clubs in Europe want him."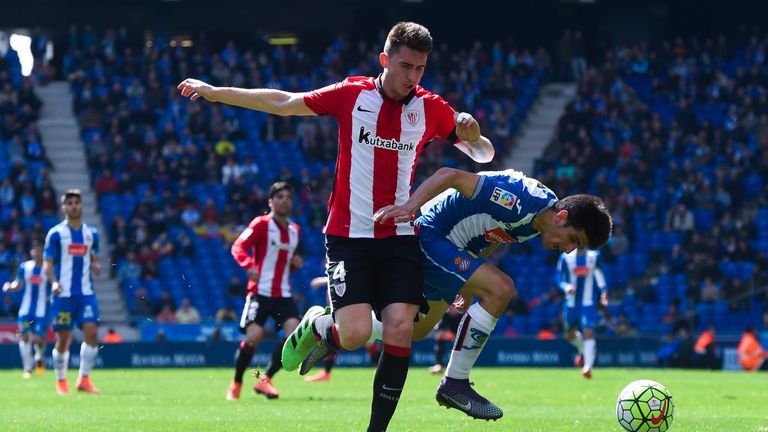 Like Bielsa before him, Valverde is a huge admirer. "He's young and he has to improve some things but he's already the real deal," he said in October. "He is a player who is mature, despite his youth. On the pitch you see that because he takes responsibility for his position. Experience is always important, but if you already have that experience when you are 22, then imagine…"
Laporte's rare combination of technical ability, physical prowess and youthful experience has thrust him to the forefront of Manchester City's plans. Their defensive problems have been costly this season, but as they prepare to usher in a new era at the Etihad Stadium, Bielsa's pupil looks ready to make his next step up with Guardiola.