Pep Guardiola is "delighted" that Video Assistant Referees (VAR) will be used in the Champions League this season and is looking forward to its introduction in the Premier League.
UEFA has confirmed VAR will be used in this season's Champions League from the last-16 stage, after fast-tracking the technology at its Executive Committee meeting in Dublin on Monday.
Premier League clubs have agreed "in principle" to the use of VAR next season and Guardiola believes the technology is vital in the modern game.
When asked if he supported its introduction, Guardiola said: "I'm delighted with that, so delighted.
"The Premier League is the last one so sooner or later it will happen here in England."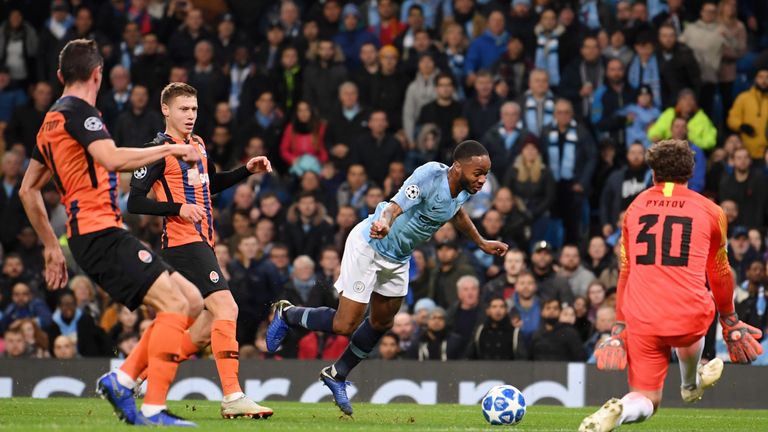 Manchester City were controversially denied a goal in a 2-1 defeat to Liverpool in the second leg of their Champions League quarter-final last season after Spanish referee Antonio Mateu Lahoz incorrectly called for offside during the build-up.
Meanwhile, earlier this season, City were wrongly awarded a penalty against Shakhtar Donestk when Raheem Sterling kicked the ground under no pressure from an opponent.
Guardiola believes both decisions would have been corrected with the use of VAR.
"The second goal against Shakhtar was a ridiculous penalty," said Guardiola. "But it's not to talk about my benefit or what happened last season with Mateu Lahoz.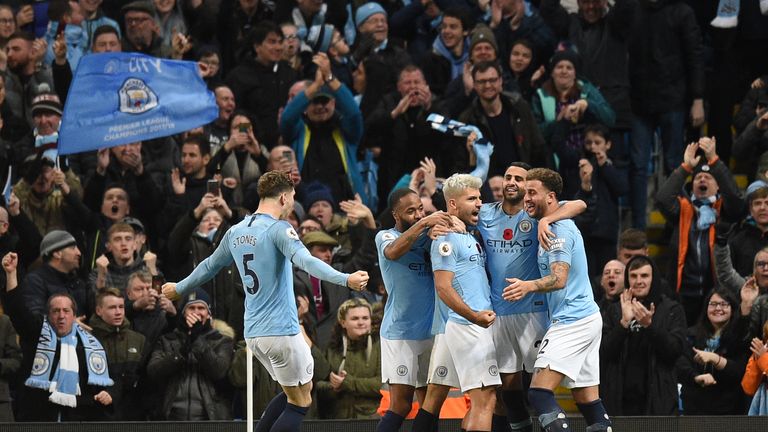 "We are only looking for better decisions in football. Most of the time, I would say always, the referee is going to do a good job. They want to do it well but everybody makes mistakes.
"They will be helped by VAR. It will be good."
City travel to face Watford on Tuesday and Guardiola has been impressed with his compatriot Javi Gracia, who recently signed a new four-and-a-half-year deal at Vicarage Road.
"[He's been] excellent," said Guardiola. "He's been in many countries and done well. Watford, they want continuity, with the same project, the same idea and one manager.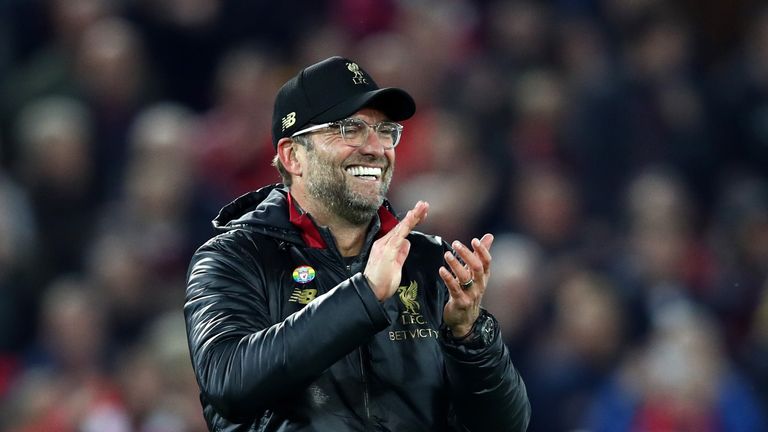 "It gives you stability if you have one manager for a long time. Hopefully it is going well and he can stay there a long time.
Sergio Aguero and Oleksandr Zinchenko remain doubtful for the trip to Watford, while Kevin De Bruyne is sidelined with knee injury.
"Kevin is not ready," said Guardiola. "The other two, I don't know."