Paris Saint-Germain have sent a five-page letter to UEFA complaining about the refereeing of their 6-1 Champions League defeat at Barcelona last Wednesday.
The French club are unhappy with the performance of German referee Deniz Aytekin and, in particular, his decision to award Barcelona a controversial late penalty.
Aytekin pointed to the spot in the 91st minute when Luis Suarez went down after what appeared to be minimal contact from PSG defender Marquinhos.
But that was only one of eight incidents the French club pointed to being unhappy about in their letter, which includes the opinion of referees PSG consulted about the controversial decisions.
They highlighted a penalty not given for a foul on Angel di Maria by Javier Mascherano, the failure to give Neymar a red card for stamping on Marquinhos and Gerard Pique not being given a second yellow for pulling Edinson Cavani's shirt just before half-time.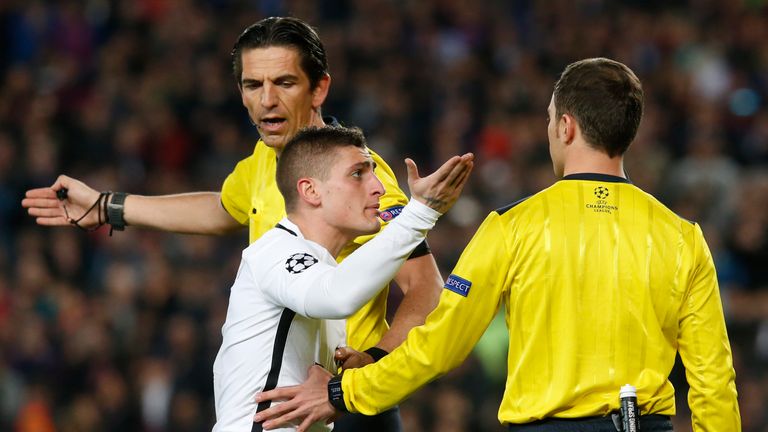 UEFA confirmed PSG's complaint, saying: "UEFA has received a letter from PSG relating to the refereeing of their match against Barcelona. We have no further comment to make on this."
Barcelona scored three goals in the final seven minutes to come back from 4-0 down in the first leg to win 6-5 on aggregate.
The PSG players and their families were confronted on their return to the French capital by a mob of angry fans, with the club strongly condemning the behaviour of the supporters involved.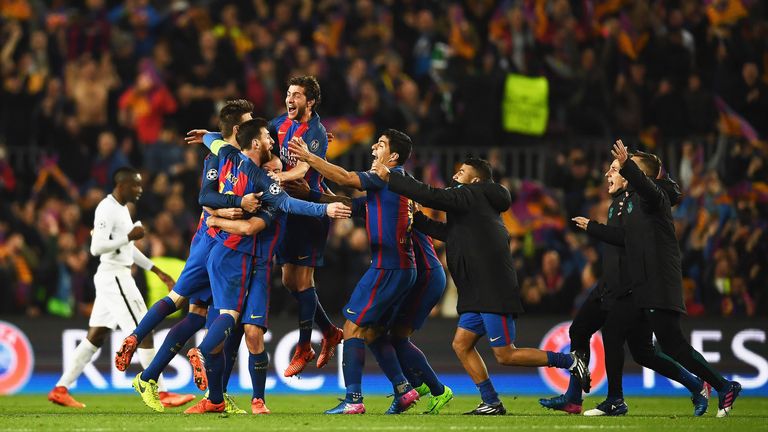 The club said players were insulted and had their cars vandalised as supporters waiting to confront the team at Bourget Airport created an "extremely hostile and aggressive climate".
PSG said one person was struck by a car during the incident, which is now the subject of a police investigation.