Paris Saint-Germain have confirmed Neymar and Kylian Mbappe are struggling with injuries ahead of next week's crucial Champions League clash with Liverpool.
Neymar was replaced just eight minutes into Brazil's win over Cameroon on Tuesday night, while Mbappe was forced off as France beat Uruguay.
Both players underwent medical examinations with PSG on Wednesday and the French champions have confirmed Neymar sustained a "right adductor strain", while Mbappe suffered a "bruised right shoulder".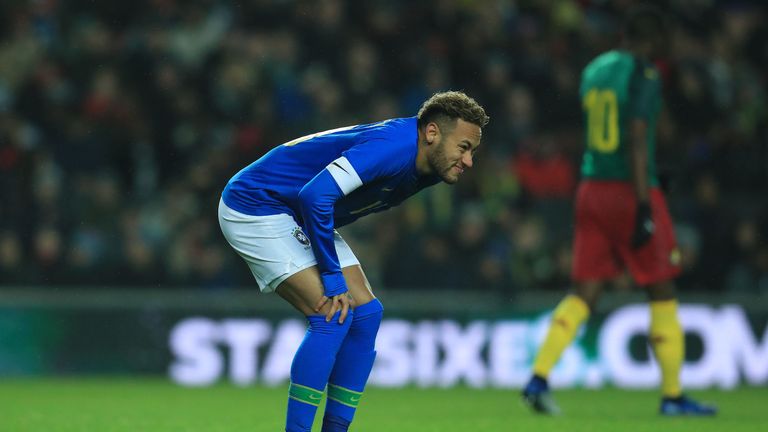 The duo will now undergo a 48-hour period of treatment before further evaluation.
It appears likely that Neymar and Mbappe will miss PSG's Ligue 1 match against Toulouse on Saturday, but their real target will be Wednesday's Champions League clash with Liverpool at the Parc des Princes.
All four sides could still qualify for the knockout phase from Group C. Liverpool have the same number of points as leaders Napoli, while PSG sit third, one point behind Liverpool and one point ahead of Red Star Belgrade.
Neymar played down his injury, saying in an Instagram message that "it was nothing serious".