Inter Milan to play two Serie A games behind closed doors after trouble against Napoli
Last Updated: 27/12/18 6:38pm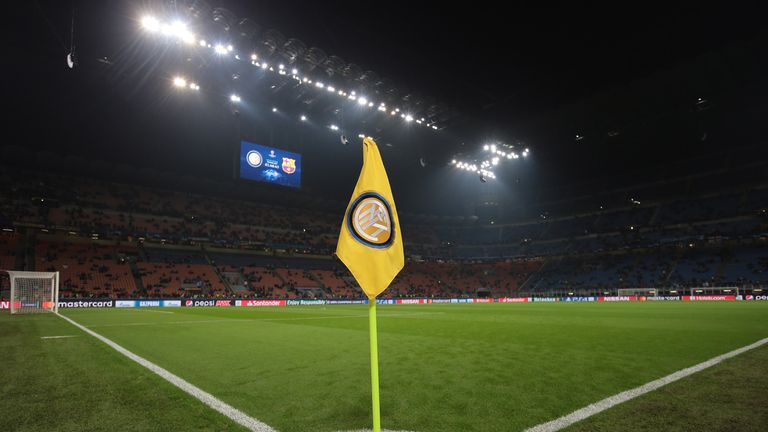 Inter Milan will have to play two Serie A games behind closed doors following serious events at their game against Napoli at the San Siro on Wednesday, the Italian Football Federation (FIGC) announced on Thursday.
An Inter Milan fan died and four Napoli fans were stabbed before the Serie A match, and there were also allegations of racist chanting inside the San Siro.
The 35-year-old supporter was rushed to hospital for emergency surgery after being hit by a van but later died, while in a separate incident, four Napoli fans were stabbed around an hour before the game as ultras from both sides clashed.
The atmosphere during the match remained hostile, with Napoli manager Carlo Ancelotti demanding the game to be suspended because of alleged racist chanting towards defender Kalidou Koulibaly.
FIGC has also confirmed Serie A games will go ahead this weekend, after FIGC president Gabriele Gravina had previously suggested Serie A could be suspended after the violence at the San Siro.
Gravina told Sky Sports Italy: "Saturday will be played, there will be regular matches. The championship will not stop.
"The next games will be played out, a decision taken in agreement with all the offices of the Federation. We do not stop against those who want to contaminate our world."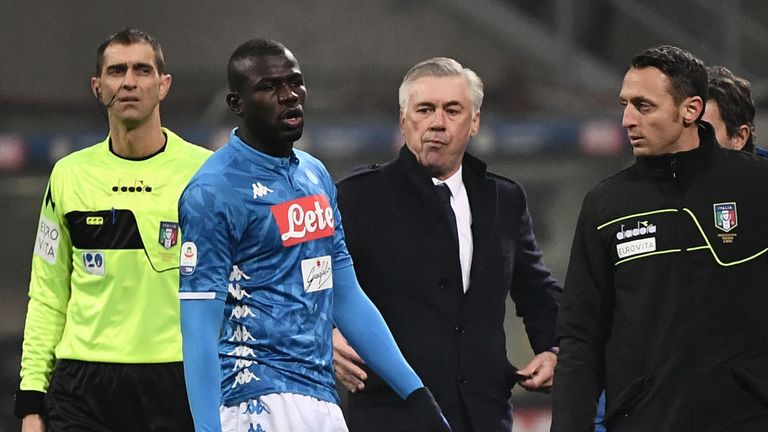 On the allegations of racism at the San Siro, Gravina added: "The line must be very tough but here too I invite everyone to make a reflection of respect for the roles.
"We are grateful to the Ministry of the Interior for what they do to ensure the security of the events, as well as to the police bodies that have already arrested three subjects.
"I have to worry about the sport and what emerges negatively is the racist chorus against Koulibaly."
Milan mayor Guiseppe Sala apologised to Koulibaly for the abuse, asking the 27-year-old for forgiveness.
"The boos aimed at Koulibaly were shameful," said Sala.
"A shameful act towards a true athlete who wears the colour of his skin with pride.
"I apologise to Kalidou Koulibaly on my own behalf and on behalf of the people of Milan who testify to the feeling that we are brothers even in these difficult times."
Deputy Italian Prime Minister Matteo Salvini said he will call an emergency meeting in the new year.