Bundesliga restart will help German public cope, says Bayern Munich CEO Karl-Heinz Rummenigge
Rummenigge discusses how the resumption of Bundesliga will affect German society, Bayern Munich players' daily routines and this summer's transfer market
By Husmukh Kerai
Last Updated: 07/05/20 12:22pm
The resumption of the Bundesliga season will make weekends "easier for everyone" in Germany during the coronavirus pandemic, says Bayern Munich CEO Karl-Heinz Rummenigge.
The Bundesliga will restart on May 15 after the German government gave the green light on a return to action.
The Bundesliga is the first of any of Europe's major leagues to be given clearance to resume playing since the coronavirus pandemic took hold. Two of Germany's neighbours, the Netherlands and France, have ended their seasons.
Rummenigge believes the decision is an important step and one which can have a positive impact on society.
"FC Bayern feels great gratitude, satisfaction and a feeling of happiness. We've worked long and hard for this. With the green light from the politicians we have the requirements to restart the league. That is a important step for the Bundesliga.
"The Bavarian prime minister Markus Söder said that a weekend with Bundesliga is much more bearable than a weekend without. That sentence tells everything.
"We know, football isn't systemically important. But football has a meaning for the society. When we start playing in the middle of May, those weekends will be easier for everyone."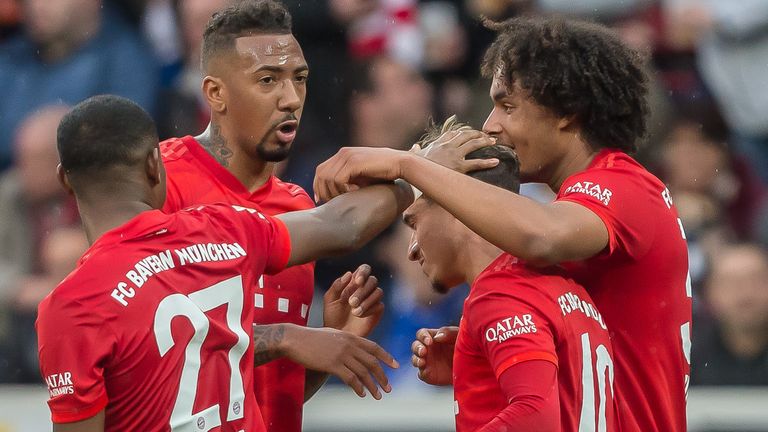 'Bundesliga must be decided on the pitch, unlike Netherlands or France'
Rummenigge also praised organisers for not choosing to end competitions like neighbours France and Netherlands have done.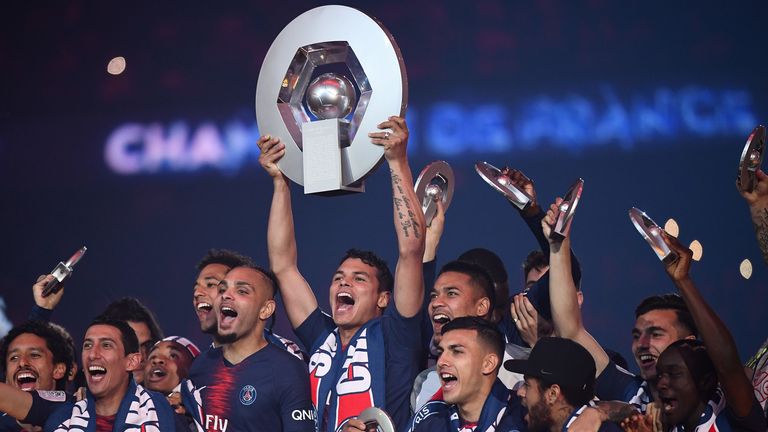 "It is important that the Bundesliga is decided on the pitch and not off the pitch like in the Netherlands or France," he added.
"That leads to problems - who wins the championship, who qualifies for the Champions League, who will be relegated? That leads to dissatisfaction and legal problems.
"It is good that Bundesliga goes on. It would have had major financial impact if Bundesliga would have stopped. Big pain for all clubs."
What preventative measures will Bayern take?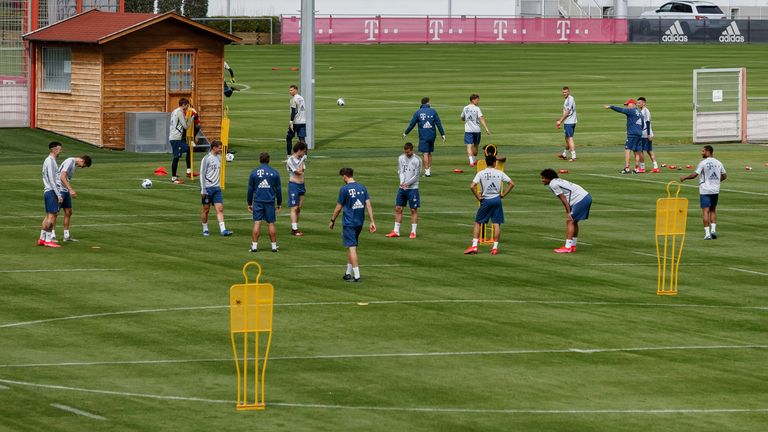 "[Bayern players and staff] will go into quarantine from Saturday in a hotel here in Munich. From then on, it will be guaranteed that the team with the support staff spend all their time among themselves.
"They will only leave the hotel to train. That will last one week, if the league resumes on May 15 or 16. We will adjust to the DFL concept, which was approved by the Ministry of Health, the Robert Koch Institute and the Ministry of Labour."
'Bundesliga restart should not impact transfers'
"If I am honest - it doesn't [impact the transfer market].
"We have all worked hard to restart the season. Because of contractual issues that we have to take into account. It is a lucky day for football, for which I would also like to thank politics.
"We now have other issues. These are topics that we would like to deal with and decide on in the future."
England - Premier League: The Premier League is targeting a return to training in small groups from May 18, though hurdles remain after several doctors expressed reservations. 'Project Restart' plans will be discussed at the league's next shareholders meeting on Monday May 11, a day after the UK government gives an update on lockdown restrictions.
England - EFL: The English Football League (EFL) has warned football cannot resume before adequate testing arrangements are in place for coronavirus.
England - Non-League: National League clubs have voted in favour of ending the 2019/20 at its current point and cancelling all remaining fixtures.
Scotland - Premiership: The Scottish government warned on May 5 that the return of sport is some distance away, with football representatives citing September as the most ambitious target. Clubs recently voted to end the lower leagues and hand the SPFL the power to call time on the top flight but discussions continue.
France - Ligue 1: PSG have been crowned champions after it was announced on April 30 that the season was over - but Lyon have raised the possibility of claiming damages after missing out on European qualification.
Italy - Serie A: The Italian government has given the green light for Serie A players to resume individual training at their club's training grounds with group sessions set to be allowed from May 18. The 20 Serie A clubs reiterated on May 1 in their general assembly meeting that there is a "unanimous will to finish the season" although the government will make a final decision.
Spain - La Liga: Professional football players in Spain can return to their training camps for individual sessions on May 4, while teams will be able to undergo group sessions from May 11 onwards. The Spanish league has confirmed a return to competition has been scheduled for June.
Premier League restart: A key week ahead
The Bundesliga has got the green light to resume and this is a "significant week for the future of football" in England, according to a panel on Sky Sports' latest podcast.
In an in-depth preview, Sky Sports News' chief reporter Bryan Swanson and reporter Kaveh Solhekol explain where Project Restart - the plan to resume football in England - is up to, what needs to happen before football can return and the hurdles which must still be overcome.
Read an edited version of their explainer or listen to their analysis in full on a special Sky Sports Football podcast.
Download the Sky Sports Football podcast on: Spotify | Apple | Castbox | Spreaker