Roy Hodgson resigns as England boss following Euro 2016 defeat to Iceland
By Rory O'Callaghan
Last Updated: 28/06/16 9:49am
Roy Hodgson stepped down as England manager immediately after their shock defeat to Iceland at Euro 2016 on Monday night.
England were embarrassingly knocked out of the tournament after losing 2-1 to Iceland at the Allianz Riviera in Nice.
Hodgson elected to start under-fire winger Raheem Sterling as part of an attacking line-up and was rewarded when captain Wayne Rooney scored from the penalty spot after just three minutes.
However, Iceland hit back immediately through Ragnar Sigurdsson and Kolbein Sigthorsson to record the greatest result in their country's history.
The defeat caps a miserable tournament for England, who were held to draws by Russia and Slovakia during the group stage.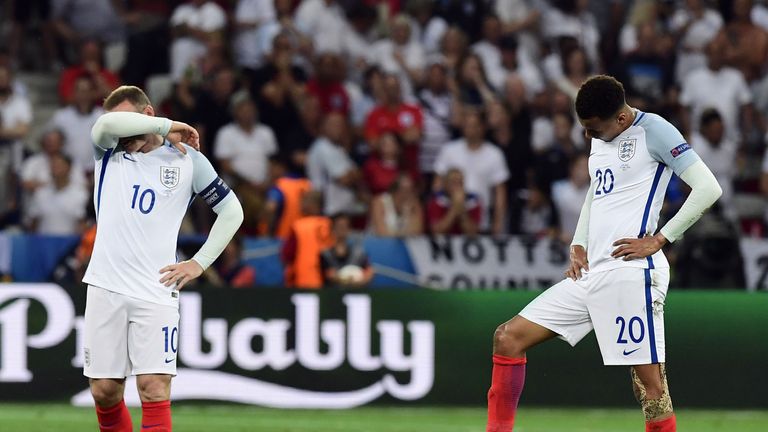 Hodgson, appointed as England manager prior to Euro 2012, announced his decision to step down from his role immediately after the defeat, as well as confirming assistant managers Ray Lewington and Gary Neville would also leave.
"I'm extremely disappointed, of course, about tonight's result and ultimately our exit from the competition," Hodgson said.
"We haven't progressed as far as I thought we were capable of, and that's obviously not acceptable. I am actually proud of the work that my coaching staff and I have achieved in our time at the helm with England.
"The transition from a squad whose average was 30 to now being the youngest in the tournament is both remarkable and exciting for the future of English football.
"I would have loved to stay on for another two years, however I am pragmatic and know that we are in the results business. My contract was always up after the Euros, so now is the time for someone else to oversee the progress of this young, hungry and talented group of players.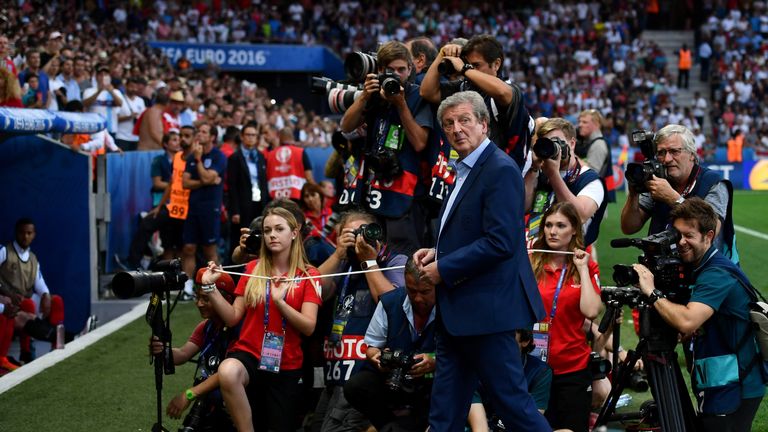 "They've been fantastic and done everything asked of them. When I arrived I was told that players didn't turn up to play for their country or would pull out at the last minute. But I have not seen any of that. Their commitment has been unquestionable."
The 68-year-old had been in charge for four years after replacing Italian Fabio Capello. He paid tribute to Neville and Lewington, as well as the support staff, players, the FA and the fans.
He added: "It's been a fantastic journey these four years and it's one I'll look back on with pride.
"I would like to thank the media for the support that you've given me. I'm sorry it's had to end this way with another exit from a tournament but these things happen.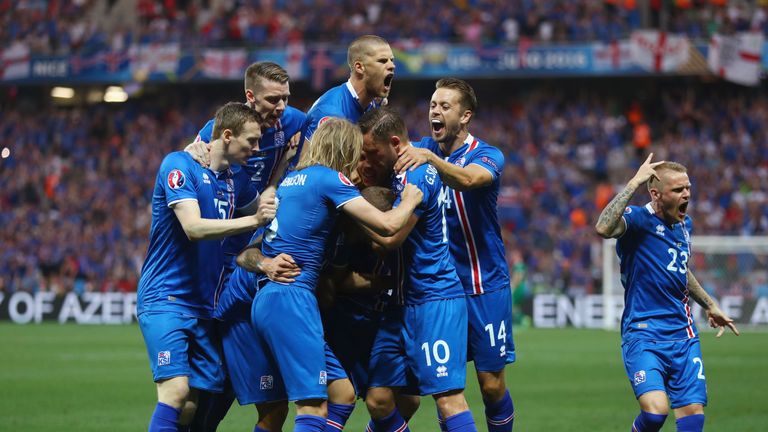 "All I can do is wish everybody all the very best and hope that you will still be able to see an England team in a final of a major tournament very soon. We've been unable to deliver."
Sky Sports chief football reporter Nick Collins, in France covering Euro 2016, said: "Hodgson knew to get that contract extension he had to prove they had made progress.
"10 out of 10 in Euro qualifying was good but it was a weak group. The World Cup was a shocker and this was his chance to show they were improving. But England have once again failed to deliver. 
"This was a huge opportunity to prove they have the bottle and desire but yet again they have come up short."
Regarding Hodgson's potential successor, Collins added: "In an ideal world the FA would like to appoint from within to show their system is working and they may start their search with Gareth Southgate." 
In a statement, the FA expressed their unhappiness with the result and team's early exit.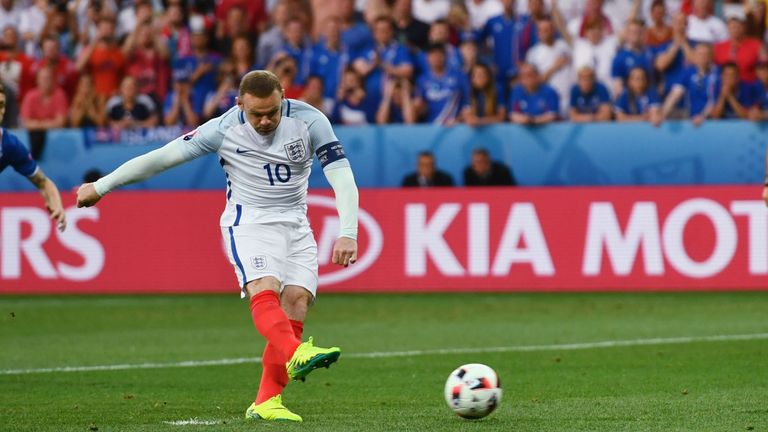 It read: "Like the nation, we are disappointed to lose this evening and that our run in Euro 2016 has come to a premature end.
"We had high hopes of progressing through to the latter stages of the competition and accept that we have not met our own expectations or those of the country.
"We back Roy Hodgson's decision to step down as England manager and will discuss next steps imminently.  For now, we congratulate Iceland for reaching the quarter-final and wish them well against France at the weekend.
"Finally, our sincere thanks go to the travelling fans for their incredible support tonight and to everyone back home for getting behind the team."