In a frantic and unpredictable Premier League title race, Arsenal have a chance to mount a serious challenge for the crown, says Jamie Redknapp.
It has been such an unpredictable season so far. I said at the start of the year that there are seven or eight runners in the Premier League title race and I've not changed my mind. It's very difficult to call, but Arsenal are definitely one of them.
They look stronger. They have real game-changers in Alexis Sanchez and Mesut Ozil, and Olivier Giroud is looking like a good option off the bench.
The defence looks better than it's ever looked, too. It was difficult to see them winning the league with Per Mertesacker in the team, but Laurent Koscielny and Shkodran Mustafi look like the real deal.
Yes, the last few weeks have been tricky for Arsene Wenger's side, but things change so quickly in this league. You only have to look at Manchester City. People were saying they could be the new Invincibles earlier this season, but it doesn't work like that. It's going to be a war of attrition.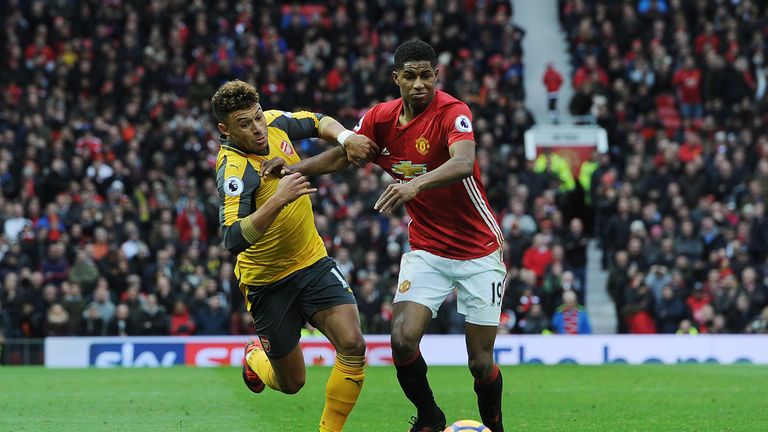 Some people said Arsenal had to beat Manchester United at Old Trafford to prove themselves, but I didn't subscribe to that. They didn't play well, but that ground has been like a graveyard for them over the years. The main thing was to avoid getting beaten, and that's what they did.
With that late header from Giroud, it will have felt like a win. Believe me, I've been in the same situation myself. It doesn't matter how badly you have played, if you can nick a draw with a late goal it means a lot.
There are always questions about Arsenal's character, and in many ways they remind me of the Liverpool team I used to play in. When the going got tough, people always used to ask if we could handle it. It's the same now with Arsenal, but that late equaliser at Old Trafford will have done them a lot of good.


The two big dangers in the title race are Chelsea and Liverpool. You don't normally get two sides that good who aren't in the Champions League, and this year we have seen all the Champions League teams struggle after their European games. Chelsea and Liverpool are such a threat because they can be fresh every week.
Arsenal have drawn their last two Premier League games after playing in the Champions League, which makes it all the more important to take the three points against Bournemouth on Sunday.
Bournemouth will try to make it difficult for them like Middlesbrough did at the Emirates Stadium a few weeks ago, but they will open up and that might just suit Arsenal. It's in their nature to attack. Jack Wilshere won't be playing but they still have the likes of Jordan Ibe and Callum Wilson.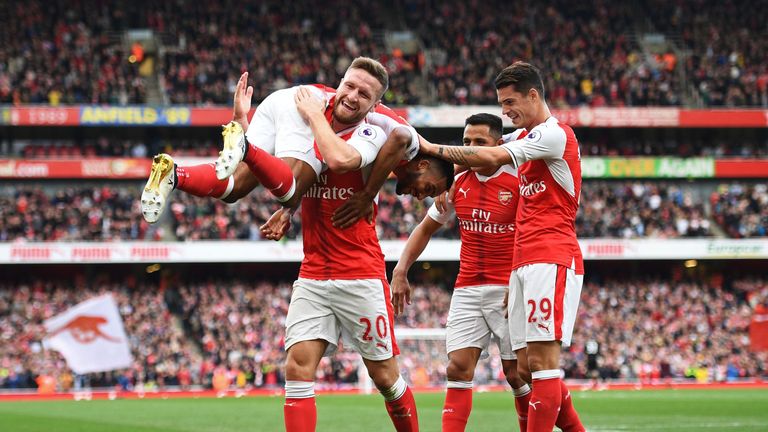 It will be a difficult afternoon for Arsenal, who have midfield issues of their own. One player they sorely miss is Santi Cazorla. He's one of my favourite players in the league. I love watching him play and when he's not there they are a different team. He offers so much skill and guile.
Maybe Granit Xhaka will get another chance. I was staggered that he wasn't included against United. When you pay £30-odd million for a midfielder, surely that's the kind of game you want him to play? Wenger might look back at that and think it was a mistake, but the sooner Cazorla is back the better.
It will be interesting to see Eddie Howe in the away dugout. Eddie's career has just taken off. He is the best young manager in the country without a doubt. I think Bournemouth is the right place for him at the moment, but I can definitely see him at a club like Arsenal in the future.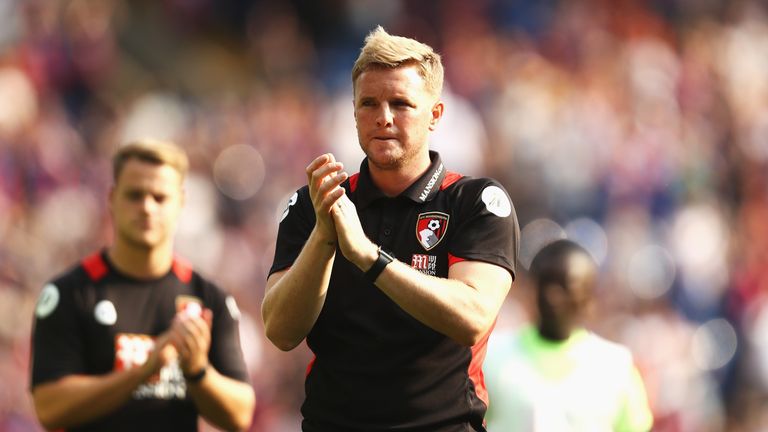 One questions is whether he could handle working with big-name players, but I don't see that being a problem. He was able to attract Wilshere to the club, and if he can get Bournemouth playing good football and improving all the time, then you can imagine what he could do for Arsenal.
I'm really looking forward to this one. Arsenal have the extra quality and I think they will win, but Bournemouth pose a real threat and I think it will be a narrow game. It's a good test for Wenger's players. They will be going for three points to build on their draw at Old Trafford and keep up their title challenge. 

Upgrade to Sky Sports now and get 12 months half price. Hurry, offer ends December 4!