In the latest Super 6 Class of '92 diary, Gary Neville discusses the implications of Philippe Coutinho leaving Liverpool, Jesse Lingard's emergence and criticism of Paul Pogba.
Keeping Coutinho
I have been tweaking the tail of the tiger with my tweets to Jamie Carragher about the Philippe Coutinho situation and actually agree with his suggestions that Liverpool should do a deal with Barcelona for the summer.
To have turned down a bid in the summer and then lose him now would be madness. You're always likely to lose a player when Barcelona or Real Madrid come calling. There's an inevitability of him leaving but they need to say 'give us time'.
To lose him now could have a terrible impact on their season. Liverpool are too big a football club to let one player mess them around.
To be fair, I wouldn't say they won't make the top four if he goes, but the impact off the pitch and in the dressing room - along with a loss of skill on the pitch - will be huge.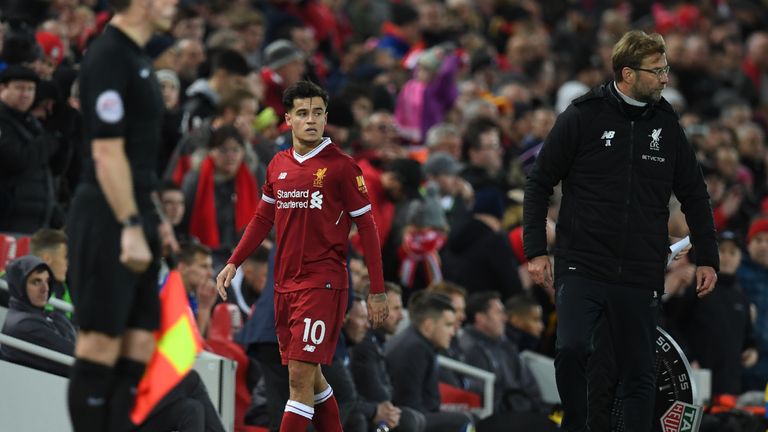 There's also their troubles with breaking down deep-lying defences, which was clear when you looked at the Everton game when they left him on the bench.
It also just sends completely the wrong message and I agree with Jamie: there will be a two-tier impact if they let him go now.
Lethal Lingard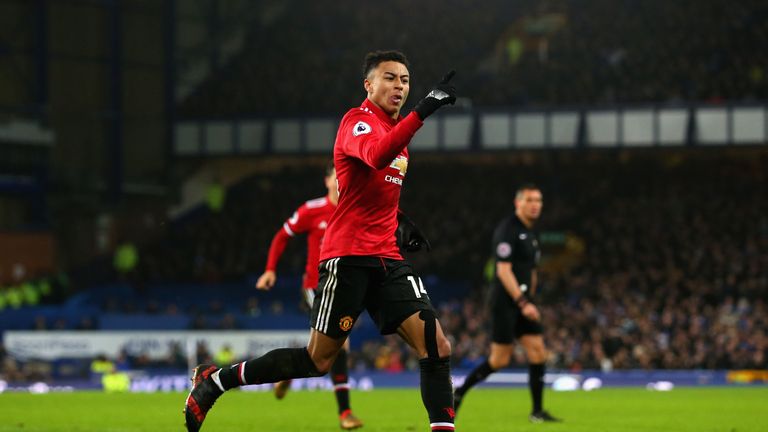 On the subject of key players, Jesse Lingard's improvement has shown he has everything you want from a Manchester United player.
Not in terms of skills necessarily but in terms of passion, commitment and loving the badge. Those are the most important characteristics for United players. Those players will always deliver more.
United is a big place to play and you have to have the desire and resilience. I've heard people challenge him, saying he's not good enough, saying get Henrikh Mkhitaryan in, get Anthony Martial in. No, let's get Lingard in because he has all of the characteristics you want.
People are viewing this period as a difficult period but he, Antonio Valencia and Ashley Young are shining like lights because they've got the underbelly and fight.
What fans want is loyalty and care for the shirt and that is such an important characteristic. It shouldn't be underestimated what that has been to United since the '90s.
Sensitive subjects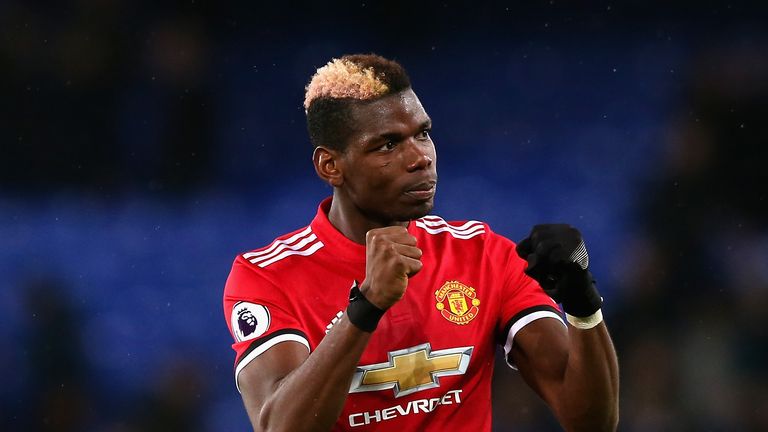 Jose Mourinho has been defending Paul Pogba from his critics this week. One thing we have seen a lot more of is managers and players responding to things out of their control and I actually find it quite funny. Everybody is a bit sensitive and touchy these days.
When somebody pays £90m for you then you're going to be criticised. When you play for Manchester United you also get a lot of praise, fame and fortune, so for my part it is just part of the career of a footballer.
I remember Tony Adams saying to me early in my career that over your career of 18-20 years you are going to get praise and criticism in the media, but not to listen to either. You're going to have highs and lows and I have no idea why managers pay any attention to what is said on TV.
The worst thing is being ignored. If you are being talked about it means you are doing something right. Pogba has the right character and personality to play for Manchester United.
I liked him on the left against Everton and I liked him there against Burnley when he was putting balls into the box with his right foot and United had 24 shots. I think he's been good this season and he is a massive loss when he's out, so it is just about delivering in the big matches, which will come because he's still young.
Managerial transfer window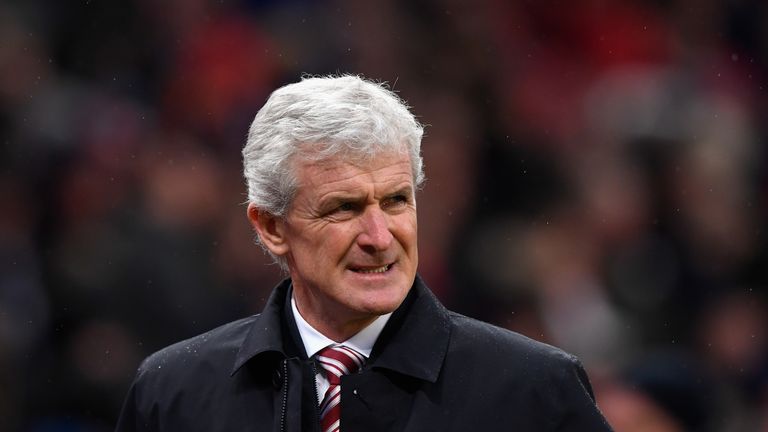 I'm glad Stoke have not sacked Mark Hughes and I hope they persist with him as he's a man who has done a good job. They aren't as trigger-happy as other clubs and that is probably why he went there.
All managers are going to go through difficult periods and there has to be some sort of sense brought back as they are getting sacked all too easily.
I do think there should be a window where you can change managers and outside the window you can only use coaches who are currently within the club.
The problem is the fear related to finances is such that decisions are being made purely on whether a club is going to lose money rather than for the good of the long term.
The likes of West Brom and Burnley came up the right way, not overstretching themselves, but other managers are ignoring youth because they are so worried about short-term results and it is a viscous cycle.
Salford's struggles
Salford have gone through a difficult period with one point from our three games over the festive period.
I was at the 3-2 defeat to FC United on Boxing Day and discipline cost us again. With another red card in the previous defeat at Chorley we've had five sendings-off now this season.
We then looked open defensively in the 2-2 draw on New Year's Day and conceding seven goals in three games isn't good enough. We're only the ninth highest scorers in the National League North so our impressive defensive record was covering for our lack of goals.
Our next eight games are going to be pivotal with four tough away games, starting at Stockport and then going to Darlington, Brackley and York. However, if you handed us this situation at the start of the season we'd be excited going into this crucial period, so now is time to reset.
There were times at United where we struggled and Sir Alex Ferguson always turned to his tried and tested and this is the period where we need to turn to our big players and ask them to step up.
Man City 2-1 Burnley
Newcastle 1-2 Luton
Watford 2-0 Bristol City
Wolves 3-2 Swansea
Bournemouth 2-1 Wigan
Fulham 1-1 Southampton