Juventus want Pep Guardiola or Mauricio Pochettino, not Maurizio Sarri, says Adam Digby
Last Updated: 31/05/19 6:52pm
Juventus want either Pep Guardiola or Mauricio Pochettino as their new head coach, and only see Maurizio Sarri as a fall-back option, according to Italian football expert Adam Digby.
Massimiliano Allegri left the Turin side earlier this month after winning five successive Serie A titles, and Sky in Italy understand Chelsea boss Sarri is their first choice to replace his fellow Italian.
However, when asked on Sky Sports News whether he thinks Sarri will join Juve this summer, Digby said: "I really don't. Juve see him almost like a fall-back.
"They're looking at Pep Guardiola and we know they're looking at Mauricio Pochettino. They're still trying to target one of those two, but keeping Maurizio Sarri as a fall-back option.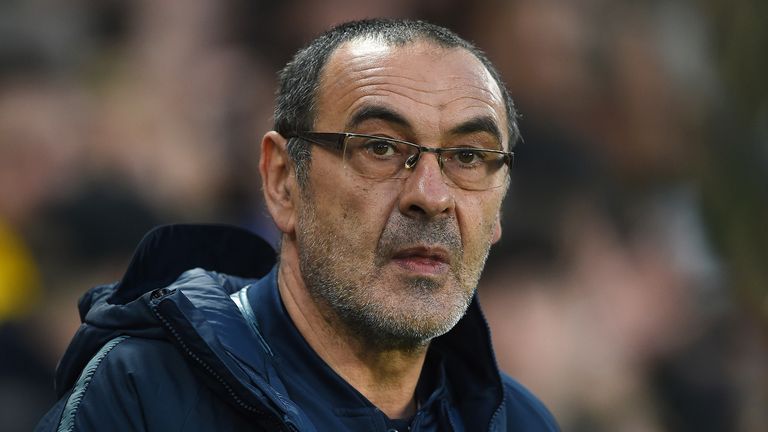 "I think that's why the issue of Sarri's compensation and getting out of his contract at Chelsea is taking so long; because Juve are not stood there saying, 'OK, we'll just pay it and have this manager'.
"They would like to have him in case, but they're not going to pay money up front because they might get the man that they actually want."
While Digby does not believe Sarri is top of Juve's managerial wishlist, he believes the 60-year-old has done an impressive job during his first season at Chelsea.
"It's fantastic. The one thing that you need to look at when you're analysing that is the fact that, of all his seasons at Napoli, his first season was the worst. It only gets better from there," said Digby.
"Every season with Napoli he set a new record points total. Seeing how long his methods take to get embedded into the team, I think you only see the gradual improvement as that goes along.
"I think we saw hints of that on Wednesday night in the Europa League final. It looks as though things have finally clicked for those players.
"Finishing third and winning the Europa League - that's a fantastic season in anyone's book. If he were to lose his job, I think that would be a really bad move from a Chelsea point of view."
'Allegri could make Premier League move'
While he believes Juve want to take Guardiola or Pochettino to Serie A, Digby says Allegri could be making the opposite move.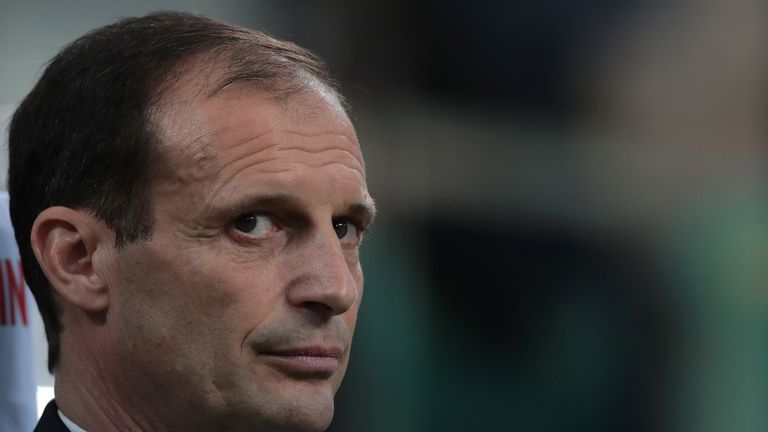 Asked whether the six-time Serie A title winner could soon be plying his trade in the Premier League, he said: "I think he absolutely could. I've spoken to him many times, his English is fantastic. He hides it quite well, but he really has been working on that.
"He's made no secret of his admiration for English football, or of the fact that he'd like a different challenge away from Italy. He's won the league with AC Milan, he's won the league five times with Juventus, he's got to two Champions League finals.
"I think a move to the Premier League would suit him and I think it would suit some Premier League clubs as well."
'Dybala move is for the best'
Digby says Paulo Dybala could follow his former manager Allegri towards the Juventus exit, explaining the forward has been marginalised by the arrival of Cristiano Ronaldo.
"A number of Juve players, most notably Federico Bernardeschi, have spoken about the difficulty of playing in the shadow of Cristiano Ronaldo," said Digby.
"Dybala's the one who's been affected by that more than anybody else. He's really struggled to fit into a team that's built around Cristiano Ronaldo, rather than him as it was in years past.
"With Ronaldo you're pressed into playing 4-3-3, which only really leaves the right-wing role, and Dybala doesn't suit that. No matter who comes in as a manager, that isn't really going to change.
"I think for him and for Juve, a change of scenery is probably best."
Conte to bring Lukaku, Sanchez to Inter?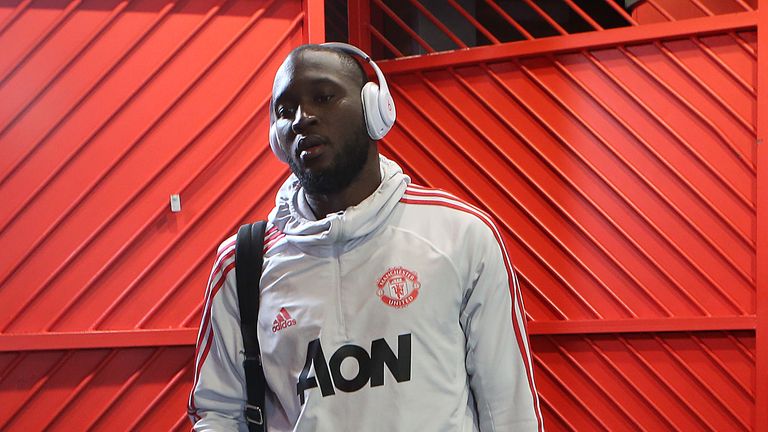 Digby believes Romelu Lukaku and Alexis Sanchez would both fit in well at Inter Milan under new their manager Conte and would be ideal replacements for Mauro Icardi and Ivan Perisic, who could be on the way out of the Serie A club this summer.
He told the Transfer Talk podcast: "We've seen Conte wanted to get Lukaku back when he was at Chelsea didn't he," he said. "It's just a perfect fit. He plays exactly the way that Conte wants to play.
"Moses too is full of energy and will get the job done. He's going to fit straight into the system and again plays how Conte wants to play. Mauro Icardi will probably move on this summer."
"Their defence is pretty sound. Brozovic was one of the best midfielders in Serie A last season. If Perisic moves they will probably need to sign somebody for the wing in the summer.
"They are quite light after that. Perisic would fit into the Premier League. He's strong, he's fast and he's intelligent. He has an eye for goal and he could fit into any system as a winger. He's a player they can move on and make a profit from.
"For all of Sanchez's flaws at Manchester United he is a player that he could fit in with that. That 3-5-2 with Conte with Lukaku and Sanchez up front would make sense.
"They are players with a chip on their shoulder and something to prove and it fits perfectly with the way that Conte likes to approach matches."
Listen to the Transfer Talk podcast
Host Jo Wilson is joined in the studio by Sky Sports News' midlands reporter Rob Dorsett and Digby to discuss all the major transfer stories as the window hots up.
The panel discuss whether Napoli centre-back Kalidou Koulibaly is worth £100m and take a look at which Premier League club he could be heading to this summer.
Adam explains why Conte will be a success at Inter Milan and talks about the two Manchester United players that could be following the former Chelsea boss to the San Siro this summer.
Sky Sports News' north east reporter Keith Downie is also on call to offer an update on the proposed takeover of Newcastle by Dubai-based billionaire Sheikh Khaled bin Zayed and how it impacts the future of Rafa Benitez.
South American football expert Tim Vickery popped in to explain why he thinks reported Tottenham target Giovani Lo Celso could be the perfect replacement for Christian Eriksen.
Frank Lampard's future at Derby is also up for discussion as Rob gives an update on all the latest ongoings in the Midlands, including Leicester and Wolves' approach to the transfer window.
Follow the Summer Transfer Window on Sky Sports
As well as keeping an eye on Sky Sports News, make sure you don't miss a thing with our dedicated Transfer Centre blog.
There's also the return of the Transfer Talk Podcast, the daily UK, Regional and European Paper Talk, plus features across SkySports.com and the Sky Sports App.