Jurgen Klopp could not contain his joy as Liverpool scored a 96th-minute winner against Everton in the Merseyside derby on Sunday – but did his celebrations go too far?
Divock Origi's late goal sparked jubilant scenes among home supporters, with Klopp getting in on the occasion by sprinting from his technical area onto the pitch to embrace Reds goalkeeper Alisson.
Klopp has now been charged with misconduct by the Football Association for his celebrations.
The German apologised to opposite number Marco Silva after the Super Sunday game but admitted: "I couldn't stop myself". Sky Sports pundits Graeme Souness and David Weir defended Klopp's passionate response to the dramatic winner, while Danny Mills called it "disrespectful".
But what do other Premier League managers think about the celebrations? Did Klopp go too far? Read what his fellow bosses had to say below…
Pep Guardiola
"I did it against Southampton. There are a lot of emotions in those moments. I know when I did it I was not happy to do it. I can understand Marco Silva, but sometimes it is what it is. It is an emotional game, the last minute and everything happening in the mind and your heart and your body. Sometimes you can do that. I talk for myself, you have to be respectful.
"When you win it is personality, when you lose it is a lack of respect. You judge after it happens. When you do these things when you lose you are impolite, you are a bad guy, you are not correct. When you win everything is acceptable. We live in a world where we judge the winners and make a lot of big compliments only because you win."
David Wagner
"To score the winner in a very tight game, such a lucky winner, then it comes over you.
"I can understand it, and honestly not because he's my friend and I like him, I would understand it for every manager on this level and in these circumstances.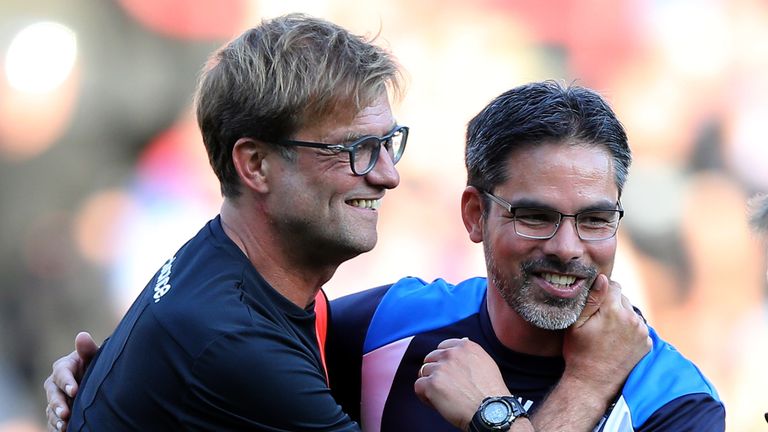 "To have emotions and feelings like this, it's not often that this happens in football."
Neil Warnock
"I thought it was lovely. He said he apologised to Silva and Silva says he didn't! It is good. As long as when the whistle goes you shake the manager's hand - that is important. There are rules and regulations, I'm sure he will get disciplined.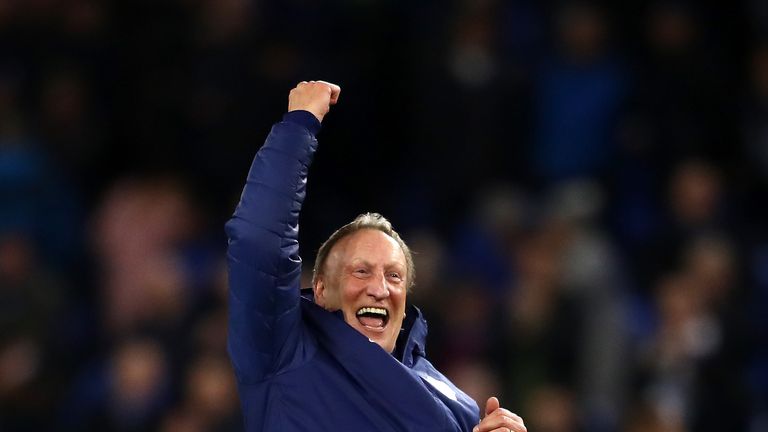 "There is no excuse for celebrating such a wonderful goal in the 96th minute, because people who make the regulations have no idea about emotion. That is the problem, there are no rules for emotion. It doesn't come into consideration. I wouldn't be surprised if he gets a charge. If it had been me or anybody else we would get one. I think those moments, you can't legislate for them.
"I remember seeing [Jose] Mourinho at Porto sprinting down the touchline on his trousers. It's moments like that - I could have done that the other night quite easily. It is such an emotional game and there are moments…. they never looked like scoring to me and then they get a freak goal like that.
"I just thought thank goodness I'm not in the Everton dressing room after that, because they'd given absolutely everything. It's such a cruel game. But you have to think about yourself as a manager."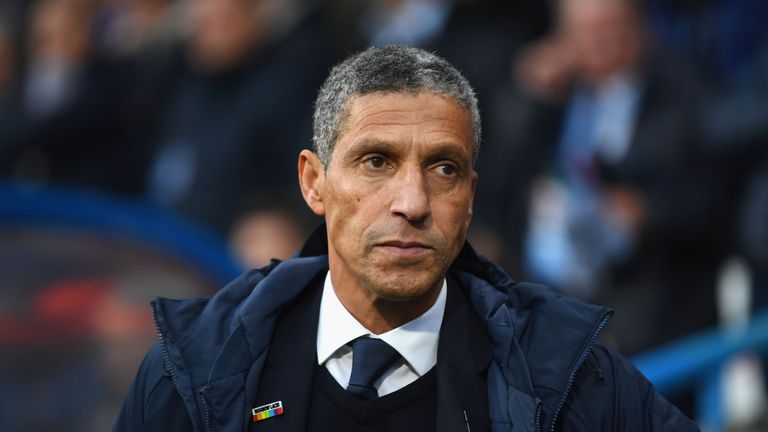 Chris Hughton
"It's the emotions of the game. Jurgen is a very emotional coach and these things happen for that exact reason, last minute of a game and probably you've got to listen to what Jurgen said afterwards which was he almost had no control over what he did.
"That's the emotions of the game. Every coach and every manager is different in how they will react and do things. You can get caught up in the emotions of a game. I think particularly yesterday's example, it is the very last minute of a very big derby game, very tense, which I thought was very even.
"These are the emotions of the game but for the large part you have to try and control them. But there are always going to be those moments in the game, and timings of a game where you react a little bit differently to perhaps what the norm would be."
Roy Hodgson
"I think the obvious things I'm sure are being said, it's a heat of the moment thing. I'm not sure anything was planned on Jurgen Klopp's part but of course it can be seen as disrespectful to the opposing manager and I'm sure that's the way it was felt.
"But I won't be doing it anyway because I can't run that fast anyway."
Javi Gracia
"All of us [as managers] are different. In this case I would prefer the players to come to me than I go to them. But you never know the reaction you are going to have in that moment. I try to stay in my space but you never know."