Marco Silva says Jurgen Klopp should not be punished for derby celebrations
By Andrew Dickson
Last Updated: 04/12/18 3:39pm
Marco Silva believes Jurgen Klopp should not have been punished for his celebrations after Liverpool's derby winner against his Everton team on Sunday.
The Anfield boss has accepted a Football Association charge of misconduct after he ran to the centre circle in the aftermath of Divock Origi's 96th-minute goal which secured a 1-0 victory.
Silva, however, is magnanimous in defeat and feels the action taken against Klopp was harsh because his reaction reflects the passion of the game.
He said: "In that moment I didn't see what Jurgen did. Of course, it's a moment of happiness for him and not for me.
"Now I've seen it and for me it's not a matter. It's the emotion of the game, it's a normal situation. He's celebrating.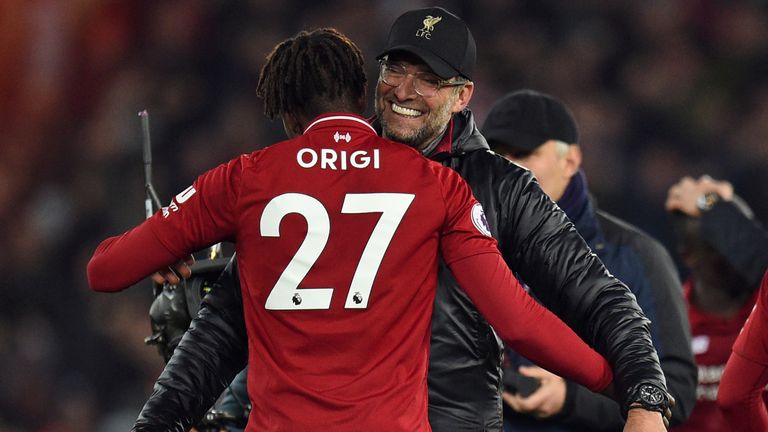 "It's not something he has planned, for sure. I don't know if we had scored in that moment what my reaction would be.
"I don't know if I would have gone to Jordan (Pickford), if I would have gone to our fans or if I would have stayed in the same position. It's something I could never tell you.
"If you ask me, I think he shouldn't (have been fined) but the FA has to decide what the rules are.
"In that moment, the coach or manager cannot be thinking of fines or not. It's the moment where it's possible to celebrate.
"Some will go one way, others will go the other way. Players celebrating with the fans, some of them taking their shirts off, Klopp or myself or the others celebrating with the fans or with one player.
"I think it's part of the game and is something you can't stop. It's really important as well, even if sometimes you get fined, this passion in the game."
Liverpool's goal came via a goalkeeping error from Everton's Pickford, who misjudged Virgil van Dijk's sliced ball into the air.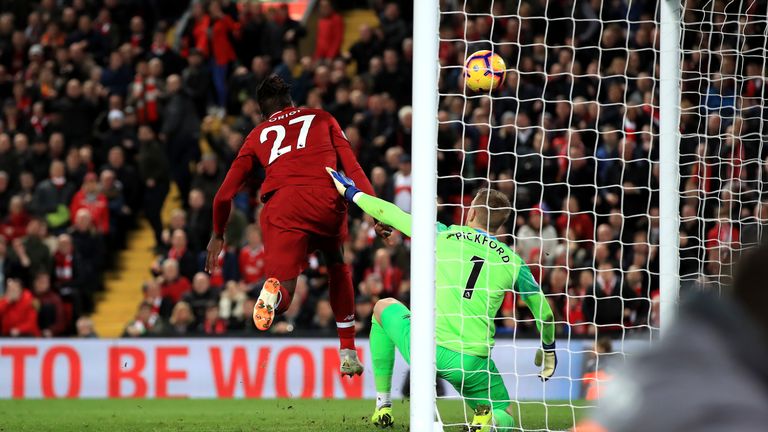 As it dropped down, the England international tried to guide it over the bar but instead it bounced twice off the top of the upright but Origi headed the rebound in.
Silva has sympathy for Pickford and has backed him to recover from the mistake, adding: "He's been working normally.
"Jordan is a very good goalkeeper. He gave us many, many things in the past, and I'm sure in the future he'll keep giving us good things as well.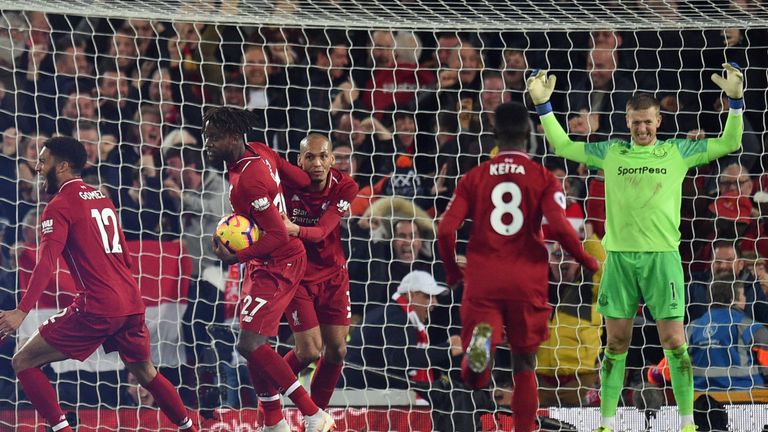 "We talked about the match, we analysed the match as well but now we are preparing for the next game. That one is past. Everything in football is a good moment to make things good.
"Now is the moment for him to feel the support of all of us. I already did, I keep doing. He's a professional. He knows how football is.
"When he saves some penalties, everyone is happy with him and it's fantastic. Now something that's not normal in football has already passed and he has to look forward."