Kieran Trippier set to miss Tottenham's Champions League game with Barcelona
Last Updated: 07/12/18 10:40pm
Kieran Trippier is expected to miss Tottenham's crucial Champions League trip to Barcelona after his groin injury flared up again.
The England defender made his first Spurs appearance in almost a month in Wednesday's 3-1 win over Southampton, only to limp off with three minutes remaining.
That injury setback saw Trippier ruled out of Tottenham's Premier League game at Leicester on Saturday and manager Mauricio Pochettino also expects him to miss Tuesday's visit to the Nou Camp.
"I don't know [for Barcelona]," said Pochettino. "After he came off Wednesday, first of all we are creating a plan for him to help him improve.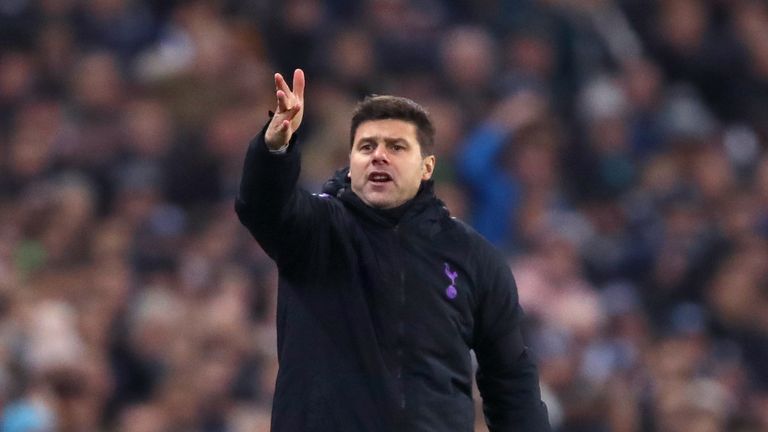 He cannot cope with 90 minutes and that is why we cannot make another mistake.
Mauricio Pochettino on Kieran Trippier
"If we apply common sense it is difficult to play on Saturday when you come off - 48 or 72 hours is not common sense.
"I don't believe he is going to be available for Barcelona. We are going to assess him and we will see what happens.
"To be training and resting with a plan to improve his problem, he cannot cope with 90 minutes and that is why we cannot make another mistake.
"We need to be sure the next time we think about playing him. It is important to be right, and to help him."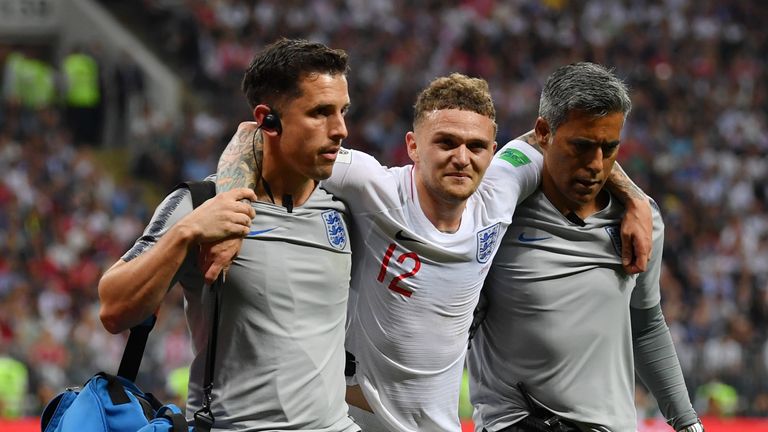 Pochettino reiterated his belief that Trippier's groin problems stem from the World Cup when he was unable to finish England's semi-final loss to Croatia - leaving England with 10 men as they used all their substitutes - yet played the full 90 minutes in England's third-place play-off defeat to Belgium three days later.
"When you come off, and you leave with your with one player less, because all the changes were used, it is because you are in a problem, no?" said Pochettino.
"Because you are playing the [third-place] final and semi-final. Three days to be allowed to play is a little bit weird. In our opinion, for me a player that asked to come off the pitch, it's common sense that it's impossible to play because something is wrong.
"I told you the problem started there for him. We gave him rest, more time for recovery. He didn't start the new season at Newcastle and after the first game, the Champions League against Inter I explained the cows and trains. Remember that metaphor?
"The question was, 'why, why, why?', and look, the people and you need to trust in our assessment and our decision because we always try to do the best for the player.
"We are always thinking in the same way because our priority is to help the player and provide the best platform for them to perform."
While frustrated with England's handling of Trippier, Pochettino says there is no issue between Tottenham and the national team.
"I don't need to [speak to England]," he said. "They know how clear we are after six years working in England.
"We are the first that are interested in the national team, we feel part of the success of the English national team.
"We are always open to help the coaching staff and of course the manager, and we have a very good relationship, very open, very honest, very clear.
"We know we share our decisions and how we see things. [There is] no problem, always it's about to be positive in all situations, to help us of course and also the national team, to have the best players ready to compete and win games."