Coronavirus: Rangers' Europa League tie away at Bayer Leverkusen to be played without fans
Steven Gerrard "not delighted" about playing behind closed doors; first leg at Ibrox on Thursday still set to go ahead with supporters present
By Joe Tanner
Last Updated: 11/03/20 7:46pm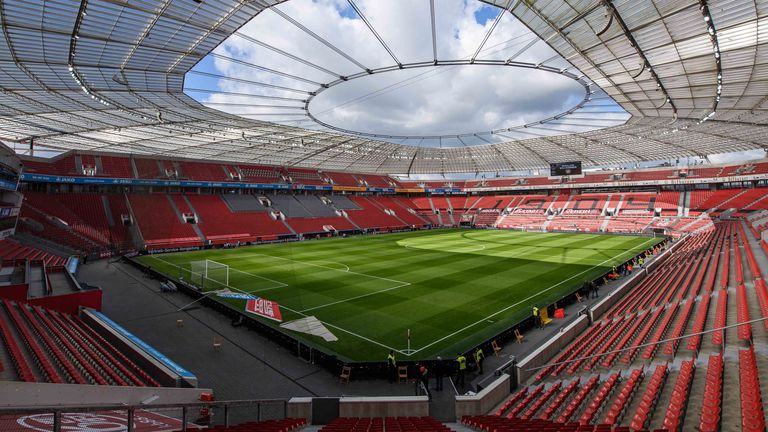 UEFA has confirmed that Rangers' Europa League last-16 second leg away at Bayer Leverkusen on March 19 will be played behind closed doors due to the coronavirus.
The first leg at Ibrox on Thursday is still going ahead as planned, with ticket holders being allowed in to watch the game.
A statement from Rangers read: "Rangers has now received official confirmation from both UEFA and Bayer Leverkusen that the return leg of our Europa League round of 16 tie will be played behind closed doors in Leverkusen's BayArena next Thursday, March 19.
"Rangers regrets that supporters will have made travel arrangements but warnings and advice about coronavirus must be followed.
"The German authorities believe this is the correct course of action and Rangers respects their decision not to allow fans into the stadium."
Leverkusen is situated in the North-Rhine Westphalia region of Germany, which has the highest number of recorded cases of the outbreak in the country.
Germany has so far reported over 1,200 cases of coronavirus, with three confirmed deaths. Their health minister Jens Spahn has called for social gatherings of over 1,000 people in the north-Rhine Westphalia region to be cancelled.
The Bundesliga has confirmed a large number of matches will be played behind closed doors across the top two divisions.
Hannover 96 defender Timo Hubers was the first player to have tested positive for coronavirus in Germany, and the 23-year-old is in quarantine, following the diagnosis.
Meanwhile, Neil Doncaster, the chief executive of the Scottish Professional Football League, said last week that the outbreak could make completing the season very difficult.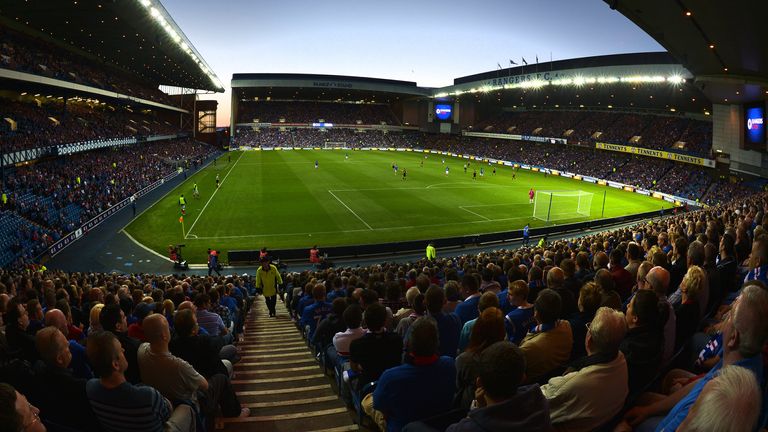 Prior to the first leg at Ibrox on Thursday, Rangers boss Steven Gerrard admitted he was not thrilled about the prospect of playing without fans at the BayArena next week.
"I'm not delighted about it, that's for sure," Gerrard said.
"Football is all about atmospheres and supporters and people getting the opportunity to go follow their team, especially when you're at this stage of a competition.
"I know how excited our own supporters are. For both clubs, it's not an ideal situation but it is what it is. We've all got to follow the experts in this situation and do what we're told."
Elsewhere in the Europa League, Manchester United's clash away at Austrian side LASK is going ahead behind closed doors on Thursday, while Wolves' appeal to UEFA for their last-16 tie versus Olympiakos to be postponed was rejected by European football's governing body.
Roma's tie away at Sevilla and Inter's home match against Getafe have both been postponed.
'Playing behind closed doors is wrong'
On the decision to play next week's second leg behind closed doors, Bayer Leverkusen boss Peter Bosz claims it is unfair as well and devalues the competition.
"What's happening in Europe is strange. Next week we play without fans, it's wrong," Bosz said.
"We are professional football clubs, we play for the fans. I don't understand the decision but I'm not the president of UEFA.
"We are looking forward to tomorrow more because we're playing in front of fans (at Ibrox).
"It gives Rangers the advantage, absolutely. They have fans tomorrow, we have none next week. It de-values the competition playing behind closed doors. It's strange.
"I'd prefer the match to be postponed rather than play without fans. But I don't know where it's going, where do you stop postponing, when does it end? If the fans aren't there it doesn't seem or feel right.
"Will it be difficult to motivate players? To be honest I don't know, I watched Juventus last week.
"You could hear everyone in the stadium saying different things and I'm not used to it.
"I'm not seeing anything different in Düsseldorf. Nothing in the street, nobody wearing masks. It's normal over there, but yet this strange decision."