Stephen Kenny cannot wait to make his mark within the Republic of Ireland setup as he aims to "nurture, develop and inspire" the next generation of Irish players.
Kenny was unveiled as Ireland's U21s manager at a press conference at Dublin's Aviva Stadium on Monday after leaving his post as manager of League of Ireland side Dundalk at the weekend.
The 47-year-old will succeed newly-appointed boss Mick McCarthy as Ireland national team manager in August 2020 and Kenny is keen to learn from him over the next two years.
"For the future of Irish football - I am now a part of that," he said.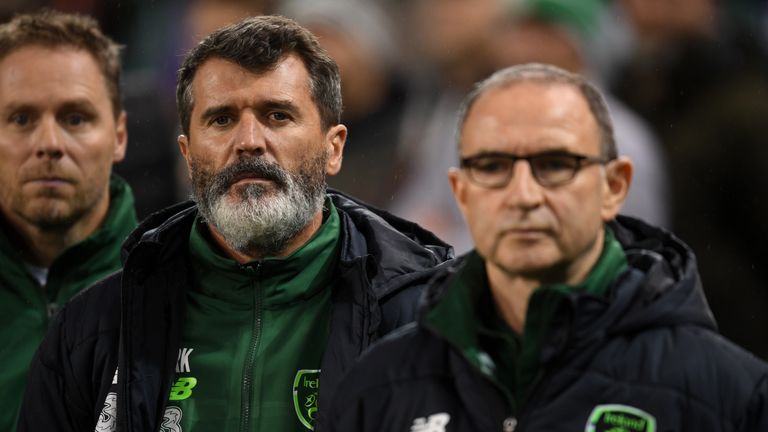 "My role is to assist and support all of the other managers and to nurture and develop and inspire the new generation of Irish players for the future of Irish football. That makes this a very exciting period for everyone.
"It's just a huge privilege to be named U21 international manager, and to be here for the next four years really, and beyond I hope, and certainly it's a huge honour.
"Everything was finalised on Saturday. A week ago I could not have envisaged this - of course not - but it's an arrangement I am perfectly happy with. I am delighted. It's a great opportunity and one that I'll work extremely hard to do justice."
Kenny says he is focused purely on helping bring players through from Ireland's young sides to the U21 setup but he remains keen for Ireland's seniors to qualify for the 2020 European Championships, which he says would be a win-win situation for everyone.
"Mick has got great experience, captain and manager I can only learn from him in the interim period," he said.
"It's already been decided [that I will be taking over next August]. But if Mick gets Ireland to the Euros and performs well I will be absolutely delighted. It would be a great scenario to have because you are taking over a team playing with confidence.
"It would be great for Mick as well because it would be a massive achievement for him to do that again. His stock would be really high and it would be great for him, and great for the country, and that would only be good news."
Kenny is one of the most successful managers in League of Ireland history, winning four titles with Dundalk in the last five seasons.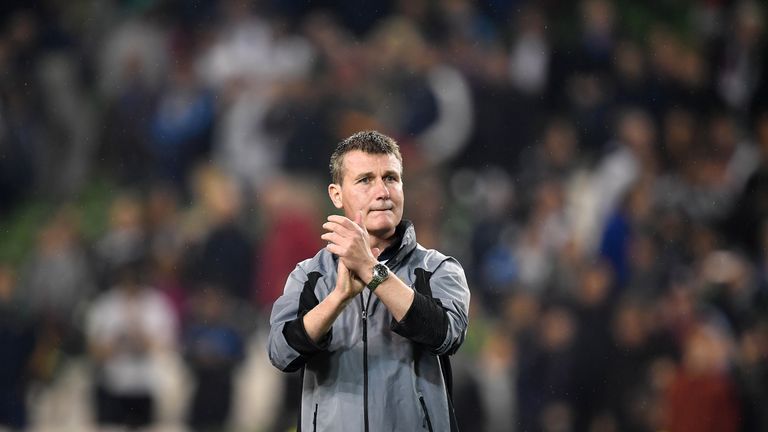 The former Dunfermline boss is proud of what he achieved at Oriel Park and said he would not have contemplated leaving unless an opportunity presented itself that was too good to resist.
"It was a real wrench to leave Dundalk Football Club because we had unprecedented success there and the players and staff were amazing to work with," he said.
"I had a tremendous bond with everyone at the football club and the whole town really. It was a unique period in Irish football history and it was a privilege to be a part of that.
"I was reluctant to leave that to go anywhere. To leave that it would have had to have been something special and this is something special, it doesn't get more special than this. This is an absolutely fantastic opportunity and one that you just cannot turn down/ I am thrilled to be here."