Paul Merson is back with his latest round of Premier League predictions for this weekend.
Early pace-setters Liverpool travel to the King Power Stadium on Saturday to take on Leicester, live on Sky Sports from 11.30am, before five 3pm kick-offs.
On Renault Super Sunday, Arsenal face a Cardiff side who have not scored - or conceded - in two games, and Watford meet Tottenham at Vicarage Road, with both matches live on Sky Sports.
Manchester United, who have lost two of their opening three Premier League games, are also in action on Sunday as they travel to Burnley.
Here's how Merse is calling this week's games...
Leicester v Liverpool (Saturday from 11.30am live on Sky Sports Premier League)
I can't see anything but a Liverpool win. There's no [Jamie] Vardy for Leicester, who had a great result at Southampton, but this Liverpool team has so much going forward. You look at that front three Manchester City had at Wolves on Saturday - Liverpool beat them last season (4-3 at Anfield in January).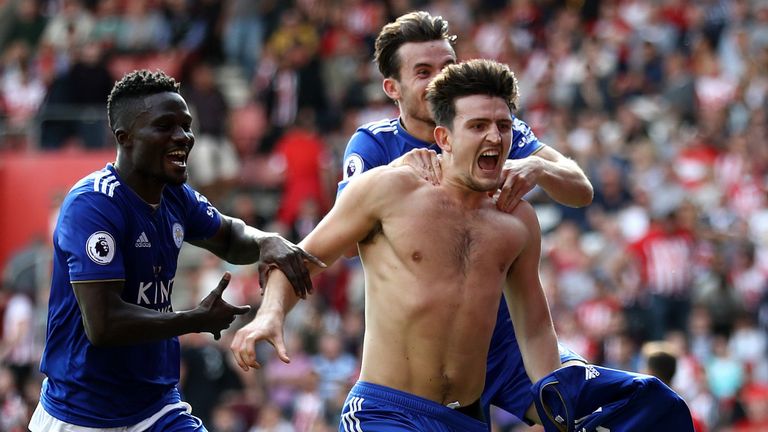 PAUL PREDICTS: 0-3 (17/2 with Sky Bet)
Cardiff v Arsenal (Sunday from 12.30pm live on Sky Sports Premier League)
I watch Arsenal play and I seriously think it's a charity match. It's so open, end to end, there's no tackling and it's like watching ex-professionals playing. I've not seen anything like it, the West Ham game was just unreal. Cardiff will be loving this game; they live on scraps - a free-kick here, a corner there - and if they get enough of them they could cause an upset. If the game opens up and Arsenal can play then there's only one winner. I don't know why I've gone for 3-0, because I don't see how Cardiff can't score, and if they get enough free-kicks and corners before the end of the game Arsenal could shoot themselves in the foot.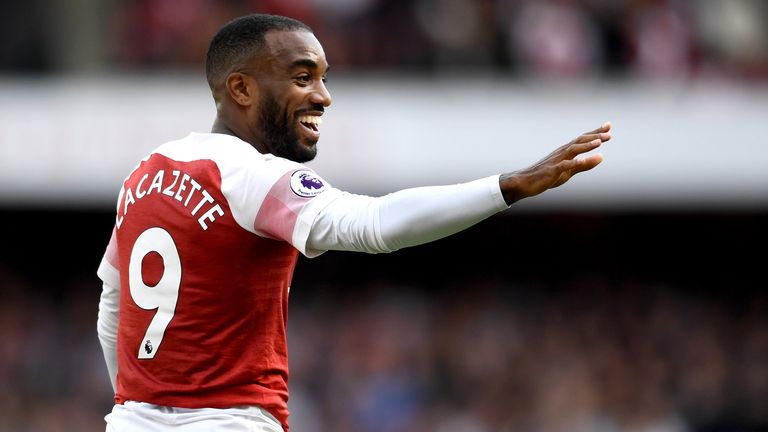 The first goal is massive - that's not even the word, Cardiff haven't scored yet. If you didn't know [Unai] Emery wasn't there, you'd think Arsene Wenger was still manager. But Emery doesn't have the personnel, this is the way the players have played since year dot. It's hard to change things that quickly. It's hard work doing this press, it takes a lot of dedication and hard work during the week. And it won't work against Cardiff, as they get the ball forward quickly. Arsenal have to move it quickly and attack quickly too.
PAUL PREDICTS: 0-3 (10/1 with Sky Bet)
Watford v Tottenham (Sunday from 3.30pm live on Sky Sports Premier League)
Spurs have to cement what they did on Monday at Old Trafford. You can't go to Manchester United and win and then drop points, or even lose, at Watford. It'll be a tough game for Spurs but they normally do well there and have ripped them to shreds in the past.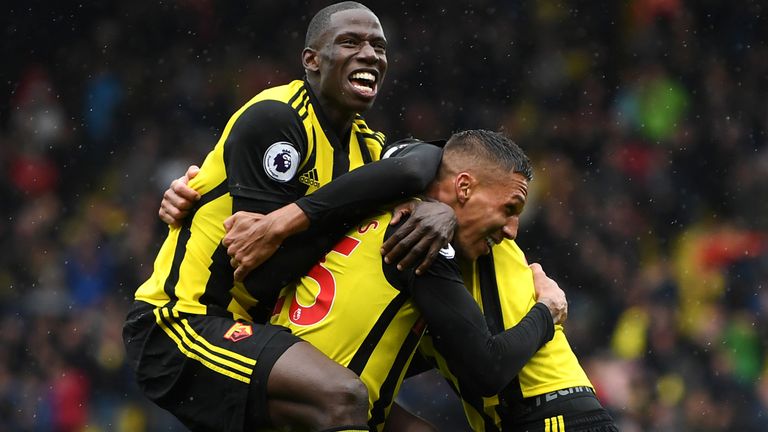 Watford have started well, they were my team to go down but they've got virtually a quarter of the points they need already and we're three weeks into the season. They've got a bit more about them than Huddersfield, who started well and stayed up last season. They've got players who can do something in a game, like Roberto Pereyra and Troy Deeney.
PAUL PREDICTS: 0-3 (10/1 with Sky Bet)
It's a good game, this. Fulham had a massive result on Sunday, they had to win that one against Burnley. They are a bit suspect at the back, though. Brighton, after beating Manchester United, at home will be full of it. They could beat anyone at home, and Chris Hughton is a good manager so he will make sure they're up for this. If you beat United then lose to Fulham, you haven't really gained anything, so they need to get a result and win the game.
PAUL PREDICTS: 2-1 (8/1 with Sky Bet)
I watched Bournemouth last week [against Everton] and they went behind and came back. But, if they go behind here, Chelsea will pick them off and win by more, that would be my worry. Bournemouth upset them at Stamford Bridge last season with a 3-0 victory, but I think Chelsea will win. Chelsea have been alright, we haven't seen the best of them but if you're being alright and winning all three games, that's decent.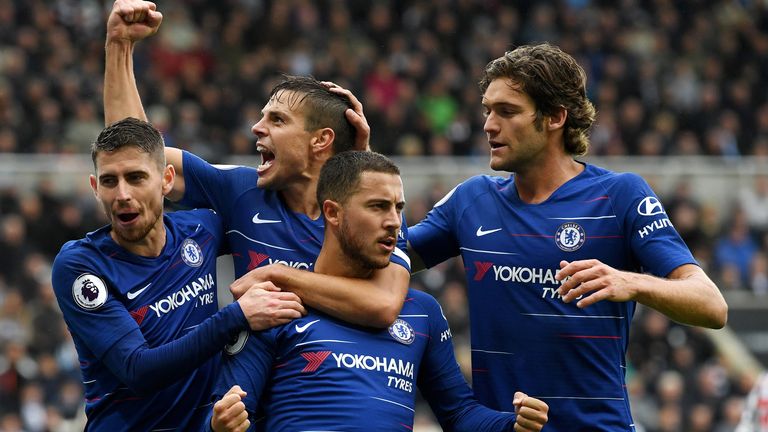 Bournemouth have started well, but that's happened before and then you can go on a run of seven or eight games without a win. You have to get your points when you can. They will cause Chelsea problems with Josh King and Callum Wilson, and I like how they are willing to have a go wherever they play.
PAUL PREDICTS: 3-1 (9/1 with Sky Bet)
Southampton look like they're going to struggle, with a bad result again last week (2-1 home defeat by Leicester). You worry for them. Palace had a bad result last week with a 2-1 defeat at Watford, but I think they'll win this one. I thought Southampton would be alright this season after how they avoided relegation and with Mark Hughes in there from the start. Danny Ings looked like a good arrival, but it was a poor result last weekend.
I thought Palace were poor against Liverpool, they sat everyone behind the ball and hoped for a set-play or for Wilfried Zaha to do something special. But if they take the game to Southampton then they'll be alright.
PAUL PREDICTS: 2-0 (7/1 with Sky Bet)
This would have been a banker if Richarlison was playing, they looked alright at Bournemouth. They went 2-0 up and I think they ran out of legs, Bournemouth just looked the fitter team. I don't see Huddersfield doing anything, though, to be honest. It's going to be a long season for them, they had a nightmare start but Cardiff was the game for them, and they never really looked like scoring.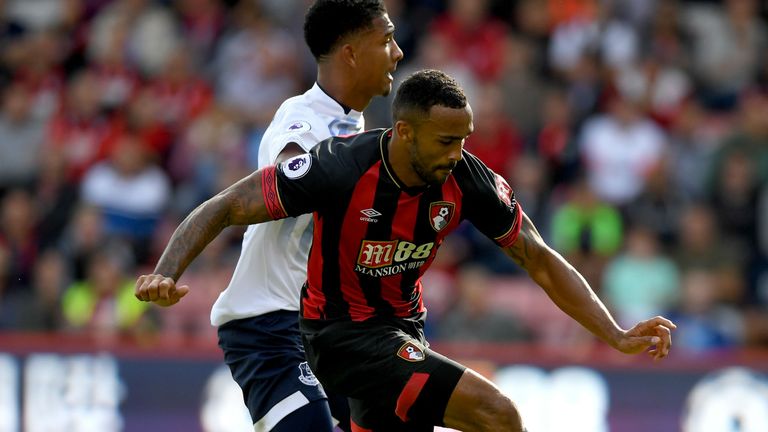 That was a must-win match for Huddersfield, and I don't expect them to get anything here. Going into the international break with one point would be tough. They stayed up last season because of their start, and you've got to keep doing the things you did last season to match it, and they won't beat Manchester United at home or get anything at Chelsea.
PAUL PREDICTS: 2-0 (5/1 with Sky Bet)
West Ham played really well at Arsenal. Matt Le Tissier was watching the game and at 1-1 he said they were going to win - but then Marko Arnautovic went off and that was it. This will be tough, Wolves did well against Manchester City and the West Ham fans are going to turn up expecting something; the pressure is on. It's alright going to Arsenal where you're not expected to win but this is at home.
If I go Wolves here, and West Ham win easily, I could get embarrassed and you think: 'Why did I go for a team who've just come up?'
West Ham have got the capabilities, if Arnautovic is fit I wouldn't have a worry. There's some class in the team, there's no doubt about that.
PAUL PREDICTS: 2-2 (11/1 with Sky Bet)
You have got to feel for the Newcastle fans. Fifty-five thousand supporters turn up every week and now they're out of the cup. Now it's a long season for them - last week's stats against Chelsea were bordering on atrocious. With 25 minutes played, it was 90 per cent possession to 10 per cent in favour of Chelsea. I've seen that in five-minute spells, I've never seen it in a 25-minute spell, ever.
Newcastle will go to the Etihad and defend, but Man City will break them down, 100 per cent. It's just when, and how many times. The Newcastle fans packed the away ends at Nottingham Forest [in the Carabao Cup], and they're out of the cup already. I think they'd probably rather win something and spend another season in the Championship than watch this every week at the moment.
PAUL PREDICTS: 3-0 (5/1 with Sky Bet)
Burnley's form is all over the place. Manchester United will bounce back, I didn't think played as badly on Monday night as a 3-0 defeat might suggest. At times they were good but to keep that up from the first 30 minutes was always going to be hard work when you're not used to doing it.
It's not really the game either team want, Burnley will get the ball forward early and make it hard. It's a tough game, but I expect Jose Mourinho to get it right. I worry for Burnley, I thought they'd be down there and they haven't really bought anyone and they're not going to get some of the results they got last year.
PAUL PREDICTS: 0-2 (11/2 with Sky Bet)