Gary Neville's verdict on Man Utd after 3-0 loss to Tottenham on Monday Night Football
Gary Neville: "This is the biggest task Jose Mourinho's ever had in his life in football and he's got to come out of it."
Last Updated: 28/08/18 3:48pm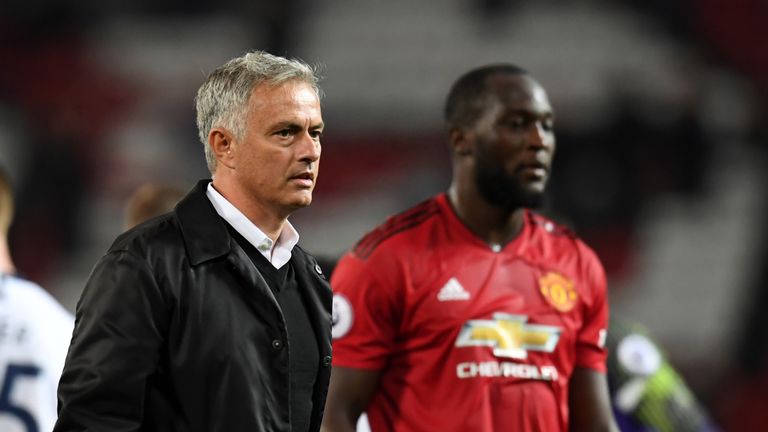 Speaking on Monday Night Football following Manchester United's 3-0 defeat to Tottenham at Old Trafford, Gary Neville explains why Jose Mourinho is now facing the biggest challenge of his football career...
I hated the Brighton performance. There was nothing to like about it. Forget the goals they conceded, it was just lethargic all over the pitch with no energy, urgency or intensity. But in the first half-an-hour on Monday night, I was enthralled, I think we all were, in terms of the sheer energy. It concerned me as a fan that their legs would go and eventually the game would settle down and Tottenham would come into it.
When Tottenham got through the first half-hour and the (Romelu) Lukaku chance was missed, you thought Tottenham would start to open Manchester United up, and they did. I felt it went from being a big response with high energy to looking frantic. Then when you concede goals like they did, some of the defending was...
I have been saying on Monday Night Football for 14 months that we've not seen a pragmatic Manchester United team play in big games for a long time. Tottenham away last year, Arsenal away last year, Manchester City at home... we've seen so many games where Manchester United have been open.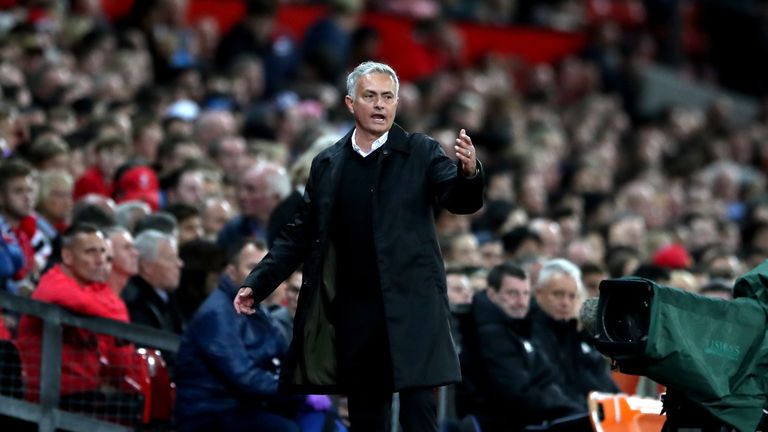 It's unrecognisable. Before the game, my last words were 'this won't be vintage Manchester United, it won't be expressive and it will be dogged'. Then in the first five minutes, I thought 'what the hell is this?'
I couldn't work out what was happening. It was like a pinball machine. You didn't know who was playing where. Was Ander Herrera a right-back or a centre-back? Paul Pogba was marking Dele Alli.
You look at it and think to yourself, 'I actually quite like this'.
Normally we'd associate Jose's teams with a level of control and organisation, but on Monday there was a real frantic nature to it. There was a real intensity to the first half-an-hour. The problem was when Tottenham scored, it did start to become frantic.
There were elements of the game on Monday that I actually I liked. United were still creating chances at 2-0 down. They were still looking like they were sprinting forward and it looked like there was a desperation to get back into the game. None of that was apparent at Brighton when they just rolled over. That was a waste of time.
There were things on Monday that represented Manchester United in terms of spirit, at least, but in terms of organisation and defending... you've no chance if you give goals away like that.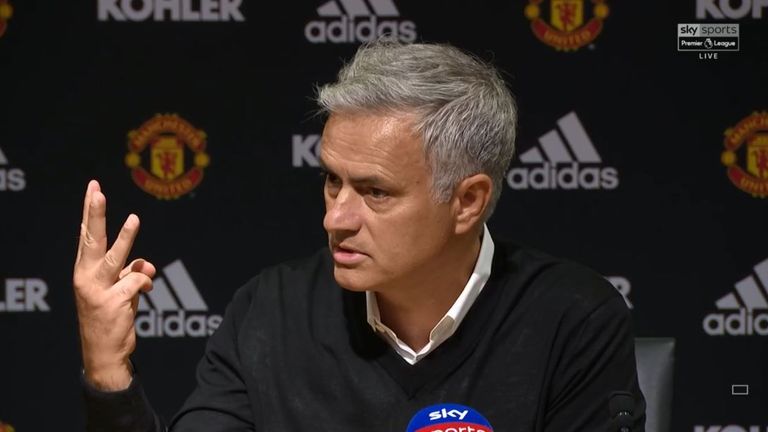 "The buck stops with the manager and I have to say, at the moment, it doesn't look a balanced outfit there at all."
Gary Neville
Before the game, we didn't have a clue how Manchester United were going to set up and I'm not sure anyone would have picked that starting system.
They may have worked on it in the last four or five days, but Tottenham are so consistent and so stable. With Manchester United, it's like you could throw those balls [players] into a bingo machine and anyone could come out at any time. You don't know where Pogba is going to be, or where Fred is going to be. Herrera is centre-back and Lingard is all over the pitch.
There's only a couple of players where you know where they are going to be. There is such a disorganisation at times that they were always going to get beat once the game settled down, even though there was a lot of spirit in the performance.
I can't sit here and be objective and say there's any Manchester United player that Jose's not picked that deserves to be in. Martial? No. Rashford has not taken his chance. When Sanchez plays, I can't think of the player I'm watching.
The manager is always the one where the buck stops and Jose Mourinho has been the most successful manager in football in the last 20 years, along with Pep Guardiola, and he's going through a difficult moment over a couple of seasons.
This is the biggest task he's ever had in his life in football, the biggest challenge he's had in his life in football and he's got to come out of it.
I look at the squad and the team and I'm not sure what the best XI is, what the best strikeforce is, I'm not sure there's a back four there. You are just going to have to back certain players and go with them and stick with it, rather than changing it every single game.
The buck stops with the manager and I have to say, at the moment, it doesn't look a balanced outfit there at all.
I've not seen a group of players that look like they are throwing the towel in [against Spurs]. They ran all over that pitch. It looked like desperation more than anything.
At Brighton, they were lacking in confidence and ideas. On Monday, it looked like desperation and they were so frantic, lacking in composure. Defensive errors put trepidation through the whole team. When you concede goals at Old Trafford, it's a big old stadium and you lose confidence and belief.
It's destroying the spirit of the team when they concede such bad goals.